Master of Business Administration (MBA)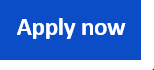 One year long (2 semesters) master's degree programme. Programme is taught in study cycles, when student study only one subject at a time.
Degree

Master

of Business Administration (MBA)

Length, structure

1 years (2 semesters) graduation is finalized with the defense of Final project

Tuition fee for non EU citizens

4096 EUR per year

Start
1st of September
Entry Requirements
To this programme applicants are accepted from all study fields if they have at least of 2 year experiance in management field
What is the purpose of this study programme?
The Master of Business Administration (MBA) is a master's degree programme focused on the development of the competencies required for the creation, management and development of business in strategically important industrial sectors, especially for executives and senior managers. One of the special features of the programme is that the studies last for one year. During the studies, students are provided with a unique opportunity to purposefully deepen their decision-making skills and expand their competencies in the fields of human resource management, technological entrepreneurship and innovation, financial management and business economic decision engineering. Alternatively, optional study modules will provide opportunities to deepen knowledge and develop skills focused on professional activities. The programme will be taught by specialists from Lithuania and abroad with business management practices.

Unlike other master's programs - one of the advantages - there is no requirement to write a master's thesis. Students who choose one of the alternative modules: human resource management, technological entrepreneurship and innovation, financial management and business economics engineering, will complete an internship in Lithuanian and foreign organizations during the final MBA programme subject, during which real business problems will be solved. The result of these practical studies is a practice report and its defense in public, with the participation of business professionals and consultants from various fields.
What will students learn?
Principles and methods of organizations' management, organizational behaviour and leadership, change management and strategic business analysis.
How to conduct analysis, systematize, and evaluate information from various data sources for decision-making purposes.
How to critically evaluate business development ideas, formulate arguments and assumptions about business management alternatives.
How to apply quantitative and qualitative, technology-based methods for investigation of selected business problems and interpret the outcomes.
Students have a unique opportunity to develop their decision-making skills and expand their competencies by selecting alternative study modules relevant for professional activity.

Technology Entrepreneurship and Innovation module is intended to learn:
How to analyse, evaluate and mode business innovation processes.
How to establish and manage start-ups.
How to organize and manage technology transfer processes.
How to make strategic decisions required for development, dissemination and application of innovations in organizations.
Human Resource Management module is intended to learn:
How to develop and evaluate human resource management policies and strategies in organizations.
How to foster innovative employee behavior in organizations.
How to evaluate and develop new measures for effective human resource management decision making and research.
How to increase organization's competitiveness and sustainable performance through effective management of employees.
Business Finance for Executives module is intended to learn:
How to analyse and evaluate business financial statements, calculate absolute and relative indicators and interpret their results.
How to model business continuity scenarios by applying the latest technologies.
How to evaluate and forecast the benefits of business investments.
How to make sound financial decisions under conditions of risk and uncertainty.
Business Economic Decisions Engineering module is intended to learn:
How to apply economic forecasting and computer simulation models for evaluation of business alternatives.
How to analyse economic indicators of industry, enterprise, or their group and apply the knowledge based on the macroeconomic and microeconomic behaviour of business, economic fluctuations, and business cycles.
How to design economic research.
How to apply statistical and mathematical research methods for the economic justification of a business idea.

Exchange Period Abroad
In studies related to business, management and finance it is crucial to have an international experience. This is a double degree master study programme implemented together with University of Motpellier (France). Students (maximum 5 persons from the batch) have a possibility to take a visit to the University of Motpellier for one semester and, upon collecting not less than 45 per cent of credits, after finishing the studies they are awarded MBA degrees.
After graduation students can benefit from ERASMUS + internships abroad.
CUSTOMIZE YOUR EXPERIENCE
You will have plenty of opportunities to apply and diversity your skills through graduate projects, internships, career programmes, clubs and societies.
What about career opportunities after MBA studies?
MBA holders can work in international and national organizations as executives, senior managers and line managers and are able to carry out and apply independently scientific and applied researches, to form and make valid decisions in the fields of human resource management, technological entrepreneurship and innovation, business finance, business economic decision engineering. Graduates can establish own business firms. Finally, they can continue to study Doctoral degree in management.
Page administrators:
Karolina Kalinauskaitė
Dovilė Jodenytė
Kristina Lazickienė