Applied Artificial Intelligence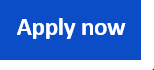 overview
Degree
Bachelor of Engineering Sciences in Mechatronics
Length, structure

4 years (8 semesters), internship included in the programme. Graduation is finalized with the defense of Final project

Tuition fee for non EU citizens

3870 EUR per year

For EU citizens same prices as for local students apply, for details click

here.

Start
1st of September
Main subjects
Applied Artificial Intelligence; Software of Applied Artificial Intelligence; Operating Systems; Procedural Programming; Tools and Technologies of Applied Artificial Intelligence; Optics and Lasers; Computer Aided Design; Engineering Mechanics; Electrical Engineering; Ultrasound and Waves; Design and Analysis of Applied Artificial Intelligence; Systems and Devices of Applied Artificial Intelligence; Decision Support and Agent Technologies; Robots, Intelligent Automation; Theory of Algorithms; Analysis and Reliability of Technical Solutions; Design, Testing and Production of Prototype of an Applied Artificial Intelligence; Systems of Internet of Things for Digital Manufacturing; Cloud Computing; Basics of Language Processing.
What is the purpose of this study programme?
Household aids like robotic vacuum cleaners, washing machines, and smart refrigerators, considered essential products, are increasingly becoming commonplace. These devices, alongside similar ones, utilize artificial intelligence (AI) to exhibit intelligent behavior. Additionally, AI is not limited to domestic applications; in industry and manufacturing, there are numerous opportunities for AI implementation.
It is no secret that the Fourth Industrial Revolution and its aspirations are already a priority for industrial and other companies implementing cutting-edge technologies. Utilizing data arrays to optimize processes, improve the accuracy of production equipment, and develop vehicles capable of navigating traffic safely without driver interventio—all of these represent significant strides toward our future routines.
This study program aims to cultivate the ability to apply knowledge of machine learning and image recognition in designing and developing new intelligent products and solutions for industry and future manufacturing technologies. It provides an understanding of the applicability of artificial intelligence algorithms. The demand for qualified artificial intelligence professionals spans nearly all industries, state-owned enterprises, and non-profit organizations. This demand for specialists and excellent career possibilities is not confined to high-tech industries, technology development, home automation, autonomous intelligence, and robotics. It extends to centers of specialized intellectual production, creative workshops, the country's defense forces, high-tech research centers, and more.
However, implementing AI is not without challenges. Humans are inherently endowed with a "supercomputer." How this gift is employed depends on the individual—whether they harness their intellect and strive for perfection or neglect to "turn it on." Implementing artificial intelligence requires taking small steps, utilizing mathematical algorithms, computer programming, sensor interaction, image recognition, and data processing to pave the way for a better tomorrow.
Follow us on social media to get the latest news and events:


What will students learn?
The study program of Applied Artificial Intelligence is designed for:
learn to program, gain an understanding of the applicability of artificial intelligence algorithms;
to develop the ability to apply the knowledge of machine learning, image recognition in the design and development of new intelligent products and solutions, testing and implementation of them in future intelligent production technologies;
upon completion of these studies, will know and systematically understand the theoretical knowledge of physical and engineering sciences required to form the fundamental knowledge of the study field;
to acquire consistently integrated and related interdisciplinary knowledge of IT, design and management theory and applied artificial intelligence;
learn to plan and perform experiments using laboratory equipment for the design and application of AI algorithms, learn to find and apply engineering and technological information, to identify, formulate and solve problems in the development of engineering research and AI application, to select and apply analytical, modelling and testing methods;
to acquire knowledge of engineering design, to be able to apply this knowledge in selecting and interpreting information and processing the obtained data, which are necessary for the application of AI. Engineering skills will allow combining theoretical knowledge and practical skills in solving complex tasks of AI application in production, to plan the consistency of AI application algorithms;
acquired personal and social skills will allow you to study and improve independently in the future, learn to work in a team, present innovative ideas with arguments, find logical ways to solve problems.
EXCHANGE PERIOD ABROAD?
Students who are willing to study in foreign universities, have an opportunity to study abroad for one semester in the following countries: Finland, Sweden, Germany, Portugal, Spain, England, France, South Korea, Taiwan, USA, etc.
CUSTOMIZE YOUR EXPERIENCE
You will have plenty of opportunities to apply and diversity your skills through graduate projects, internships, career programmes, clubs and societies.
What about career opportunities after Bachelor's degree studies?
Once you have graduated, you will be employable as a specialist able to:
to become a highly qualified specialist;
the need for qualified artificial intelligence professionals covers almost all industries, state-owned enterprises and non-profit organizations;
there is a particularly high demand for such professionals and excellent career opportunities in the following areas: high-tech industries, intelligent technologies and home automation, autonomous transport, robotics, specialized intelligent manufacturing centres and creative workshops, the military, high-tech research centres, and etc.
the salaries of specialists in this field are one of the highest not only in Lithuania but also abroad;
to continue studies in the second cycle study program of the same or similar field of study;
to become a scientist.
Page administrators:
Karolina Kalinauskaitė
Dovilė Jodenytė
Kristina Lazickienė