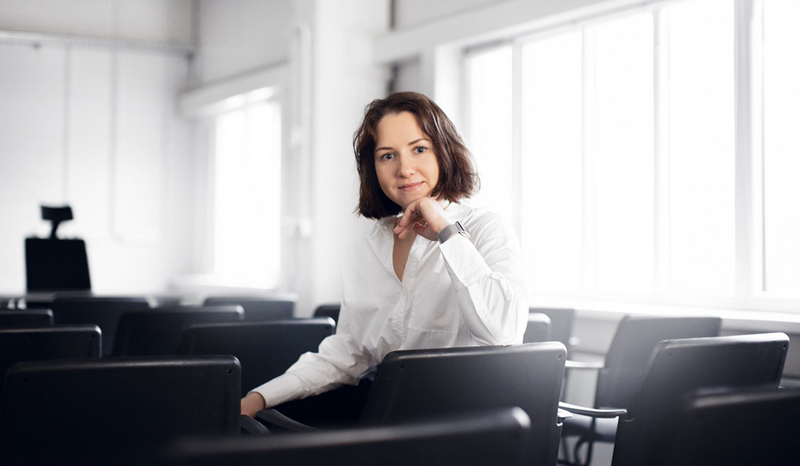 2022-03-31
VILNIUS TECH "LinkMenų fabrikas" has a new director
The new director of Vilniaus Gedimino technikos universiteto (VILNIUS TECH) Creativity and Innovation Center "LinkMenų fabrikas" became the former vice-director of the facility, Dr. Lina Pečiūrė, who has been working here since her establishment.

She has contributed to building the center's identity from the start, helped gathering the team and develop creativity centre activities. L. Pečiūrė has been working at the university for more than 10 years.

According to the director, the main goals of becoming the head of VILNIUS TECH "LinkMenų fabrikas" are consistent continuity of activities, strengthening of the team, popularization of "LinkMenų fabrikas" among university lecturers and students, increasing the supply of educational activities. Among the aspirations of the new leader is the development of international cooperation.

"This year, VILNIUS TECH LinkMenų fabrikas became a member of the Design Factory Global Network. It was a long-standing solution in the team, so I value this membership and see it as an opportunity to strengthen the skills of both the team and the students by involving them in various network activities and participating in projects. I will strive to get as involved as possible as an active member of the network, "says the director. The new head of VILNIUS TECH, LinkMenų fabrikas, L. Pečiūrė replaced the former director of the center, who is now the vice-rector for strategic partnership - dr. Adas Meškėnas.
Page administrators:
Greta Markūnaitė
Monika Grinevičiūtė
Lina Pečiūrė