About studies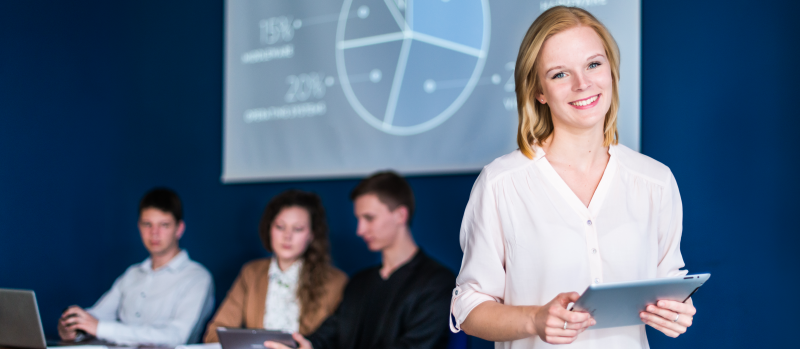 The Faculty of Electronics has more than 50 years expierence in teaching and preparing students, who are interested in the latest technologies and trends in their development, in technological innovations, who are able to apply them in various circumstances, formulate and solve problems of electrical and electronic engineering, and act on a globalized market.
Applicants should be attracted to learn how to master the latest information and management technologies, how to develop new electronic systems and computer-controlled equipment, to solve problems in industry and business, both in the privatize and public sectors by using the principals of science and math. They work independently as well as in a supervisory capacity. This field is in touch with a wide and growing range of applications of technology, and therefore has many applications in today's workforce.
The overall goal of the study programs is to train highly qualified specialists capable of developing new processes, services or products that can compete and adapt to changing labor market conditions or the needs of society. It is being developed through the formation of a suitable social environment that provides students with the skills to develop leadership, teamwork, self-confidence.
More detailed information for international students HERE.
At present, Faculty has 2 study programmes which are taught in English language and lead to the Bachelor's Degree in four years and 3 study programmes of Master's degree in five years of integrated studies. Study programmes are assessed and accredited externally by the Centre for Quality Assessment in Higher Education.
Vilnius Gediminas Technical University implementing its mission as well as executing priority objectives in the field of studies, science and infrastructure, University developed and implements Quality Management System covering all its business processes in line with the international standard ISO 9001 and the Standards and Guidelines for Quality Assurance in the European Higher Education Area. On May 2015 VGTU accomplished implementation of Quality Management System and has been evaluated by external auditors of certification body. Issued certificate states that Quality Management System of VGTU fulfils the requirements of international quality standard ISO 9001:2008 in Studies, Life Long Learning organization and implementation Research (Art) and Innovation Activities.
More about quality policy
HERE
.
Page administrators:
Rūta Bernotaitė
Vaidotas Barzdėnas
Aurimas Gedminas
Šarūnas Paulikas
Andžej Kuldoš
Augustė Jablonskytė
Agnė Augustinaitė