"Prime Networking"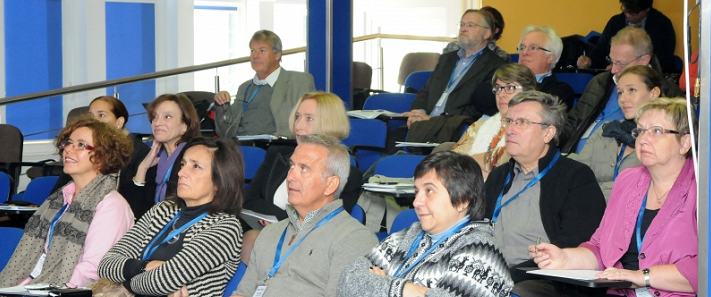 "Prime Networking" is the international non-profit association
the mission of which is to develop and promote intercultural and inter-disciplinary training and academic programmes, research, as well as to facilitate cooperation between universities and business. VGTU has become the ambassador of Lithuania in this association a few years ago.
One of the most important activities of the network is the annually organized students' conference "Euroweek". During the conference, international groups of students present their innovative projects in the fields of business, engineering or information technologies.
Students' works are assessed by the competent commission, which shall take into account both the innovation originality and practical application, as well as both the organization of the project presentations or involvement of the audience. Participants gain knowledge, which comes in handy for subsequent studies, and the international project management skills, thus strengthening their positions in the labour market.
During the "Euroweek" conference
VGTU Faculty of Business Management team's project "Creative Economies: Creating, Developing and Sharing Sustainable Ideas" was acknowledged to be the best. It was evaluated for a strong scientific part, creativity, originality and completeness of presentation.
Page administrators:
Salomėja Vanagienė
Agnė Vaiciukevičiūtė
Indrė Radvilaitė
Olga Stančik
Evelina Kairiūkštytė
Milena Medineckienė
Augustė Jablonskytė
Agnė Augustinaitė