About faculty
The goal of the Faculty of Business Management
- to become one of the technical universities and business schools leaders in the Baltic region that unite science, education, business and innovation. We strive to become a symbol of leadership, quality and scientific breakthrough.
More than twenty years ago when the Faculty of Business Management was established it became one of the pioneers of Business Management studies in Lithuania. Faculty was also the first and only who established Department of Finance Engineering. Consequently a whole new and innovative study program of Economic Engineering where established. Every year we have something new and innovative to offer for our prospective students, social partners and Lithuania. Tradition of international cooperation in science and education allows us to be innovative and precisely correspond to the needs of society.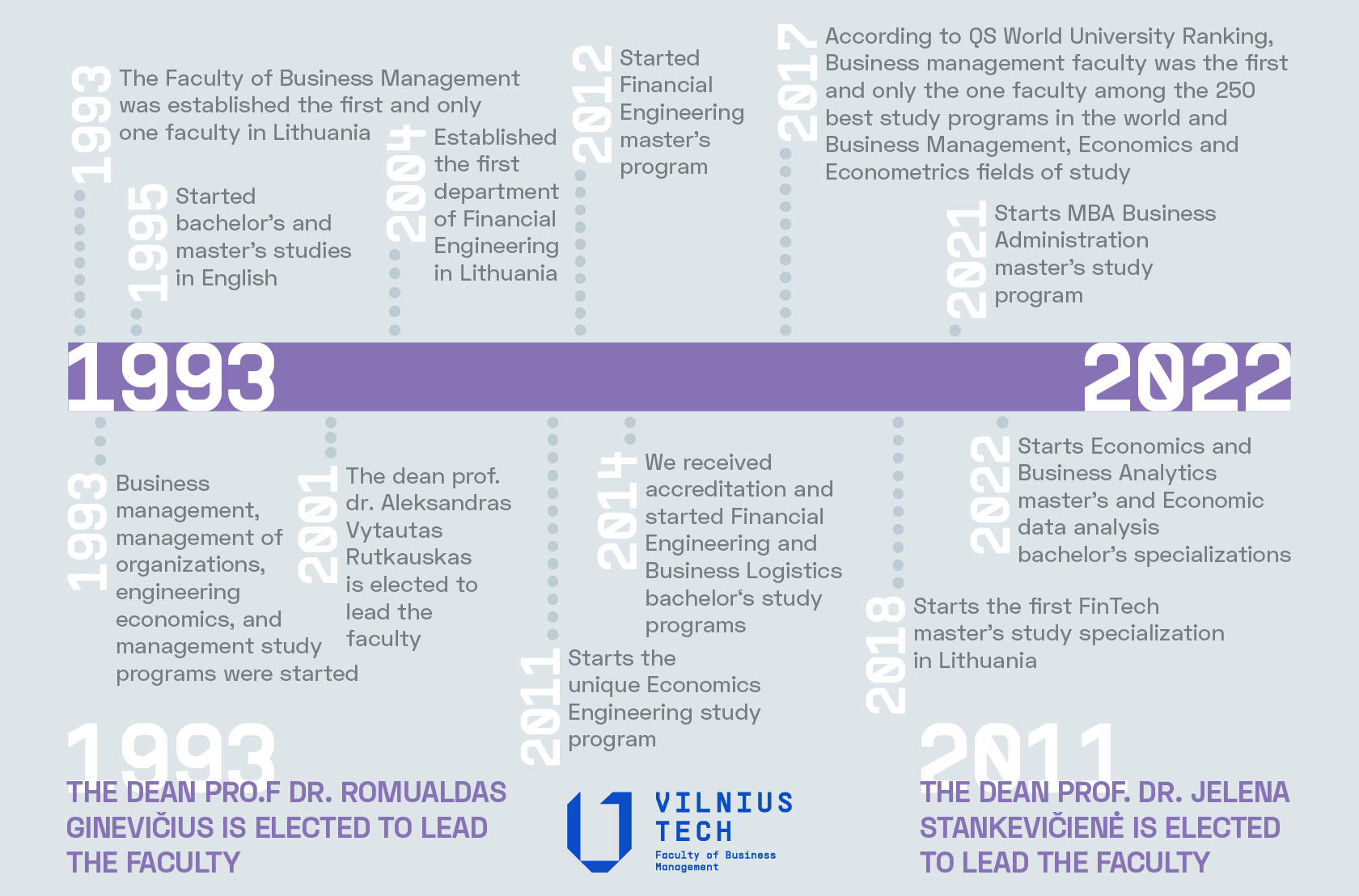 History
Vilnius Gediminas Technical University (VILNIUS TECH) in 1993 was one of the first universities in Lithuania that started to use "Business Management" concept and one of the first to establish the Faculty of Business Management in Lithuania.

At present, faculty provides students with the unique opportunity not only to gain knowledge which is essential if one is willing to become a good manager but also to study basics of engineering. Cooperation of science, technical creativity, art and business is highly promoted at the Faculty. Such specific education opens far broader opportunities for Faculty of Business Management students not only in traditional business fields but also in organizations of technology, science, and construction sectors.

Faculty remains a clear leader in the development of international relations and implementing mobility for academic staff and students. Organizes high-level international conferences with the active participation of foreign scientists.
Page administrators:
Karolina Kardokaitė
Jurga Vestertė
Monika Bissekerskaja