VILNIUS TECH - CITIZEN SCIENCE HUB
Vision:
To create a platform supporting community and partners of Vilnius Tech in conducting Research & Innovation based on active engagement of civil society and principles of RRI
Mission:
To provide high quality resources, training and services to the community and partners of Vilnius Tech to promote active engagement of civil society into Research & Innovation process based on RRI principles.
Objectives of the center:
to raise awareness about benefits of Open Science, CS, and principles of RRI;
to prepare training resources in local language;
to promote the implementation of RRI, CS and Open Science principles into different stages of the research process;
to create networking opportunities for community members willing to participate in co-creative research;
to facilitate the development of new competencies and skills in Vilnius Tech.
Values:
Life-long learning; creativity; co-creation; openness & transparency; sharing of know-how; community-driven.
Activities in the CSH:
Communication and dissemination with a focus on awareness raising on RRI, Citizen Science and Open Science principles; network building and maintenance (with special focus given on sharing the know-how and finding partners with relevant experience, tools); strengthening international cooperation with partners having experience with RRI, Citizen Science and Open Science; education and training of the community.
CITIZEN SCIENCE COMMUNITY
Head of Citizen Science center associate professor doc. dr. Monika Mačiulienė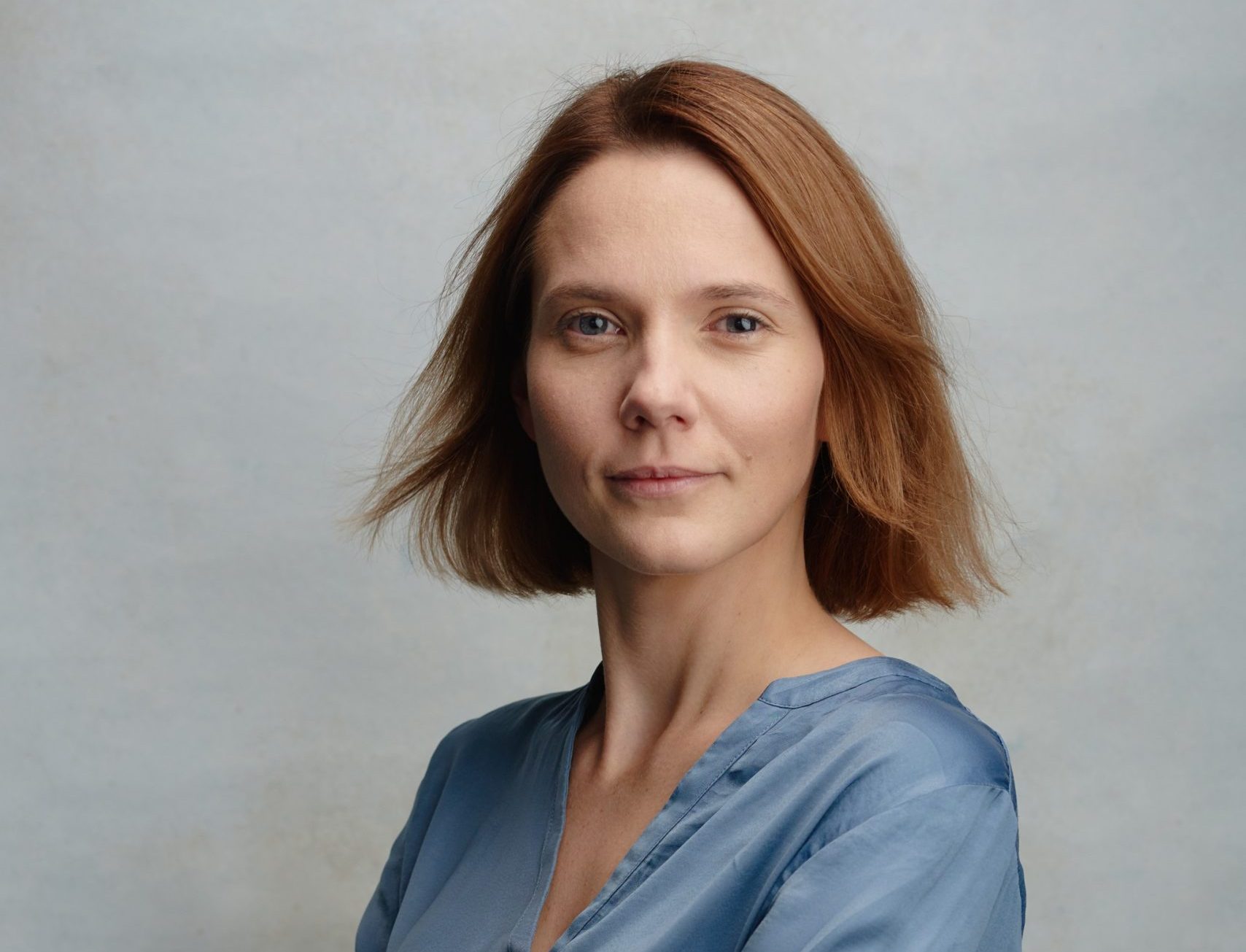 Assoc Prof Dr Monika Mačiulienė is a senior researcher at Vilnius Gediminas Technical university – VILNIUS TECH (Lithuania) and head of Citizen Science Association in Lithuania. Together with the collegues she researches participatory approaches and tools to science including Citizen and Open Science. M.Mačiulienė has a successful track-record of managing international research teams, and is currently leading the national teams of H2020 project INCENTIVE and Erasmus+ project FabCitizen. She also used to be a part of the EU-Citizen.Science project (2019-2021), an H2020 Coordination and Support Action, delivering the first European-wide Citizen Science platform. The researcher actively participates in the promotion of Open Science ideas in Lithuania: organizes science promotion events e.g.: first open national discussion "Citizen Science Perspectives in Lithuania 2019" and curates science promotion websites such as pilieciumokslas.lt.
Email:
crypt:PGEgaHJlZj0ibWFpbHRvOm1vbmlrYS5tYWNpdWxpZW5lQHZpbG5pdXN0ZWNoLmx0Ij5tb25pa2EubWFjaXVsaWVuZUB2aWxuaXVzdGVjaC5sdDwvYT4=:xx
Linkedin:
https://www.linkedin.com/in/maciuliene/
ORCID : https://orcid.org/0000-0002-8527-7468
THE COUNCIL
Prof Dr Aelita Skaržauskienė, Chief Research Fellow, VILNIUS TECH Department of Creative Communication,
crypt:PGEgaHJlZj0ibWFpbHRvOmFlbGl0YS5za2FyemF1c2tpZW5lQHZpbG5pdXN0ZWNoLmx0IiB0aXRsZT0iYWVsaXRhLnNrYXJ6YXVza2llbmVAdmlsbml1c3RlY2gubHQiPmFlbGl0YS5za2FyemF1c2tpZW5lQHZpbG5pdXN0ZWNoLmx0PC9hPg==:xx
crypt:PGEgaHJlZj0ibWFpbHRvOmFlbGl0YS5za2FyemF1c2tpZW5lQHZpbG5pdXN0ZWNoLmx0IiB0aXRsZT0iYWVsaXRhLnNrYXJ6YXVza2llbmVAdmlsbml1c3RlY2gubHQiPjxpbWcgYWx0PSIiIHNyYz0iaHR0cHM6Ly92aWxuaXVzdGVjaC5sdC9pbWFnZXMvNDYzMC8yMzEvMTEvMTdfMS9kb3dubG9hZCAoMSkuanBnIiBzdHlsZT0id2lkdGg6IDMwMHB4OyBoZWlnaHQ6IDIyMXB4OyIgLz48L2E+:xx
Prof. dr. A. Skaržauskienė is the senior researcher at Vilnius Gediminas Technical university – VILNIUS TECH (Lithuania). Her main research interests are digital co-creation, collective intelligence, decentralised Web and decentralised governance. Currrently she is leading Lithuanian team in H2020 project "Establishing Citizen Science Hubs in European Research Performing and Funding Organisations to drive institutional change and ground Responsible Research and Innovation in society."
Together with her research team, Aelita has developed a Collective Intelligence Monitoring Technique for evaluation of networked platforms (www.collective-intelligence.lt/en), she works in collaboration with the MIT Centre of Collective Intelligence.
Professor is engaged in Vilnius Blockchain centre and bitfwd community activities as social technologies advisor.
Linkedin:
https://www.linkedin.com/in/aelita-skarzauskiene-65670311/
ORCID :
https://orcid.org/0000-0003-1606-0676
---
Assoc Prof Dr Živilė Sederevičiūtė Pačiauskienė, VILNIUS TECH Vice-rector for studies,

crypt:PGEgaHJlZj0ibWFpbHRvOnppdmlsZS5zZWRlcmV2aWNpdXRlLXBhY2lhdXNraWVuZUB2aWxuaXVzdGVjaC5sdCIgdGl0bGU9InppdmlsZS5zZWRlcmV2aWNpdXRlLXBhY2lhdXNraWVuZUB2aWxuaXVzdGVjaC5sdCI+eml2aWxlLnNlZGVyZXZpY2l1dGUtcGFjaWF1c2tpZW5lQHZpbG5pdXN0ZWNoLmx0PC9hPg==:xx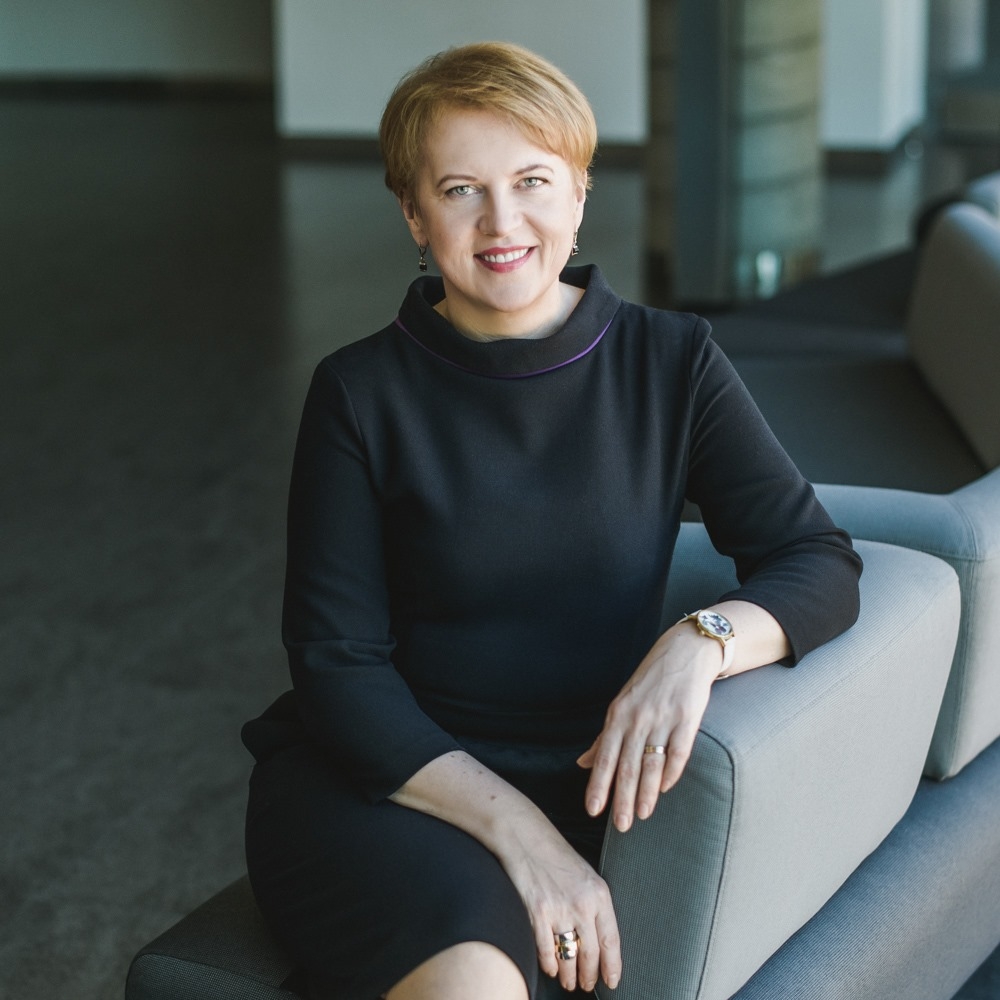 Živilė Sederevičiūtė – Pačiauskienė, PhD in Education, professor, Vice-rector for Studies, Vilnius Gediminas Technical University – VILNIUS TECh. She has developed more than 10 international research and innovation project proposals, participated in more than 10 international research and innovation projects and has led numerous project teams. She has experience of over 25 years in research work and over 17 years in leadership, active member of School of Social Researchers. She has published over 35 publications including those indexed in CA and Scopus and presented her researches in national and international scientific conferences. Her current research interests cover qualitative and participatory research methods, social issues coverage in media and communication, technology education, values and attitude change
Linkedin:
https://www.linkedin.com/in/%C5%BEivil%C4%97-sederevi%C4%8Di%C5%ABt%C4%97-pa%C4%8Diauskien%C4%97-ph-d-b5288a9/
ORCID iD:
https://orcid.org/0000-0003-0016-6070
---
Vilma Purienė , Head of Knowledge and Technology Transfer centre at VILNIUS TECH,

crypt:PGEgaHJlZj0ibWFpbHRvOnZpbG1hLnB1cmllbmVAdmlsbml1c3RlY2gubHQiPnZpbG1hLnB1cmllbmVAdmlsbml1c3RlY2gubHQ8YnIgLz4NCjxiciAvPg0KPGltZyBhbHQ9IiIgc3JjPSJodHRwczovL3ZpbG5pdXN0ZWNoLmx0L2ltYWdlcy80NjMxLzIzMS8xMS8zXzEvVmlsbWFfUHVyaWVuX1NpbW9fQmVybm90b19udW90ci5qcGciIHN0eWxlPSJ3aWR0aDogMzAwcHg7IGhlaWdodDogMTc0cHg7IiAvPjwvYT4=:xx
Vilma Purienė is a Head of the Knowledge and technology transfer centre at Vilnius Tech. She has extensive more than 12 years of experience in national and international project management. She is an Innovation policy expert and participated in the design and implementation of EU and national (State) research and innovation policy. She worked for more than 8 years in the Ministry of Economy of Lithuania and was responsible for the State Innovation policy formation. Areas of expertise: demand-driven innovation policy, IPR management, commercialization, science & business cooperation, clusters, innovative SMEs, and innovation support infrastructure policies, entrepreneurship, and start-up promotion.
Linkedin:
https://www.linkedin.com/in/puriene-vilma-93934233/
---
Aurimas Steponavičius, Head of "Panda" Business Development department,
crypt:PGEgaHJlZj0ibWFpbHRvOmF1cmltYXNAYm9yZWRwYW5kYS5jb20iPjxzdHJvbmc+YXVyaW1hc0Bib3JlZHBhbmRhLmNvbTwvc3Ryb25nPjwvYT4=:xx
Aurimas Steponavičius represents the perspective of industry in the board of Vilnius Tech Citizen Science Hub. He works as Partnerships and Business Development manager at Bored Panda - leading art, design and photography community for creative people. Aurimas has extensive experience in managing complex media companies with a focus on community engagement.
Linkedin:
https://www.linkedin.com/in/steponavicius/
---
Eleonora Šeimienė, Head of KOG Marketing and Communication Science Institute,

crypt:PGEgaHJlZj0ibWFpbHRvOmVsZW9ub3JhLnNlaW1pZW5lQGtvZ2luc3RpdHV0YXMubHQiPmVsZW9ub3JhLnNlaW1pZW5lQGtvZ2luc3RpdHV0YXMubHQ8YnIgLz4NCjxiciAvPg0KPGltZyBhbHQ9IiIgc3JjPSJodHRwczovL3ZpbG5pdXN0ZWNoLmx0L2ltYWdlcy80NjMxLzIzMS8xMS8wXzEvZWxlb25vcmEtc2VpbWllbmUtODUzNjI0NzEuanBnIiBzdHlsZT0id2lkdGg6IDMwMHB4OyBoZWlnaHQ6IDIwMHB4OyIgLz48L2E+:xx
Linkedin:
https://www.linkedin.com/in/eleonora-%C5%A1eimien%C4%97/
---
Assoc Prof Dr Kristina Kovaitė, VILNIUS TECH Vice-dean in the Faculty of Creative Industries,

crypt:PGEgaHJlZj0ibWFpbHRvOmtyaXN0aW5hLmtvdmFpdGVAdmlsbml1c3RlY2gubHQiPmtyaXN0aW5hLmtvdmFpdGVAdmlsbml1c3RlY2gubHQ8L2E+:xx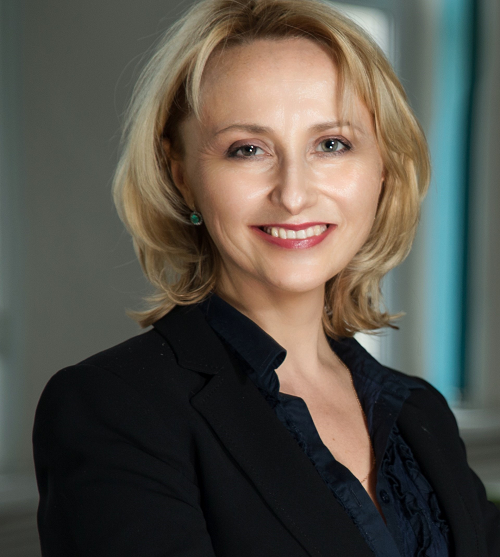 Assoc Prof Dr. Kristina Kovaitė, PhD in Economics, works at Vilnius Gediminas Technical University – VILNIUS TECH (Lithuania) as a vice-dean for projects and human resources and lectures and has been an author of numerous courses for students and companies since 1998. The Faculty of Creative Industries is a growing faculty with appr 1000 students and more than 50 social partners. Her academic interests cover the transformations that Industry 4.0 brings to the economy, business and society, new emerging digital business models, leadership, communication and media. She lectures on the digital economy, scientific research, project management, organisational culture, marketing and intercultural communication. Kristina co-managed and has worked on communication in more than 50 projects funded by Horizon 2020, Horizon Europe, Interreg BSR and ERASMUS+, etc., since 2000.
Kristina Kovaitė has published her research findings in scientific journals and presented the research findings at international conferences. Kristina also is a guest editor in the special issue on creativity and sustainability as a part of the journal Sustainability by MDPI.
Linkedin:
https://www.linkedin.com/in/kristina-kovaite-9584892/
ORCID iD:
https://orcid.org/0000-0003-4362-8001
---
Assoc Prof Dr Vytis Valatka, Vice-dean for Research and Projects at Faculty of Creative Industries at VILNIUS TECH,

crypt:PGEgaHJlZj0ibWFpbHRvOnZ5dGlzLnZhbGF0a2FAdmlsbml1c3RlY2gubHQiPnZ5dGlzLnZhbGF0a2FAdmlsbml1c3RlY2gubHQ8L2E+:xx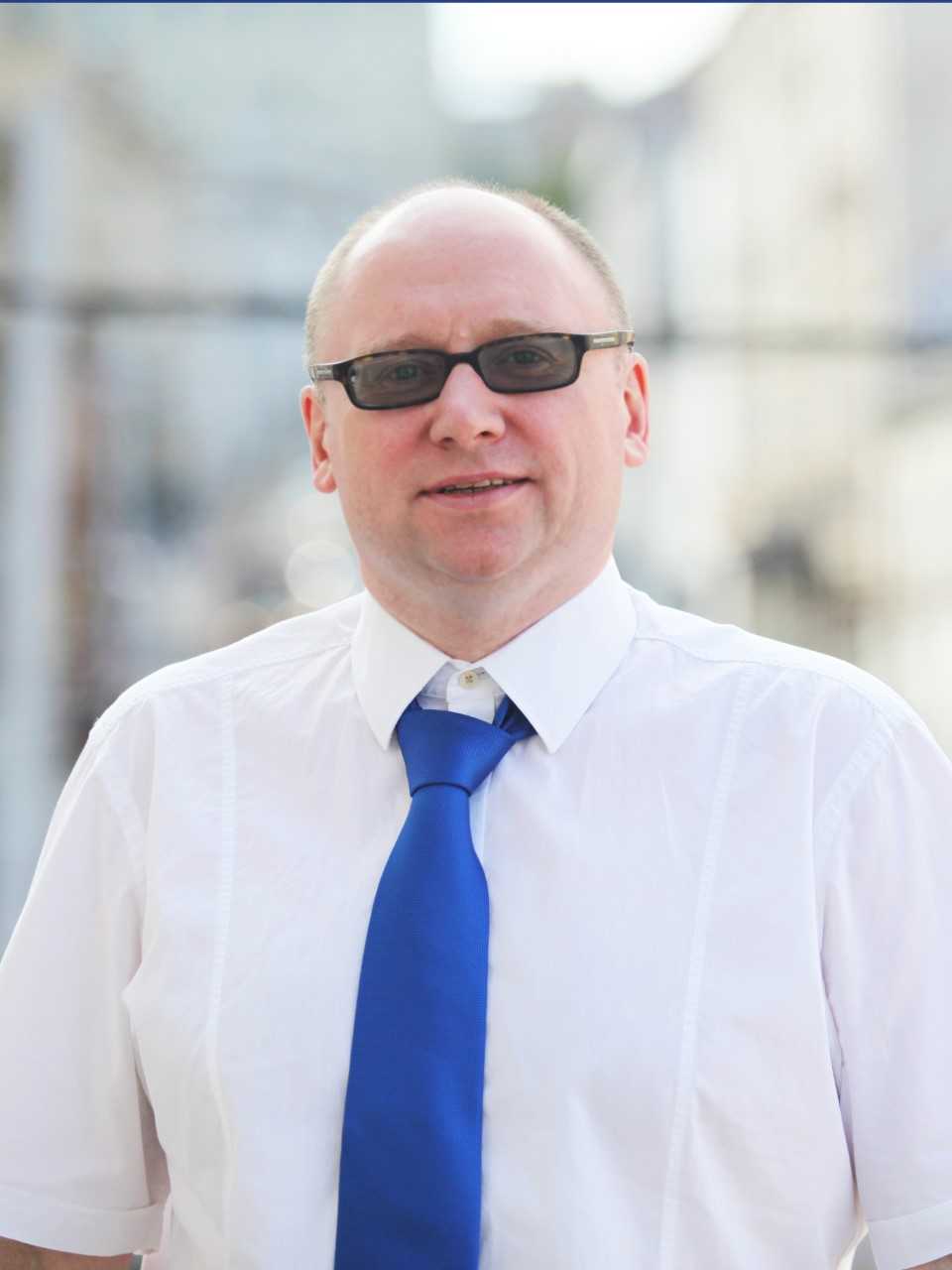 The field of scientific interests includes the history of philosophy and logic, ancient ethics, modern logic, philosophy of law, philosophy of communication.
Prof. Dr. V. Valatka is the author of more than 50 scientific articles, as well as more than 40 presentations made at national, regional and international scientific conferences, an expert in the Council of Science in Lithuania, a member of the International Association of Law and Social Philosophy (IVRA). Valatka is also actively involved in the international projects.
Linkedin: https://www.linkedin.com/in/vytis-valatka-0898677/
ORCID:
https://orcid.org/0000-0001-8817-0917
---
Prof Asta Zelenkauskaitė, Associate professor Department of Communication, affiliated with Center for Science, Society, and Technology, Drexel University,

crypt:PGEgaHJlZj0ibWFpbHRvOmF6MzU4QGRyZXhlbC5lZHUiPmF6MzU4QGRyZXhlbC5lZHU8L2E+:xx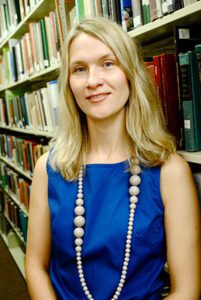 Prof A. Zelenkauskaitė is a senior researcher at Vilnius Gediminas Technical University – VILNIUS TECH (Lithuania) Faculty of Creative Industries and an associate professor at Drexel University (USA).
The research interests include mass communication, social networks, social media, social technologies, media impact on society, personalization of communication content, digital communication, political communication, disinformation and methods and strategies to combat it, etc.
A. Zelenkauskaitė is the author of the monograph "Creating Chaos Online: Disinformation and Subverted Post-Publics" (Creating Chaos in a virtual space: disinformation and a crushed post-public, 2022), co-author of 4 collective monographs and scientific books, over 40 scientific articles, as well as more as the author of 80 presentations read at national, regional and international conferences.
Linkedin:
https://www.linkedin.com/in/asta-zelenkauskaite-b928ab16/
ORCID:
https://orcid.org/0000-0001-5762-4605
---
Agnė Eigminienė, Environmental data analyst,
crypt:PGEgaHJlZj0ibWFpbHRvOmFnbmVAbmV1dHJhbHVza2xpbWF0dWkubHQiPmFnbmVAbmV1dHJhbHVza2xpbWF0dWkubHQ8L2E+:xx
crypt:PGEgaHJlZj0ibWFpbHRvOmFnbmUuZWlnbWluaWVuZUB2cGxhbmFzLmx0Ij48aW1nIGFsdD0iIiBzcmM9Imh0dHBzOi8vdmlsbml1c3RlY2gubHQvaW1hZ2VzLzQ2MzAvMjMxLzExLzE1XzEvMTIzLmpwZyIgc3R5bGU9IndpZHRoOiAzMDBweDsgaGVpZ2h0OiAyNjJweDsiIC8+PC9hPg==:xx
Agnė Eigminienė's working experience covers data analysis in "Vilniaus planas" and "Climate neutral Vilnius". More than 10 years experience in the field of environmental protection, experienced specialist in GIS analysis, noise, environmental air pollution modeling. Preparation, coordination and presentations, implementation, monitoring of environmental and energy programs and action plans are the routine tasks.
Management experience since 2013, intensive work with projects.
Main areas of interest: renewable energy, environmental air pollution, polluted areas, climate change
---
Assoc Prof Dr Raimondas Grubliauskas, Head of Department of Environmental Protection and Water Engineering, Raimondas Grubliauskas, Assoc. Professor in Vilnius Gediminas Technical University, Department of Environmental Protection and Water Engineering.

crypt:PGEgaHJlZj0ibWFpbHRvOnJhaW1vbmRhcy5ncnVibGlhdXNrYXNAdmlsbml1c3RlY2gubHQiPnJhaW1vbmRhcy5ncnVibGlhdXNrYXNAdmlsbml1c3RlY2gubHQ8YnIgLz4NCjxiciAvPg0KPGltZyBhbHQ9IiIgc3JjPSJodHRwczovL3ZpbG5pdXN0ZWNoLmx0L2ltYWdlcy80NjMxLzIzMS8xMS80XzEvUmFpbW9uZGFzLkdydWJsaWF1c2thcy4yLjAwMCAoMSkuanBnIiBzdHlsZT0id2lkdGg6IDMwMHB4OyBoZWlnaHQ6IDE3NXB4OyIgLz48L2E+:xx
Professional Experience:
• Environmental monitoring;
• Physical pollution in the environment (noise, vibration, electromagnetic fields and ionizing radiation);
• Modelling of environmental processes;
• Development of environmental pollution reduction technologies.
LinkedIn:
https://www.linkedin.com/in/raimondas-grubliauskas-28b7ab77/
ORCID:
https://orcid.org/0000-0002-8625-9333
Content
Page administrators:
Gabija Velykytė
Milda Gumbytė
Dovilė Lisauskienė
Monika Bissekerskaja