Bachelor studies

Faculty of Business Management suggest studies in social sciences field such as business, management and economic. In order to ensure a high quality of studies the faculty is constantly improving study programs in regard to the social and economic needs. Faculty also pays a lot of attention to the improvement of study process itself.
Students have an opportunity to do their internship abroad by participating in ERASMUS international student exchange programme. Furthermore, international weeks take place at the University with the visiting professors from universities all over the world giving lectures for VGTU students.
These programmes below are taught in English
and lead to the Bachelor's Degree in four years. The studies are carried out according to the study programmes that are arranged and approved at the University. Study committees certify study modules and arrange study programmes.
Degree Programmes in English (Undergraduate Studies):
BUSINESS MANAGEMENT

The aim of the programme is to provide students with knowledge about modern organization and management standards of enterprise activities, accounting and analysis, which allows to perform adequate assessment of enterprise's state and development possibilities.

ECONOMICS ENGINEERING

The progamme is focused on preparing professionals who are able to integrate and apply complexly the knowledge of economic theories, management of economical processes and economical engineering characterized with bright inter-directional and inter-discipline competencies.

FINANCIAL ENGINEERING

The study programme aim is to prepare Bachelors of finance with a variety of modern knowledge about the financial systems and markets. Graduates will have knowledge of financial theory and practice in forming, evaluating and independently making effective financial decisions, based on systematic, critical and constructive thinking.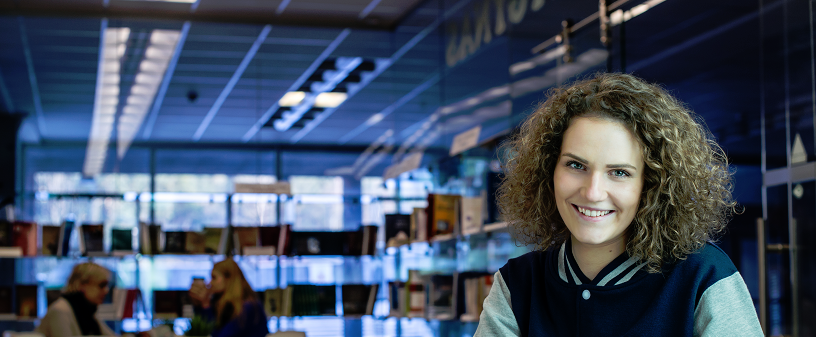 One of the first faculties in Lithuania that started studies in Business and Management.
A lot of different programs and specializations are offered.
Various studies forms and models are offered: permanent, part time, distance.
Studies for College Graduates - complementary studies are offered.
Student-oriented learning model is applied.
Ability to choose the subjects from the alternatives are given.
A lot of attention to oral and written communication skills.
Virtual learning environment "Moodle" is widely used through the learning process.
General Engineering knowledge form a constructive logical and systematic thinking implemented through subjects such as Engineering and Computer Graphics, Information Technology, Probability Theory and Mathematical Statistics).
New ways of study process are organized (e.g. complex project, consultations and interdisciplinary studies).
Abilities to develop entrepreneurship, teamwork and effective decision-making skills are given.
Possibilities to have partial studies abroad (every 3rd student uses this opportunity).
Innovative methods of studies (problem oriented learning methods, case studies and etc.) adequate to achieve the expected learning outcomes are offered.
Study program cards drawn up in consultation with business organizations, to assess the real needs of the economic sectors.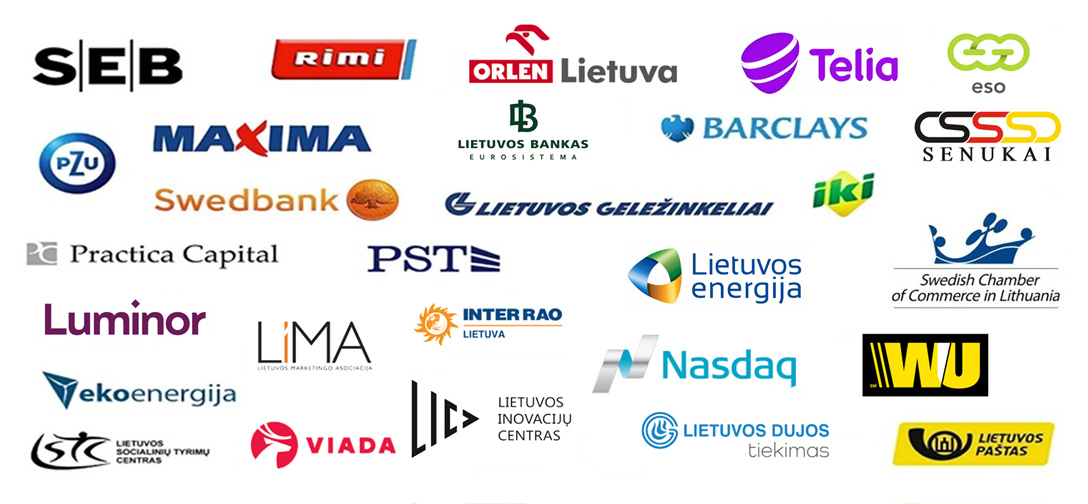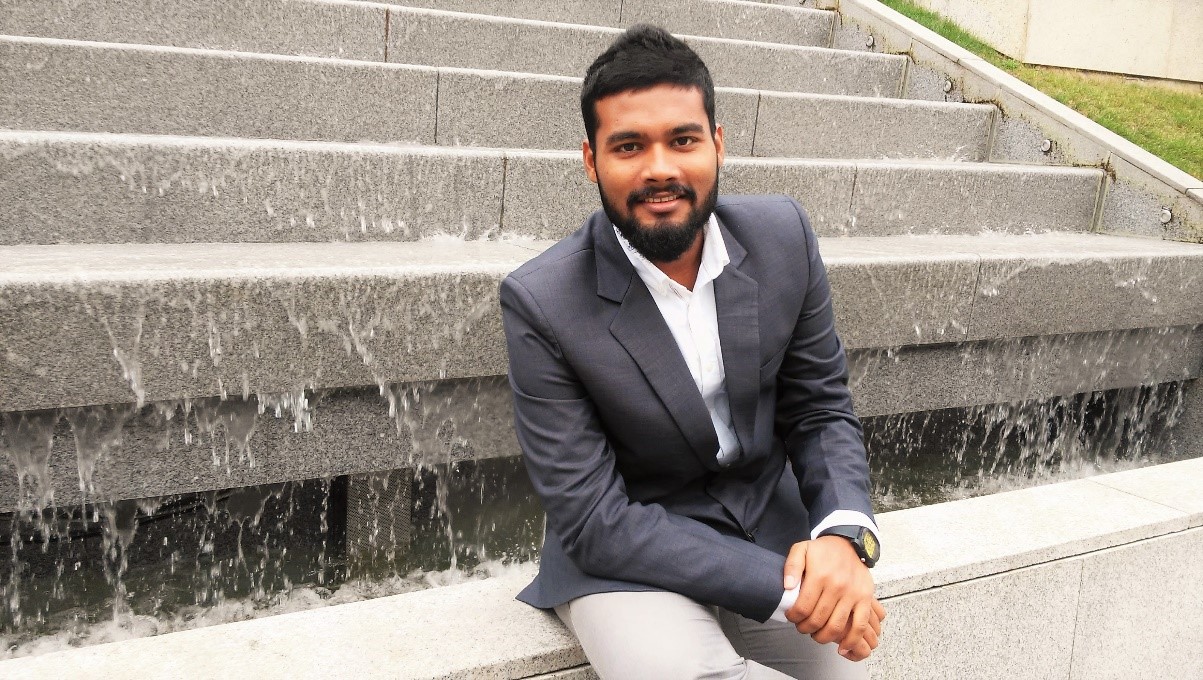 First, why VGTU?
I am an Indian third year bachelor's student who majored in Business management at Faculty of Business management.
To coming to VGTU was not a decision made by statistical & SWOT analysis. Instead, it was a pretty spontaneous choice.
After, I made my mind to study abroad, I dragged myself to a few researches about VGTU and its academics staffs who were visiting my country. Then, I asked around about VGTU and Lithuania, and briefed everything to Mom and Dad, got my admission and visa application approved and here I am. But it's not as simple as I say here.
Looking back, it is hard to nail down one particular reason behind my decision. It could be a mix of the following factors:
my friendly university international student's coordinators who spoke to me
the beautiful European cities
my parents support, and
a young restless heart
When I arrived, I found the locals friendly. "I was warmly welcomed by dedicated lecturers and a close-knit class."
Then, how did study with VGTU turn out to be?
I knew from the start that I wanted to study Business Management, partly because it's one of the main aim in my life, but mainly because I really enjoy the unpredictability of it all. It's a huge challenge to always stay on your toes, be flexible and ready to react to the business environment, but I love nothing more than a good challenge! I am more than happy with my choice!
The independent study. We get to do lots of our own reading and research, though of course we get plenty of support and the lecturers are available if you need extra guidance. It challenges you to really improve your time management and critical thinking - essential transferable skills for the workplace.
Next, studying in VGTU compared to the Indian studies?
I can only speak for my own experience, but the Indian education system where I was studying is quite different to the European system. Firstly, there were more exams (mid-terms)… yes you've seen those in the movies, so I had about three to four exams per module and studied five modules per term. My exams were mostly all theoretical, but now I think multiple choice is harder than that, as it really makes you know your subject in detail. Unlike the European system, which is mainly lectures, I had a mix of lectures and classroom learning, which I actually preferred.
Finally, about the city and why?
The array of things to do is endless. On top of societies, sports and university organised events (ESN events), there's a huge nightlife. There's a club or a bar for everyone (I urge you to go to Corporation/Corp at least once), as well as Opera hall, museums, countryside visit, ice hockey,
gyms, pubs, markets, shops and endless festival and events. There's always something to do!
An ideal time for both professional and personal growth to happen. I would strongly encourage prospective international students to take a similar journey.
Finally, hope this little blurb helps you some way!
----------------------------------------------------------------------------------------------------------------------------------------------
In Taiwan, few people have heard about Lithuania, not to mention number of people who have been there. I remember that my mom bought a world map in order to understand where Lithuania is after she knew I passed the selection.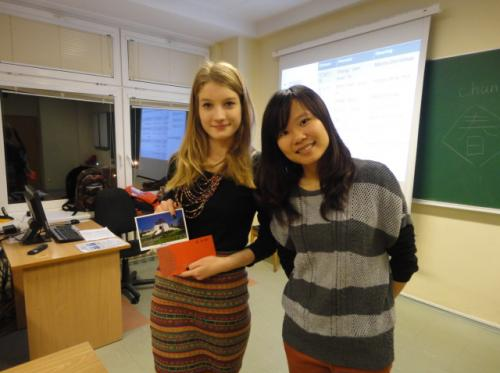 I went to Vilnius Gediminas Technical University (VGTU) as an exchange student in September, 2013. There were so many international students from all around Europe and also some other Asian countries. I took an English-only course called International Business Management with my Taiwanese friend. Two of us are the only Asian people in that class, so we were usually asked questions about Asia. It was quite a culture shock, because Taiwanese students are not allowed to talk (or to discuss) in the classroom. There's even no interactions between teacher and students. We are taught to memorize what's wrong and right without identifying if it's correct or not. Thus, I was forced to express my own opinions which were buried in the bottom of my mind for a very long time.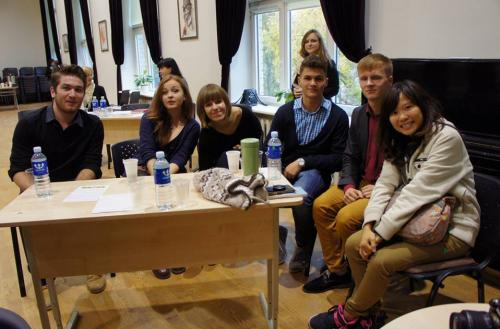 Many people wondered the reason why I chose this country. Frankly speaking, the living cost was my first concern. I found that the living cost in Lithuania is not as high as other European countries such as Denmark or France, in other words, the consumption level is quite the same as in Taiwan, which is affordable for me.

Erasmus (ERASMUS Students Network) is a very excellent association. It held lots of trips and parties, and also offered many chances for us to promote our countries. For instance, I joined a multi-language project that we can teach our native language and culture. Near New Year, I taught them how to write red couplets with water-paint brush and black water-paint replacing real Chinese writing brush and Chinese ink. I asked them to write down滿, which means 'full' in Chinese character. I recommend my students to post this word on the fridge wishing we all have sufficient food for living. At the same time, one student asked me if he can post this word on his stomach, which means he is full all the time. It's a good suggestion, isn't it?

I think I got a lot of souvenirs from this journey, and the biggest one is "story." These stories are exactly priceless memory. I love the people here, the culture, the simplicity and the hospitality. For me, Lithuania is a home-like place.
Page administrators:
Salomėja Vanagienė
Agnė Vaiciukevičiūtė
Indrė Radvilaitė
Olga Stančik
Evelina Kairiūkštytė
Milena Medineckienė
Augustė Jablonskytė
Agnė Augustinaitė