OPEN ACCESS
Open Access – free and unrestricted online access to research results (scientific publications, studies and other high-quality research materials), and the possibility for each user to read, copy, analyze, share and reuse them in accordance with applied copyright and licensing regulations.
The implementation of open access opens up new opportunities for research, education, innovation, the storage and worldwide dissemination of scientific knowledge, increases the efficiency and productivity of science, the transparency and credibility of research, and promotes interdisciplinary collaboration. Digital resources provide new opportunities to share and disseminate research results by innovative means and methods.

The purpose of open access is to provide universal access to scientific publications, research data and other published and unpublished high-quality peer-reviewed research material maintaining the maximum transparency and respecting already established international publishing standards and copyright requirements.

Benefits of Open Access
Open access to research results (publications, data sets, and other materials) benefits all participants of research process: researchers, research and funding organizations, publishers, and the general public, because:
dissemination of research results becomes faster and more efficient;
the visibility of scientific publications is increased by expanding the audience of readers;
increased visibility in turn increases the numbers of downloads and citations of published results;
copyright of published content is retained by the author;
with an increased transparency and abilities to ensure the quality of research results, science becomes more reliable;
increased research efficiency by reducing duplication of studies;
access to the most recent global scientific knowledge enables better education, faster scientific development and implementation of innovations;
more efficient allocation of funds invested in research;
The latest scientific discoveries becomes available to public, which in turn promotes scientific literacy and civil education.
Models of Open Access Implementation
The Golden Open Access – a publishing model by which all Article Processing Charges (APCs) are paid by the author, sponsor, or institution, but full text access is free for all readers.
Articles published using this model are generally licensed under the Creative Commons (CC-BY) licenses, allowing free reading, transmission, copying and / or use of published works in accordance with the publishers' regulations (if there are such). The copyright in the publication remains with the author himself (is not transferred to the publisher), so it is necessary to indicate authorship when using open access information in your own work.

Green Open Access
can be described as hosting articles or their copies in institutional, thematic, or other open repositories. This way of ensuring access to research results is also called
self-archiving
.
Articles may be deposited as soon as they get published, or at the end of the embargo period, which may be specified in the
Copyright Agreement
with the publisher. Therefore, before depositing the article into a repository, it is highly recommended to review the Copyright Agreement signed with the publisher, since it may include the statement indicating that the copyrights of the article were transferred to the publisher. In this case, the publication may be placed in the repository only if permitted by the publisher's regulations. If these agreements do not include information regarding article usage rights, publishers' policies towards self-archiving may be checked here:
In the SHERPA / RoMEO database of publishers' Open Access policies.
In Share Your Paper website or in Open Access Button tool, where the access status of the publication can be checked.
In RoarMap registry of open repositories regulations, where regulations towards open access of universities, research institutions, and funding institutions from all over the world can be found.
Bronze Open Access means that articles are free to read only on the publisher's website. This model is risky, since the publisher may at any time suspend free access to all or part of the publication and interested readers may have to pay a fee to gain access to the article. Therefore, this model is based on the goodwill of the publisher, and publications are not licensed under a Creative Commons license indicating open access to the content and the terms of its use. For this reason, many proponents of open access and research funders do not attribute this this model as an open access one.

Copyright, Publishing Agreements, and Creative Commons Licenses
Copyright
provides legal intellectual protection for the works of an author or creator.
Authors of original works usually acquire copyright as soon as their work is recorded in any material form. Differently than in the case of patenting works, there is no need to apply for copyright legalization, and no registration forms are required.
Publishing
is the production of copies of a work that become available to the public. The public is any private person who does not belong to the circle of private persons.
When publishing articles in the
traditional way
, the author usually signs with the publisher a
Copyright Transfer Agreement
. In this way, the publisher gets exclusive rights to the work. The publisher may reproduce, distribute, publicize, and in other ways utilize the work.
The publisher may require the transfer of copyright as a mandatory condition for the publication of the article. Authors must be informed of the consequences of copyright transfer and of alternative options. Authors do not have to transfer all rights to the publisher in order to publish the article; they may choose to publish the article under certain licenses, which specify the rights that are transferred and that are retained.
If you do not wish to transfer all exclusive rights to the publisher, you may add an SPARC Author's Addendum to your agreement with the publisher. It is a legal instrument that modifies the contract with the publisher and allows the fundamental rights to his work to be preserved. For this addendum to take legal effect, it must be approved by the publisher. The author's addendum is a free document created by SPARC (Scholarly Publishing and Academic Resources Coalition).
The SURF Foundation has created a website entitled "Copyright in Higher Education" where publishing licenses that can be used in submitting an article for publication are provided. These licenses permit the publication of the article in both digital and paper form, but the author reserves the right to use his article for educational and research purposes and to place it in institutional and thematic repositories.
In any case, the author always retains his personal and non-property rights to his work (every author can legally object to the change of the title of the work, incorrect attribution of authorship, to disagree with the fact that the work is being distorted, inaccurately translated, etc.).
A
license
is an official agreement that sets out the conditions under which users are allowed to use the licensed work.
Open access articles are usually published under a Creative Commons license, which defines the conditions under which they may be used. According to the Berlin Declaration of Open Access, by publishing works by open access the author states that: " the author(s) and right holder(s) of such contributions grant(s) to all users a free, irrevocable, worldwide, right of access to, and a license to copy, use, distribute, transmit and display the work publicly and to make and distribute derivative works, in any digital medium for any responsible purpose, subject to proper attribution of authorship […], as well as the right to make small numbers of printed copies for their personal use ".
If an article or academic paper is available online for free, it does not mean that it can be used without any restrictions. All works should be used in accordance with the provisions of the
Law on Copyright and Related Rights of the Republic of Lithuania.
If you want to use someone's work, you need to ask permission from the author. At this digital age when the majority of works are being published online, it is often difficult to determine who owns the copyright of a work, or it is unclear how to contact the author. Creative Commons licenses helps to solve these problems. With the help of these licenses, the author indicates how and under what conditions others can use his work. The author reserves the copyright to himself, but shares his work with others under certain conditions. Creative Commons offers several types of licenses which could be applied to the work.
Search of Open Access Sources and Publications
DOAJ
(
Directory of Open Access Journals)
is the registry of open access scientific journals, established in 2003. This directory includes journals that meet the quality requirements for scientific journals and use the open access publishing model. Publications in the directory may be read, stored, copied and distributed free of charge in accordance with the applied journals' licenses.
DOAB
– Directory of Open Access Books.
OASPA
–
Open Access Scholarly Publishing Association
, bringing together trusted publishers of open access journals and books.
Open access scientific information can also be searched on
global search systems
:
BASE – a global information search system providing access to more than 240 million documents from over 8,000 content providers. More than 60% of documents are open access.
Core – the world's largest non-profit, open source search system for full-text documents and metadata from a variety of disciplines.

BioMed Central
– pioneer of open access publishing, publishing high quality peer-reviewed journals in the fields of biomedicine, physics, mathematics and engineering.
Co-Action Publishing
– an international open access publisher of high-quality peer-reviewed journals and books in a variety of disciplines.
Frontiers
– a leading open access publisher and open science platform with peer-reviewed journals spanning more than 900 academic disciplines. It is one of the largest and most cited publishers in the world.
Hindawi
– one of the world's largest publishers of open access journals, publishing high-quality scientific journals in the fields of biology, medicine, physics, social sciences, education, mathematics, engineering, and computer science.
MDPI
– this publisher has more than 25 years of experience in publishing gold open access scientific publications in peer-reviewed journals covering a wide range of disciplines. All articles in the journals are published under the Creative Commons licenses (CC-BY). Therefore, articles published in MDPI journals become immediately available worldwide with a free unlimited access to the full-texts of publications.
PLoS
– a non-profit open access publisher whose journals meet all the requirements for peer review and open access and open data.
Springer Open
– an open access platform for journals and books covering all fields of science. All published content is freely available immediately after publication. All journal articles are published under the Creative Commons (CC-BY) license allowing them to be freely downloaded, reused, and distributed without restrictions, properly acknowledging the original work. Books are also published under the Creative Commons (CC-BY-NC) license and may be re-used and redistributed for non-commercial purposes, indicating the authorship of the work.
VILNIUS TECH
also publishes 15 open access peer-reviewed scientific journals. 7 of them are focused on physical and technological sciences, 5 - on social sciences, and 3 are multidisciplinary. Articles are published under the CC-BY 4.0 license, which allows unlimited use of published content, with reference to the original author and source.
If you have any doubts about the quality and reliability of an open access publisher or journal, it is recommended to check if the journal / publisher does not meet the criteria specific to
predatory publishers
and / or check the
Think Check. Submit
.
Thematic repositories
– accumulates, stores, and provides open access to content (articles, data, etc.) in a specific field of science or discipline.
The most popular thematic repositories:
arXiv
– thematic repository for biology, economics, physics, computer science, mathematics, engineering and technology sciences
Citeseer
– computer science repository.
RePEc –
repository for economics and related sciences.
SSR
– repository for applied, health, life sciences, physics, social sciences and humanities.
Multidisciplinary repositories
– collect published and unpublished research results, data and other information from various disciplines.
The most widely used is the
ZENODO
repository. The repository is funded by the
European Commission
.
Institutional repositories
– repositories that host and preserve the scientific output of individual (or multiple) institutions. They usually contain theses, dissertations, working papers, conference proceedings and published scientific articles. With regard to the size and organizational methods, these repositories can be distinguished as decentralized (of one university or several institutions) and centralized (national). According to the types of hosted content, the repositories can be divided into homogeneous (in which only certain types of publications are collected, for instance, only unpublished works; only scientific publications; only dissertations and theses, etc.), heterogeneous (various and not necessarily only scientific production types, e.g. heritage material) and holistic (aiming at maximal inclusion of all kinds of production).
VILNIUS TECH repository. The main purpose of the repository is to accumulate and preserve the scientific output of University. In terms of organization and scope it is a decentralized institutional repository, heterogeneous in terms of the types of included output, but evolving in a holistic direction. The repository hosts scientific articles, conference proceedings, doctoral dissertations, textbooks and other objects created by VILNIUS TECH authors.
eLABa (Lithuanian Electronic Academic Library) – a national (centralized) inter-institutional repository, which accumulates the scientific output of all Lithuanian research and academic institutions (scientific publications, study literature, graduation works, etc.).
Comprehensive lists of open access repositories from all over the world can be found at:
APC discounts
When publishing by
open access model
, authors usually have to pay an A
rticle Processing Charge (APC)
.
EIFL
(
Electronic Information for Libraries
) – a non-profit organization working with libraries to provide access to knowledge in developing and transition economy countries in Africa, Asia Pacific, Europe and Latin America.
Currently, the EIFL organization has negotiated APC discount proposals with several publishers, that allow community researchers from partner organizations to publish their research in open access and / or hybrid journals of these publishers at reduced article publication fees.
Lithuanian Research Library Consorcium
, of which VILNIUS TECH Library is a member, cooperates with EIFL. Therefore, VILNIUS TECH community members can also take advantage of discounts on APC fees agreed with publishers by EIFL.
The full list of publishers offering APC discounts for Lithuanian authors can be found here
>>>
.
A general list of all journals
included in publishers' offers can be viewed in Excel format (the list of journals is updated twice a year).
Some publishers applies additional requirements for eligibility to use APC discounts, so VILNIUS TECH community members may not be able to take advantage of all publishers offers (
Cambridge University Press
and
De Gruyter
publishers' offers, and a free open access publishing in the journal
European Respiratory Journal
, are not valid for VILNIUS TECH members).
VILNIUS TECH authors can also take advantage of APC discounts when publishing articles in
MDPI
journals.
Important!
All offers are valid only when publications are submitted by corresponding authors.
APC discount application procedures and terms may vary by publisher. Therefore, we recommend to consult each publisher's suggestions in detail before submitting manuscripts for publication.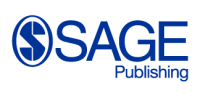 SAGE Publishing
Proposals
For publication in Sage Premier Journals
Discount
: For Lithuanian authors – 20%
Validity of the offer
: until 2022.12.31
Includes disciplines
: social sciences; business management; communication and media research; politics and international relations; sociology; education; psychology; research methods and evaluation; medicine; health sciences; natural and technological sciences; engineering and technology sciences; humanitarian studies.
Types of journals
eligible for APC discounts: fully open access only
List of journals
(fully open access) eligible for APC discounts
>>>
NEW!
In hybrid
SAGE journals, authors can publish articles in open access
free of charge
.
APC discount procedure
: For the discounts in fully open access journals or the no fees in hybrid journals, the system applies the waiver or discount once the author has selected their affiliated institution during peer review. Once the article is accepted for publication, the authors are redirected to the acceptance and payment page, where they acknowledge that they agree to the publisher's terms and conditions and review APC's payment information. If, judging from the author's information, he will be recognized as eligible for discount, it will be applied automatically.
More information
about the offer
>>>
For publication in the journals of the Institute of Mechanical Engineers (IMechE)
Discount
: For Lithuanian authors – 200 GBP (~240 EUR)
Validity of the offe
r: until 2024.12.31
Includes disciplines
: multidisciplinary engineering (from energy, technology to sports engineering)
List of journals
eligible for APC discounts
>>>
More information
about the offer
>>>

Taylor & Francis
Proposal
Discount
: For Lithuanian authors – 50%
Validity of the offer
: until 2023.12.31
Includes disciplines
: arts and humanities; behavioral sciences and social welfare; economics and sociology; education; information sciences; sports and heritage; politic studies; international relations and regional research; geography; natural, life and environmental sciences; medicine and health sciences; physical sciences and engineering.
Types of journals
eligible for APC discounts: fully open access only, including
Cogent
journals
>>>
List of journals
eligible for APC discounts
>>>
APC discount procedure
: The discount application process varies between article submission systems. When submitting an article to the new manuscript Submission Portal, the system will automatically identify the country eligible to discount and inform the author of this possibility. In order to take advantage of the offer, the author must check the box that he wants to receive a discount (the discount is not applied automatically). When submitting a manuscript in the older system, the author will have to tick the box that he represents a country whose authors are entitled to discounts. Authors need to apply for the discount on the first submission of an article, since the system will not give this option if they are re-submitting a revision.
More information
about the offer
>>>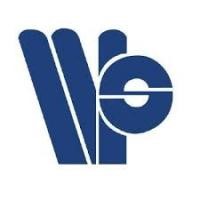 World Scientific Publishing
Proposal
Discount
: For Lithuanian authors – 50%
Validity of the offer
: until 2022.12.31
Includes disciplines
: Medical and Life Sciences; Environmental Sciences; Chemistry; Physics; Engineering; Material Sciences; Computer Sciences; Economics; Finances and Management; Applied Sciences; Mathematics.
Types of journals
eligible for APC discounts: fully open access and hybrid
List of journals
eligible for APC discounts
>>>
APC discount procedure
: upon receiving letter of confirmation that the manuscript has been accepted for publishing, the author has to reply to it and confirm that he is eligible for APC discount.
More information
about the offer
>>>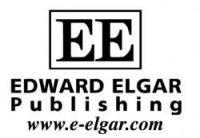 Edward Elgar Publishing
Proposal
Discount
: For Lithuanian authors – 50%
Validity of the offer
: until 2022.12.31
Includes disciplines
: Law; Economics; Geography; Management & Leadership studies
Types of journals
eligible for APC discounts: hybrid
List of journals
eligible for APC discounts
>>>
APC discount procedure
: After acceptance of an article for publication, the editor will communicate with the author by email. Authors should let editors know that they qualify for the discount, to make sure it will be applied to their invoice.
More information
about the offer
>>>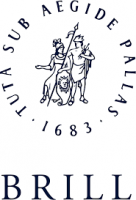 BRILL
Proposal
Discount
: For Lithuanian authors – 60%
Validity of the offer
: until 2023.12.31
Includes disciplines
: Literature, Media and Cultural Studies; Language and Linguistics, Art History; Book History and Cartography; Religious and Ethnical Group Studies; Classical Studies; Education; History; Philosophy; Theology and World Christianity; Human Rights and Humanitarian Law; International Law; International Relations; Social Sciences; Biology.
Types of journals
eligible for APC discounts: fully open access and hybrid
List of journals
eligible for APC discounts
>>>
APC discount procedure
: When authors select Open Access during the submission process, their eligibility for the discount will be recognized automatically (by their country and affiliation data). The discount is applied after the article has been accepted, once the author is requested to pay the invoice.
More information
about the offer
>>>

MDPI
discount for APC
VILNIUS TECH is participating in
MDPI
– open access publisher's –
Institutional Open Access Program (IOAP)
. Therefore, when publishing in MDPI journals, VILNIUS TECH authors can take advantage of 10% discount for APC.
Detailed information about the APCs applied for MDPI journals can be found here
>>>
Regulation and Promotion of Open Access
SPARC
(
Scholarly Publishing and Academic Resources Coalition Europe
) – a not-for-profit organization bringing together academic institutions, libraries, research funding institutions and some publishers into collective support of Open Access and Open Science. The organization aims to promote the exchange of research results and teaching materials in order to democratize access to knowledge, facilitate its discovery, increase investment in research and return on education.
OpenAIRE
– Open Access Research Infrastructure in Europe, aiming at shifting scholarly communication towards openness and transparency and facilitating innovative ways to communicate and monitor research.
EOSC
(
European Open Science Cloud
) – an environment integrating research infrastructures where European researchers, as well as science and technology professionals from different disciplines and countries, can store, share and re-use data. The EOSC portal was launched in 2018, November 23 in Austria. The initiative seeks to unite a fragmented research ecosystem and promotes compliance with the basic FAIR principles. The EOSC provides cross-border access to digital resources, research data, information technology, and software in all disciplines, and expands the range of open science and research data management services.
EU and Research Funder Regulations towards Open Access
"Horizon 2020"
– the largest EU research and innovation program ever to exist in 2014-2020. The essence of the program is high-quality science, creation of a knowledge and innovation society. More than € 80 billion in funding has been made available for program participants over seven years (2014-2020), in addition to private and national public investment. This program was initiated by the
European Commission
to boost economic growth and employment possibilities. All funds were invested in research and experimental development and innovation.
The program was focused on open access not only to scientific publications but also to primary scientific data, as well as to the protocols and standards used to collect the data. It was recommended that research data be recorded in repositories and data management plans.
Statistics
on Lithuania's participation in Horizon 2020.
More information about program can be found here
>>>
"Horizon Europe 2021-2027"
– the most ambitious research and innovation program in the world, which has replaced EU Framework program Horizon 2020. It is aimed at building high-quality research and science-based innovation, fostering international cooperation, enhancing the EU's competitiveness, and creating a single European Research Area. The goal of the program is to promote world leadership in research and innovation.
By creating and improving the dissemination of high-quality scientific knowledge and technologies the program facilitates collaboration and strengthens the impact of research and innovation in developing, supporting and implementing EU policies and tackling global challenges. It also seeks to create necessary incentives for program participants (both knowledge creators and users) to freely share their research data and results for enabling their reuse, and in in this way support the implementation of open access.
"Horizon Europe" project aims to:
Increase the availability of scientific production;
Bring research and innovation to a higher level;
Improve access to high quality content;
Make a greater impact on society by involving them in the research process.
All these goals are addressed by ensuring that high quality content would be made freely available in an open space. This is achieved by including associated
stricter requirements
in the new program:
Publishing by open access model
As specified in the European Commission's Open Science Implementation
Plan
, publishing costs will be funded
only
for
fully
open access journals (there will be no promotion or support for publication in hybrid journals).
In addition, 2021 March,
Open Research Europe
, an open research publishing platform that presents the results of research funded by "Horizon 2021-2027" and its predecessor "Horizon 2020" was established. The platform provides free access to the latest scientific discoveries, research findings and insights for all interested parties – from researchers to citizens.
It is noted, that open access provide the rights not only to openly read, but also to copy, distribute, link or modify open content.
Managing and opening of research data
In this program higher emphasis is placed towards
research data
highlighting that
data management
must become an integral part of the research process. Accordingly,
data management plans
(DMPs) for findable, accessible, interoperable, and reusable (FAIR) and open research data are made
mandatory
.
Research data must be made openly available
in accordance with the principle "
open as possible, closed as necessary
".
Implementation of Open access to research data implicates, that:
The data is deposited in the open data repositories;
The data is licensed under copyright (Creative Commons licenses can be used) and made freely available (through "Horizon Europe" or another website).
The program emphasizes
data collection
and
consolidation
in the
European Open Science Cloud
(
EOSC
), which is designed to openly share research data and seeks to become a common integrated European system.
Information on the calls for proposals can be found on the European Commission's
website
or on the
participants' portal
, which shows specific areas of research and innovation and the timing of forthcoming calls for proposals. It also provides easy-to-understand guidelines and all the tools needed to apply for funding and administer projects.
Detailed information about the program and calls for proposals can be found here
>>>
2018 September 8 National research agencies and funders from eleven European countries, supported by the
European Commission
and the
European Research Council
(ERC), announced the establishment of
cOAlition S
. The purpose of the coalition is to ensure the immediate implementation of open access to research publications.
Plan S
is an initiative for Open Access publishing that was launched in September 2018. The plan is based on cOAlition S principles, and requires that scientific publications resulting from research funded by public funds must be published in compliant Open Access journals or platforms.
Accordingly, the employment of Open Access models (Gold and/or Green Open Access) is made a
mandatory condition
for publishing publicly funded research, i.e.
"With effect from 2021, all scholarly publications on the results from research funded by public or private grants provided by national, regional and international research councils and funding bodies, must be published in Open Access Journals, on Open Access Platforms, or made immediately available through Open Access Repositories without embargo."(Plan S)
.
Therefore, it is expected that the plan will ensure that thousands of research articles will be made openly available from their publication date, and will be licensed. In order to achieve this goal,
10 Plan S
principles have been put forward.
In addition, aiming to ensure that researchers do not get lost in the plethora of open access journals and choose only high-quality open access journals to publish their research, a
Journal Checker Tool
(
JCT
) has been developed to help researchers to quickly review and identify journals that meet Plan S criteria and requirements.
All
15 journals published by VILNIUS TECH
also meet of Plan S criteria.
More information about "Plan S" can be found here
>>>
Page administrators:
Jolanta Juršėnė
Asta Katinaitė-Griežienė
Orinta Sajetienė
Indrė Ereminė