Entrepreneurship in Business Management Faculty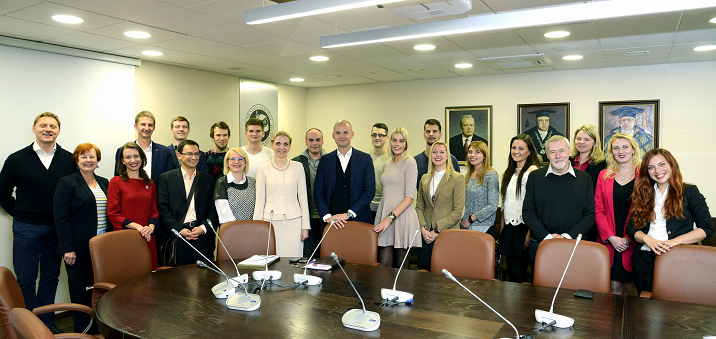 Entrepreneurship - is the capacity and willingness to develop, organize and manage a business venture along with any of its risks in order to make a profit. The most obvious example of entrepreneurship is the starting of new businesses.
In economics, entrepreneurship combined with land, labor, natural resources and capital can produce profit. Entrepreneurial spirit is characterized by innovation and risk-taking, and is an essential part of a nation's ability to succeed in an ever changing and increasingly competitive global marketplace.
The main purpose of the Entrepreneurship Center of the Faculty of Business Management - to encourage all Vilnius Gediminas technical university community to act in entrepreneurship spirit.
Entrepreneurship CENTER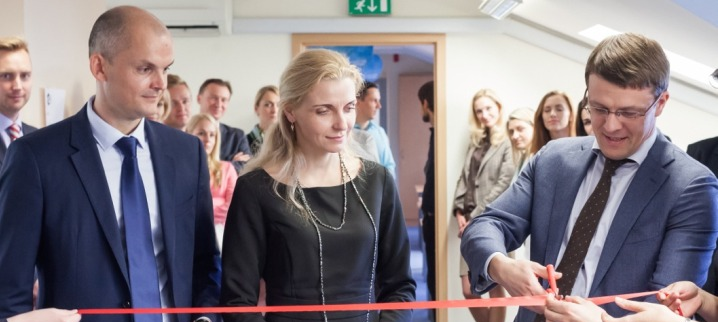 Business Management Faculty together with the North Town Technology Park, founded a new entrepreneurship support centre "Verslo Lab'as", the aim of which is to promote and support innovative students, young scientists and researchers' ideas, to assist in developing them from their initial stage to the creation of a technological prototype and to facilitate enterprise establishment processes.

For the business development of start-ups, the entrepreneurship centre provides manifold support: expert advice and trainings in various fields, assistance for business development, free events, workspace, support in commercialisation of a product or service, attracting investors, etc. At any time new teams, wishing to develop technological entrepreneurship, are welcome at the entrepreneurship centre.

Four groups of VGTU students, having established their own technological ventures during the project "Innovative business promotion" (INOVEKS), have already had the opportunity to take advantage of the new business centre's services – they got in touch with the management and commercialization of their products.

Currently, VGTU starters are creating technological prototypes in nanobioengineering, energy, electronics, computer engineering and software fields. Four groups of students are working on different issues: extracting cellulose nanocristals from hemp fibre and trying to use them in aviation, construction, machinery manufacturing and other industries, looking for two and three dimensional augmented reality solutions, creating remote door lock monitoring system.

Mr. Marius Skarupskas, Vice-Minister of Economy of the Republic of Lithuania, Prof. Dr. Jelena Stankevičienė, the Dean of VGTU Faculty of Business Management, and Dr. Gediminas Pauliukevičius, the Director of the North town Technology Park, attended the official opening ceremony of the new entrepreneurship centre, founded by VGTU and North Town Technology Park.
Page administrators:
Salomėja Vanagienė
Agnė Vaiciukevičiūtė
Indrė Radvilaitė
Olga Stančik
Evelina Kairiūkštytė
Milena Medineckienė
Augustė Jablonskytė
Agnė Augustinaitė