VGTU sports and art center is responsible for universities sports activities and art events. Sports and art center is taking care of more than 1000 student's leisure time, which is created by indifferent staff members of VGTU University.
Our vision – Rich leisure of VGTU community and close ones.
Mission – healthy and creative society.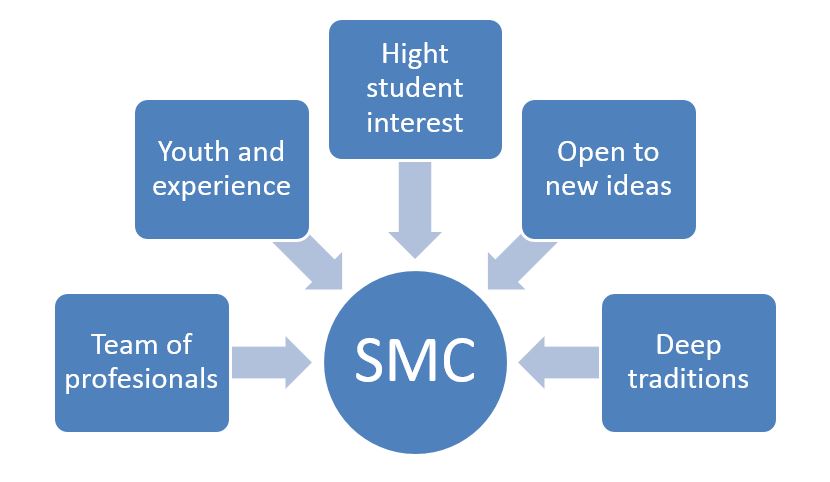 "SMC is open to community initiative, which helps to increase number of activities in our center. Creating new subdivision is complicated job, but at the same time it is a creative process which brings unique opportunities to combine our past with future visions. It is pleasure when we can look back at our sports and art history in university. Most important role I have as SMC leader is to combine enthusiasm and experience we have."
Director of SMC Alfredas Lukaševičius
Page administrators:
Augustė Jablonskytė
Solveiga Rusytė