GERAS 2023 awards
2023-03-20 18:00
Nacionalinė dailės galerija, Konstitucijos pr. 22, Vilnius
Map
Students' Representation of VILNIUS TECH faculty of Architecture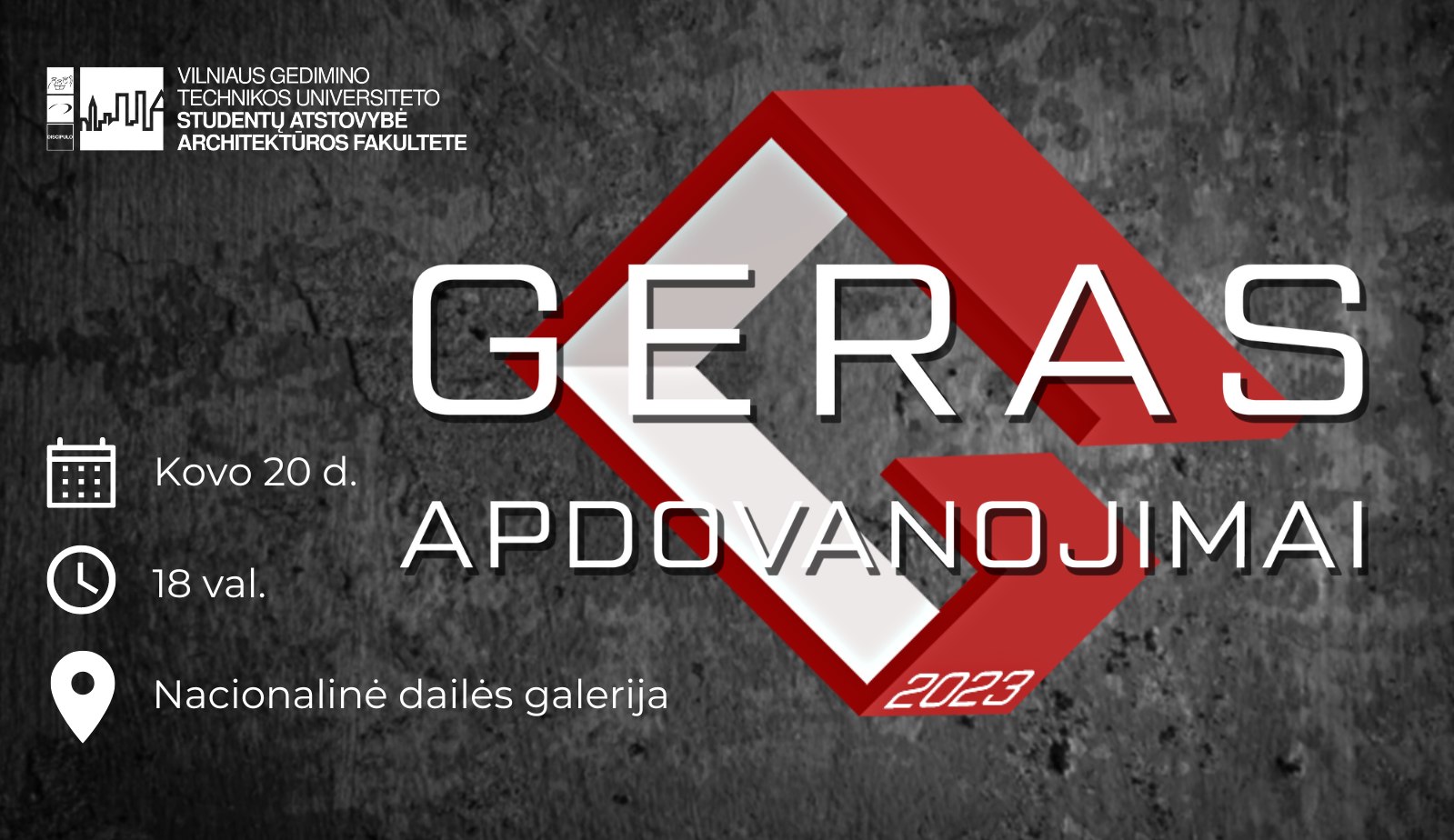 GERAS 2023 - awards of the best projects of students of VILNIUS TECH Faculty of Architecture.
Awards will be presented to the students of Architecture, Landscape Architecture and Industrial design study programs.
It is an annual initiative of Students' Representation of Faculty of Architecture.
The event brings together not only an academic community but also creates closer connections between university and business. Best projects will be exhibited.
It is an open event for all.
More information
here
Page administrators:
Kristina Lazickienė
Kristina Lazickienė