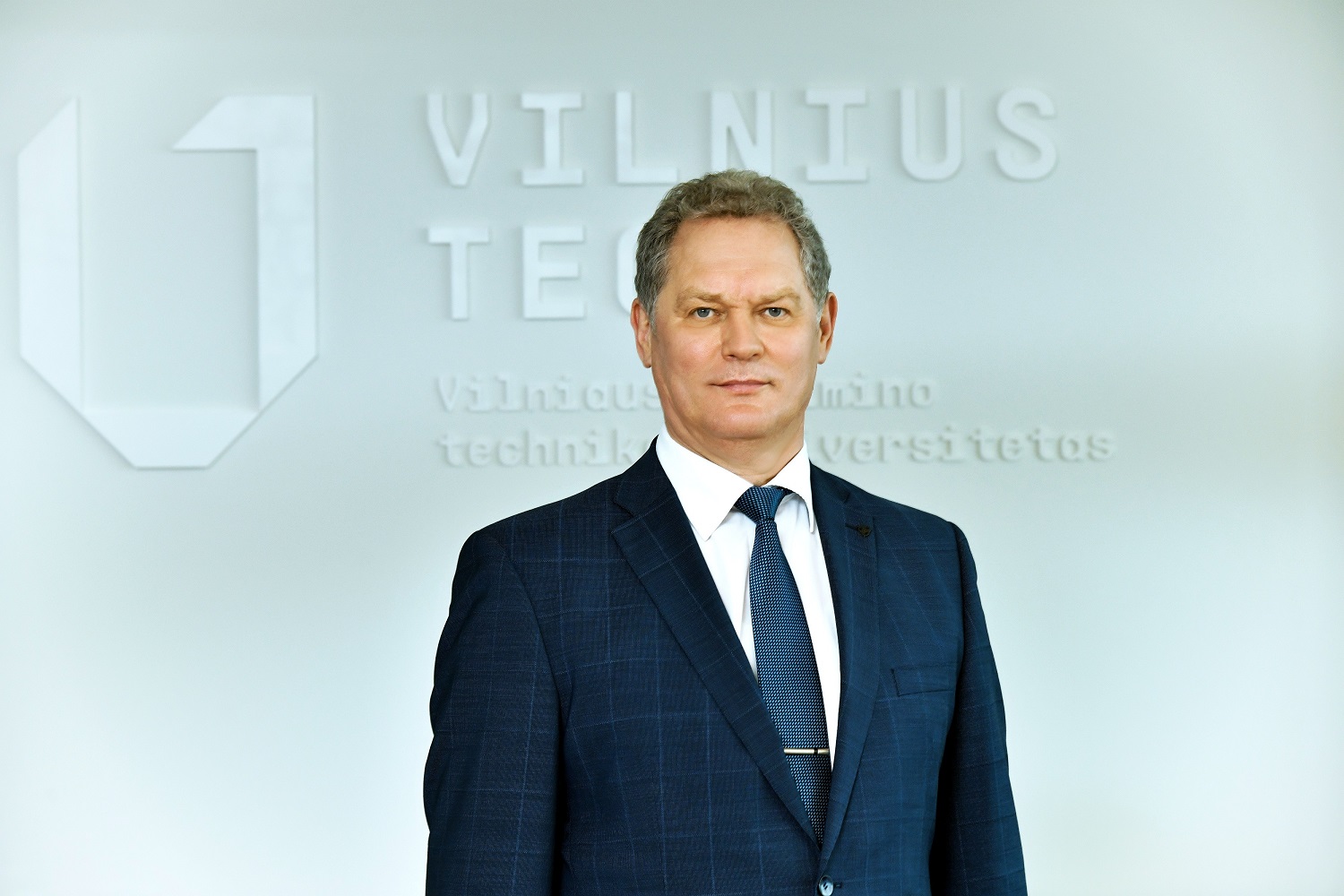 VILNIUS TECH Rector
Vilnius Gediminas Technical University Rector Prof. Dr. Romualdas Kliukas.

1. The Rector of the University is the sole governing body, entitled to act in the name of the University and represent it.

2. The Rector performs the following functions:

1) manages, organizes the University activities and ensures development and implementation of its strategic plan;

2) issues orders that are binding for all staff, students and listeners;

3) employs and dismisses the University staff members, defines their functions and powers;

4) admits and expels students and listeners;

5) after estimating the proposals by the Senate and the Student Representative Body, submits to the Council for approval the amounts of tuition and fees not directly related to the implementation of study programs;

6) is responsible for the University's financial operations, adequate funds and asset management, use and disposal thereof;

7) submits to the Council for approval and publishes an annual report on activities of the University, the annual income and expenditure estimates as well as report on their implementation;

8) introduces the annual report on activities of the University to the Senate and submits it to
the Ministry of Education and Science;

9) submits the University strategic activities (development) plan and the University restructuring plans to the Council for approval;

10) submits the candidates for the positions of the University Rector, the University Chancellor, Faculty Deans, Department Heads and Directors of Institutes to the Senate for approval; the end of the office term of the Rector means the end of the office term of Vice Rectors and the Chancellor. In case the Rector was elected and Vice-Rectors as well as the Chancellor were approved by the University staff, upon the expiration of their term of office, they are guaranteed the right to return to their previous position held at the University teaching or research position and hold it for 5 years;

11) upon proposals of Faculty Deans approves the nominees for the position of Vice-Deans of faculties;

12) performs other functions under the legal acts and VILNIUS TECH Statute.
3. The Rector can be a scientist with teaching and management experience.

4. The Rector is elected, appointed and dismissed by the Council by way of public competition.
Page administrators:
Renata Pilipavičienė
Kristina Lazickienė
Kristina Lazickienė