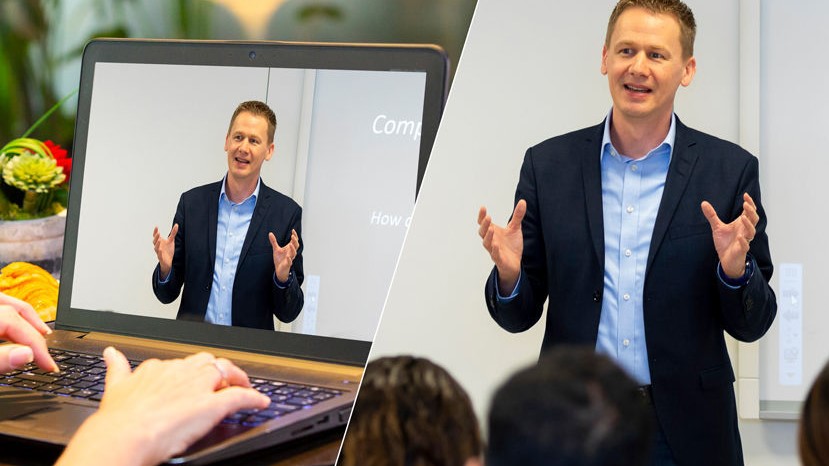 Hybrid learning
Hybrid learning is a combination of both face-to-face and online learning. This model combines traditional in-class activities with a video conferencing component.

Hybrid learning gives an opportunity to become the University student while living and working in any place in Lithuania and abroad.

The priority in hybrid learning studies are in-person classroom studies. At the same time, these studies provide flexible possibilities to participate in classroom studies online if unexpected situation occurs, e.g. a student is on a secondment, diseased, etc.

Hybrid learning provides a possibility to join classrooms online, yet it is compulsory to take examinations in person at the University.

Hybrid learning Master Degree study programmes starting 2022
Page administrators:
Nora Skaburskienė
Ingrida Sys-Mureikienė
Ieva Višnevskienė
Inga Naudžiūnė
Justė Rožėnė
Monika Bissekerskaja
Kristina Nogteva
Kristina Lazickienė