VILNIUS TECH for Creators of Tomorrow
While using the latest technology, driving on the roads and bridges, we often have no idea how much work and effort is required to obtain a functional result. Calculations, measurements, experiments and testing – all that remains behind the doors of scientific labs. The future that entire generations talked about is today – smart technological solutions, digital construction, noise-reducing asphalt, self-driving electric cars, virtual reality… VILNIUS TECH scientists, students and graduates contribute to sustainable living environment promoting innovation and expanding limits of understanding.

STUDIES AT VILNIUS TECH: KNOWLEDGE FOR PROGRESS
Focus on the future technologies and interdisciplinary expertise creates unique ecosystem of innovation within the University, engaging the students. During the study process theory is constantly combined with practical seminars and labs. The theoretical and practical knowledge is applied in the final theses, which are focused on exploring and solving real world problems. Most students demonstrate excellent knowledge, and most important – innovative thinking.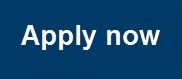 SECOND HOME FOR FUTURE SHAPERS
VILNIUS TECH encourages every student not only seeking the knowledge, but also developing unique talents. Dynamic university life is an attribute of open and creative community. Art, engineering, management, media, studies, research, business - are the cornerstones of VILNIUS TECH's "LinkMenų Fabrikas". The centre is equipped with laboratories for mechanics, wood and metal processing, painting, 3D printing, electronics, transport technical creativity, as well as the teamwork spaces and the studios of advertising, photography, video and audio recording. "LinkMenų Fabrikas" helps the ambitious young people to generate and develop their ideas. The engineers, professionals of information technologies, creative industries and other fields search for common interests and work together in the centre. This is a significant contribution of VILNIUS TECH towards the development of highly needed professionals with competences in innovation creation, development and application.
What students think about VILNIUS TECH?
Page administrators:
Karolina Kalinauskaitė
Dovilė Jodenytė
Kristina Lazickienė