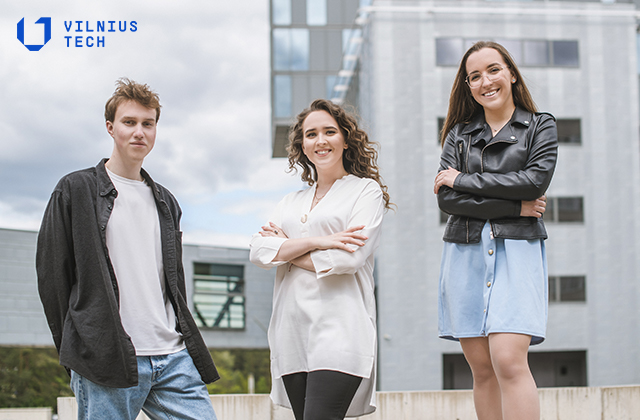 Leisure and student activities
VILNIUS TECH prepares students for success in both their professional and personal lives. The University offers a wide range of activities to ensure a vibrant student experience. These activity groups include various sport clubs and tourism club. The arts also thrive in this setting with extracurricular options such as chorus, theater, and dance. New members are welcomed into the groups each fall, supporting their essential role in the dynamic University community.
Currently, Vilnius Gediminas Technical University has more than 70 clubs and societies. University students and alumni can fulfill their potential in folk dancing, singing, tourism, sports, photography and other fields. Especially outstanding among of all art groups are the mixed academic chorus "Gabija" and the folk dance ensemble "Vingis", which won the highest award of amateur arts groups "Aukso paukštė" and which make the name of the University famous not only in Lithuania but also worldwide.
Also, VILNIUS TECH encourages students to take part in Student Representative Body. Students have an important voice and this organisation allows them to be heard. The members of Students Representative Body collaborate with national and European Student Unions as well as the Ministry of Education and Science, youth organizations and companies. The established dialogue with other institutions adds to the overall improvement of students' leadership, communication, networking and management skills.
Vilnius Gediminas Technical University students' representation (VILNIUS TECH SA)
Working hours:
Monday – Friday 9:00 – 16:45
Page administrators:
Karolina Kalinauskaitė
Dovilė Jodenytė
Kristina Lazickienė