Students' International Day "ERASMUS+ FOR CREATORS"
2023-09-19 13:45
This year's Students' International Day, a tradition, welcomes you under the new name "ERASMUS+ FOR CREATORS"!
On the 19th of September, "ERASMUS+ FOR CREATORS" will introduce you to Erasmus+ opportunities!
On this day, we invite ALL students to join us and remember that Erasmus+ is coming - it's time to pack your bags for your study exchange.
From 1:45 pm, we will be waiting for you in the hall near Aula Magna (SRC 1a.), where you can get to know foreign universities, hear students' stories about Erasmus+ opportunities and have a great time.
We promise a good mood, snacks, music, interactive activities and prizes!
To make it happen, we are looking for volunteers to help organize the event.
We promise you a digital internationality badge for your participation in the event.
Registration
HERE.
Programme.
Photos and videos will be taken at the event and made public.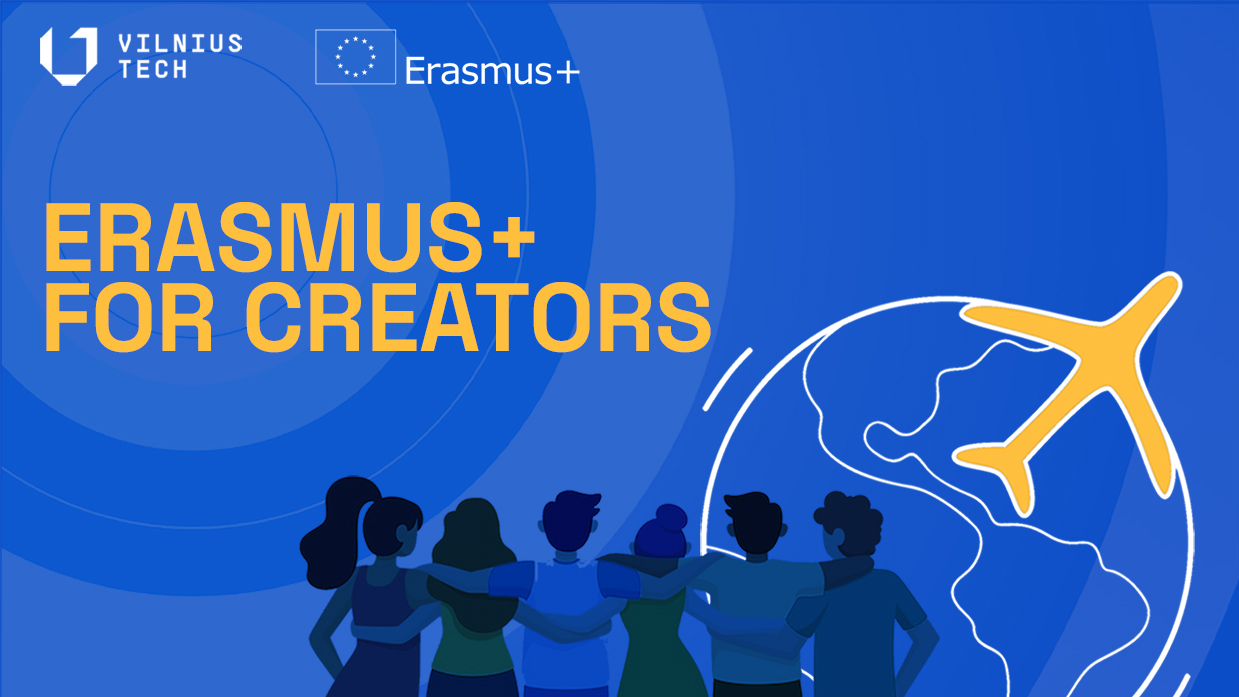 Page administrators:
Kristina Lazickienė
Kristina Lazickienė