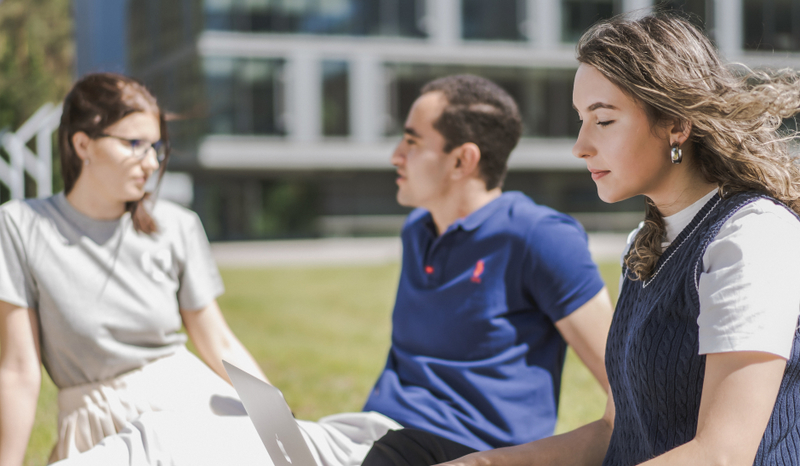 2022-05-17
Accenture plans to train 340 people in summer
Accenture, an information technology (IT) company, plans to train about 340 people to start their careers in the IT industry over the summer. Accenture bootcamp training is part of the company's long-term recruitment program, after which participants obtain a certificate and, most successfully, paid internships in the company. The training provides an opportunity to work in the IT industry and continue working in an international company.
The training is suitable for both IT students and people who have had work experience in one of STEM directions, financial services or STEM education, degree in economics. The training is free of charge and lasts for several weeks, depending on the field of training chosen. The training acquires basic IT knowledge and skills for starting a career and is close to everyday work in projects. During the training, participants acquire both practical and theoretical knowledge and learn to work in a team. All trainings are organized in English.
This summer Accenture offers the opportunity to apply for 20 training courses, where you will be able to learn traditional areas of high demand, such as Java, JavaScript .NET, automated testing, data integration, visualization, robotics, DevOps, as well as new courses – in the SAP field you will be able to acquire knowledge about SAP architecture, cloud technologies, but in another course participants will be able to acquire basic skills of the data scientist profession in order to start a career in the industry.
To pass the technical test of the Bootcamp, basic knowledge in the selected field of training is required (insight can be found on the bootcamp website). Applicants' ability to think analytically, motivation to learn, as well as knowledge of English will also be evaluated.
More information available at:
www.bootcamp.lv
;
20+) Accenture Baltics | Facebook
Page administrators:
Kristina Lazickienė
Kristina Lazickienė
Darius Tarasevičius