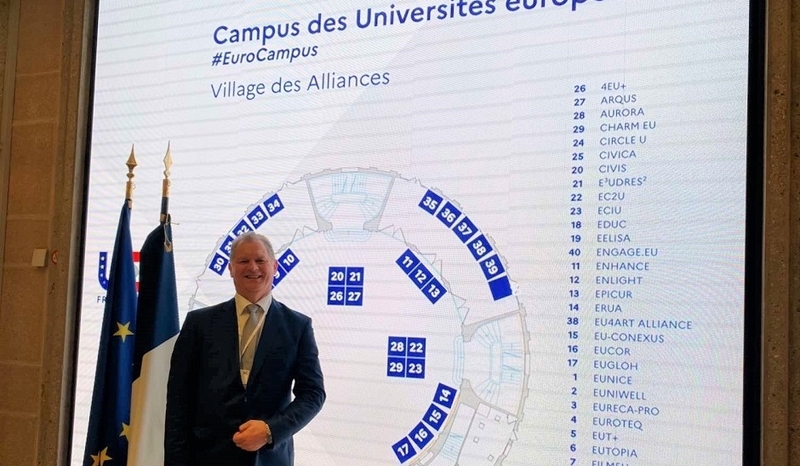 2022-07-01
Campus of European Universities in Versailles
On 30 June 30, VILNIUS TECH Rector Romualdas Kliukas participated in the Campus of European Universities in Versailles, a unique event organised under the French Presidency of the Council of the European Union. Following French President Emmanuel Macron's vision of creating competitive and advanced European university alliances presented in 2017, the European Universities Initiative was successfully launched and has been implemented by the European Commission since 2019.

During the event, 41 European University Alliances and 279 higher education institutions showcased their achievements and shared challenges. In addition, the contribution of the alliances to the development of the globally competitive and attractive European Higher Education Area and driving Europe's global role and leadership was highlighted.

Special attention was paid to student involvement, the development of innovative higher education solutions, and cooperation with local and regional ecosystems. Cooperation of alliances in Europe and beyond was also discussed. According to the rector, it is important that this event included discussions on the integration of Ukrainian higher education into the European Higher Education Area and support for the country's students and researchers.
Page administrators:
Kristina Lazickienė
Kristina Lazickienė
Darius Tarasevičius