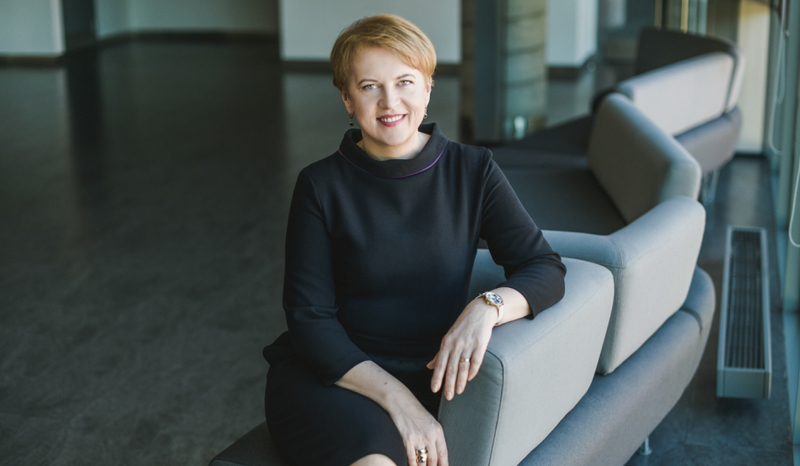 2020-10-20
Communication expert: "Fake News Communicators Operate Regularly"
'The COVID-19 outbreak has led to the migration of giant wasps to Europe'. 'Because of the dramatic increase of infection cases the passengers at Vilnius Airport are stripped naked and sprayed with bleach'. '5G technology enhances the spread of the virus'. These are just a few examples of fake news that have been circulating in Lithuanian social networks and that have been shared on personal profiles of thousands of readers. Few of the readers usually question the veracity of this information.

According to Assoc. Prof. Živilė Sederevičiūtė-Pačiauskienė, who is the Dean of the Faculty of Creative Industries at Vilnius Gediminas Technical University (Vilnius Tech), fake news multipliers are regularly active, especially when they function in organized groups with the aim to make money, or attempt to split the society and make people play against each other. The Dean says that "crisis situations are usually useless. However, for those who in such situations can sell something and then make money from another person's disaster, they become useful. For example, during a pandemic, it became popular in foreign countries to install bunker-type shelters to protect against all kinds of disasters, including coronavirus. Those, who had money, invested since they believed that they were doing so for their own health and safety. Thus, the demand helped the real estate sector generate big money from this crisis." We talk to the Dean of the Faculty of Creative Industries about fake news, the fake news types, and the dangers they pose.

What are the main fake news types that people may encounter?

In these times of interactive social media, societies usually face three challenges. They are rumours, false news, and bots.

Rumours have always been important. Researchers agree that people have always been seeking for information, they want to be informed. When official information is delayed or absent, rumours become important. People then are more likely to believe everything they hear. As a result, an employer, an organization, or a state lose a great deal if they do not promptly provide clear official information. They create the opportunity for rumours to be spread. Nowadays, social media can connect all people, thus rumour sharing is faster and easier than ever.

Fake or false news, depending on the purpose, can have a lot of consequences: misinform the public, divert society interests, strengths and money.

There is still little talk about bots in Lithuania. Fake profiles of non-existent people on social networks can post without any human intervention, they can also share posts faster than anyone else. Bots are known to disseminate fake news. And it is difficult to understand that news has been created by bots. However, the biggest damage is done when they share fake news.

What is special about the bots you mention?

In 2018, a researcher Chengcheng Shao and his colleagues examined around 400,000 articles in 120 low-trust sources. They found out that bots are actively disseminating low-trust media content by sharing knowledge as soon as it appears in public, i.e., before it becomes popular. The researchers also identified that fake bot profiles on the Twitter platform could disseminate 30 percent of low-confidence ads in less than 10 seconds.

Bots select social network posts by keywords and share them automatically. Information then is disseminated very widely and fast. Social networks that care about their own safety and the safety of their users are destroying these fake profiles, however, the numbers of such fake profiles are very high and they are regularly growing.

What challenges does fake news pose for media of today as well as for social networking space?

Over the last decade the media has changed dramatically. Social networks have pushed people into the process of information sharing. A person, being at the scene, can immediately share a message that is hot, authentic, unpolished and, therefore, very attractive. To be the first to get the news, journalists follow such social networking posts. However, the responsibility for the accuracy of the news falls upon journalists, and they have to responsibly verify the facts in order to maintain the credibility of their media.

I remember a presentation delivered by WWE Network Vice President Markham Nolan in "TED talks." In this presentation he talked about fake news and his experience in identifying the real facts in those fake news reports. The journalist gave an example: an earthquake wave came to a point 600 km away from the epicentre in a minute, while the news about that earthquake reached people in half a minute. Why did that message spread so fast? Because modern people have taken over the role of "a journalist", i.e. in the mood of journalism they started to capture, film and share everything on social networks at once. Before giving the news that is taken from social networks, a journalist needs to check the provided facts. Thus, a journalist needs to do some detective work, i.e. find the scene on the video using online maps or satellite photos, compare information from different sources, etc.

What relevant lessons, do you think, we have learned and are still learning during this pandemic?

Firstly, I appreciate the increased consideration to combat fake news on both Lithuanian and foreign news portals. Special websites have been set up to check the credibility of the news. Also, both public and state initiatives have been introduced to inform people and encourage them to report fake or false news.

It is great that the importance of information literacy has been highlighted, and that people's initiative is being encouraged, their horizons broadened. However, we still need to educate the public. Scientific institutions should also play a greater role in the media with scientists providing the information on different phenomena, contributing in the analysis of relevant situations. We still lack investigative journalism, and we talk little about bot media in public.

Page administrators:
Kristina Lazickienė
Kristina Lazickienė
Augustė Jablonskytė
Agnė Augustinaitė