Home
About University
News
The delegation from National Cheng Kung University visited VILNIUS TECH to discuss future cooperation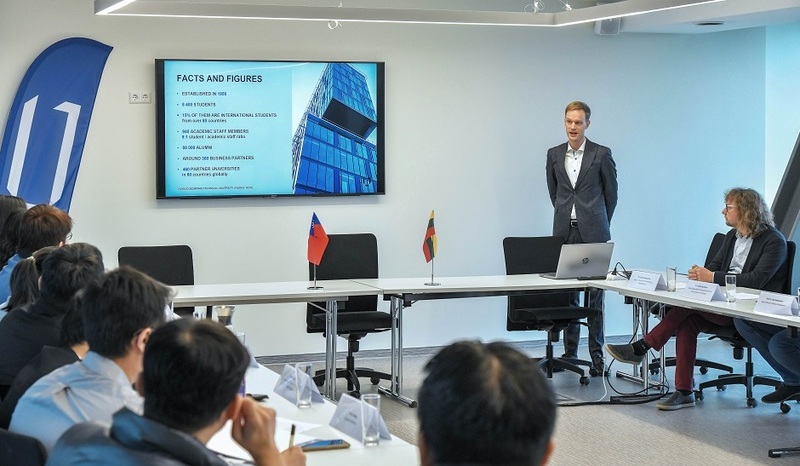 2022-09-19
The delegation from National Cheng Kung University visited VILNIUS TECH to discuss future cooperation
On September 19, the delegation from National Cheng Kung University (NCKU) visited Vilnius Gediminas Technical University (VILNIUS TECH) to discuss cooperation opportunities. The delegation also included representatives of the world famous Taiwanese electronics manufacturing company Delta.

During the meeting, both parties introduced their priority research directions and ongoing projects, discussed potential cooperation in areas such as aerospace, bioengineering, semiconductor technology and other. Universities also discussed the possibility of establishing joint study programmes and exchange of researchers and staff.

Representatives of the Delta company shared the experience of constructive collaboration between business and science and talked about international internship opportunities for students.

Vice-rector for strategic partnership Dr Adas Meškėnas talked about University's 10 year long experience of cooperation with Taiwanese higher education institutions and expressed hope that the partnership between VILNIUS TECH and NCKU will be mutually beneficial.

Page administrators:
Kristina Lazickienė
Kristina Lazickienė
Darius Tarasevičius