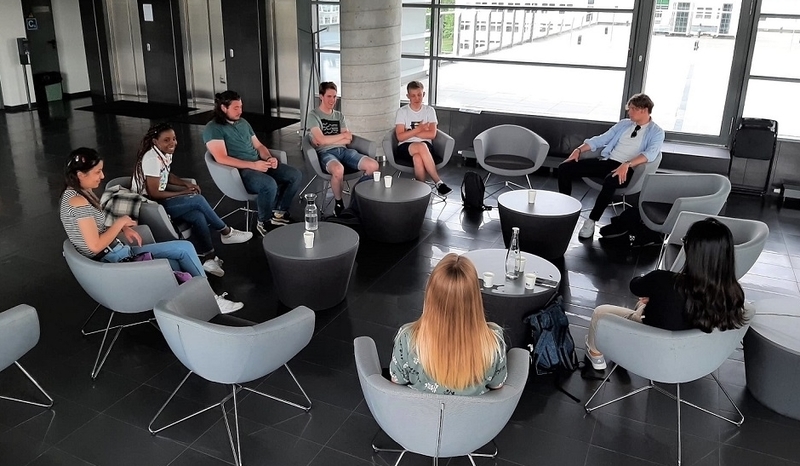 2022-06-13
The language club says goodbye until the fall semester
For the third semester in a row, the Language Club (where international students teach their native language) on the 7th of June closed the season until the fall semester. During the final event, the teachers of the Language Club (i.e. VILNIUS TECH international students) shared their experience in teaching and good practices. All teachers were granted certificates and received International Relations Office presents.

Italian, German, French, Russian, Polish, Mandarin, Portuguese and Turkish were taught at the Language Club this year. The Mandarin and Portuguese language classes were delivered remotely, but the teachers said it wasn't a problem and even made it easier for club members to remember everyone's names.

This year the whole university community - local and international students as well as VILNIUS TECH academic and administrative staff- participated in Language Club.

The main challenges teachers faced were the different levels of language proficiency and the declining number of participants. Language Club participants are motivated by the opportunity to prepare for study abroad under the Erasmus+ programme; others choose courses for fun or simply to try a new language.

Over 40 members of the VILNIUS TECH community participated in the 8-week Language Club classes. VILNIUS TECH awarded the most active participants.

We invite everyone interested to join Language Club next semester. More information about the activities of the Club will be announced on the VILNIUS TECH website in October.

Page administrators:
Kristina Lazickienė
Kristina Lazickienė
Darius Tarasevičius