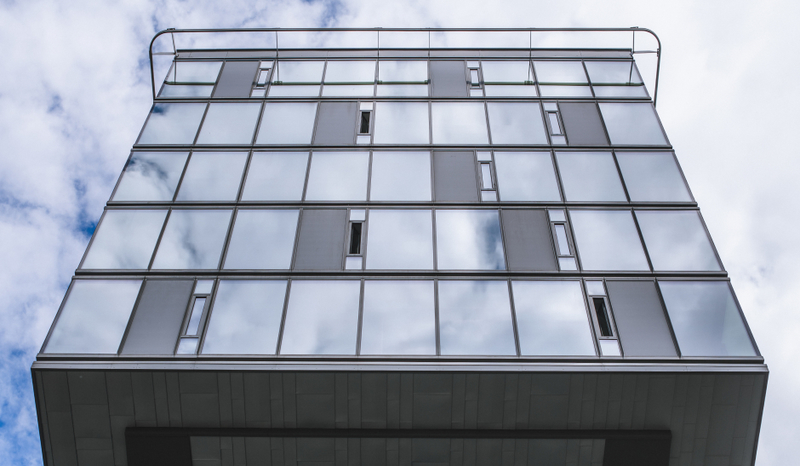 2021-10-06
VILNIUS TECH won awards in EESF competition
On 30 September 2021, the 14th Education Exchanges Support Foundation (EESF) Quality Competition Awards took place. The awards were dedicated to the best projects addressing sustainability, green initiatives, inclusion and digitalisation.

Vilnius Gediminas Technical University (VILNIUS TECH) has been nominated twice.

VILNIUS TECH Erasmus+ project "Sustainable Public Buildings Designed and Constructed in Wood" (PubWood) has won the best project award in the sustainability category. The winner's statue was handed to the project manager – Dr Laura Tupėnaitė, Associate Professor of the Department of Construction Management and Real Estate at VILNIUS TECH. The project, implemented in 2018-2020 together with partner universities in Denmark, Finland, Latvia, Great Britain, the Center of Registers and the public institution "Study and Consulting Center", aimed to develop students competencies in the field. Project's outputs include International Market Report on Wooden Public Buildings, Database on Wooden Public Buildings, Study on Best Practices, E-learning course "Design, Construction and Management of Wooden Public Buildings" and textbook. These new study resources are actively implemented in the study process at VILNIUS TECH and partner universities.

VILNIUS TECH Erasmus+ Institutional Coordinator Erika Danienė was granted the Certificate acknowledging the significant contribution of the university International Relations Office to the implementation of the Erasmus+ student and staff mobility projects within the higher education area during the challenging time of the global Covid-19 pandemic.

Following the onset of the Covid-19 pandemic and the announcement of quarantine in the country in the spring semester of 2020, the implementation of the mobility project was focused on ensuring the security of incoming international students, safe return of VILNIUS TECH students from study or internship abroad and organisation of distance learning. This challenging period required a huge effort by the VILNIUS TECH International Relations Office team and implied implementation of new solutions with faculties and other university administrative units. Even though mobility flows worldwide decreased due to Covid-19, in 2020 International Relations Office ensured students' further participation in the mobility programme. 81 % continued their studies at partner universities, 93 % of students continued their internship in companies abroad, and 94 % of exchange students remained to study at VILNIUS TECH. University staff did not have the opportunity to go on short-term visits due to existing mobility restrictions; however, mutual virtual teaching mobility was organised with EU and non-EU partner universities.

Page administrators:
Kristina Lazickienė
Kristina Lazickienė
Darius Tarasevičius