A message from the Rector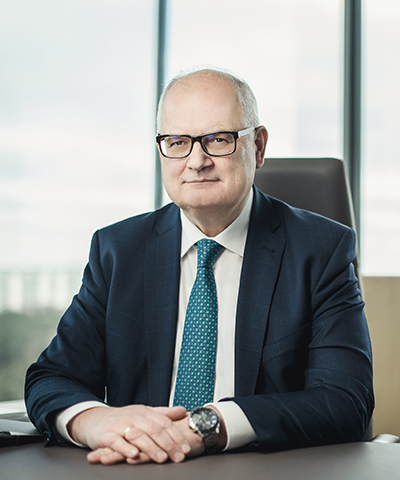 As Rector of Vilnius Gediminas Technical University (VILNIUS TECH) I am proud to be part of one of the largest, and most innovative higher education institutions in Lithuania.
Our Mission
– is to educate socially responsible, creative personalities who are receptive to the latest scientific discoveries and modern technologies. In promoting the advancement of science we seek to contribute to the social and economic welfare of Lithuania, its ongoing development and prosperity, and the wellbeing of our neighbours in nearby countries.
Our Values
– We are open, transparent and strive to be efficient in what we do and how we work. Our initiatives are recognised at home and internationally because we lead by example.
We welcome the challenge of new possibilities and opportunities, and react quickly to the rapidly changing environment around us. Such spirit helps VILNIUS TECH students and teachers become leaders and innovators in social, economic and technological areas of enterprise and enquiry.
Community
– As a learning and teaching community we encourage innovation, diversity and continuous improvement, with our own students and staff and also with external partners. We appreciate and encourage creativity in all members of our community and our partners.
We believe that the best results are the product of mutual trust and respect for each member of our community. By continuing to develop the potential of each and every one at VILNIUS TECH, we believe this is helping us to grow from strength to strength.
Alfonsas Daniūnas
Rector of Vilnius Gediminas Technical University
Page administrators:
Kristina Lazickienė
Kristina Lazickienė
Augustė Jablonskytė
Agnė Augustinaitė