Hackathon "Rethinking Hardware"
2022-12-09 18:00
VILNIUS TECH "LinkMenu fabrikas"
Passionate in [re]thinking the world that surrounds you? Ambitiously creating new ideas and things? Then HardwareHack "Rethinking Hardware" is the place for you - new, innovative and full of passionate makers & ambitious ideas!

Everyone in the hardware industry, from students to experienced engineers, is invited to take advantage of a unique opportunity to prototype breakthrough electronic solutions together with expert practitioners.

HardwareHack "Rethinking Hardware" is a 3-day makeathon that will help redefine how and why we use electronics & rapid prototyping. Focusing on innovative solutions in the hardware world, Bridgio Tech Accelerator, VILNIUS TECH "LinkMenų fabrikas" with the support of Promwad electronics design house will create an environment where participants can work hands-on with innovative ideas and transform them into real projects.

Join us from 9 to 11 December at VILNIUS TECH Creativity and Innovation Center "LinkMenų fabrikas".
The hackathon prize pool is worth 5000 EUR.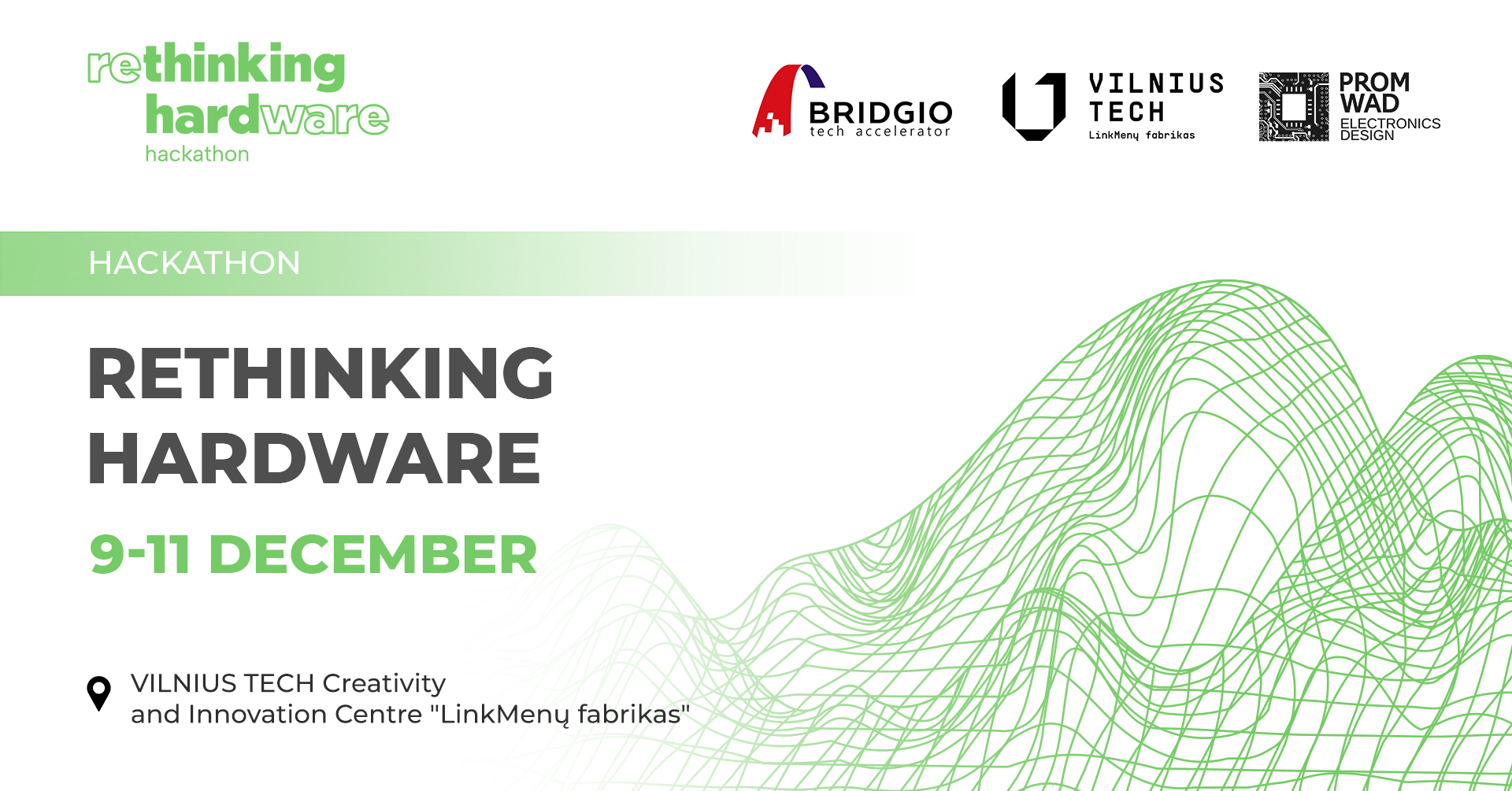 Page administrators:
Kristina Lazickienė
Kristina Lazickienė