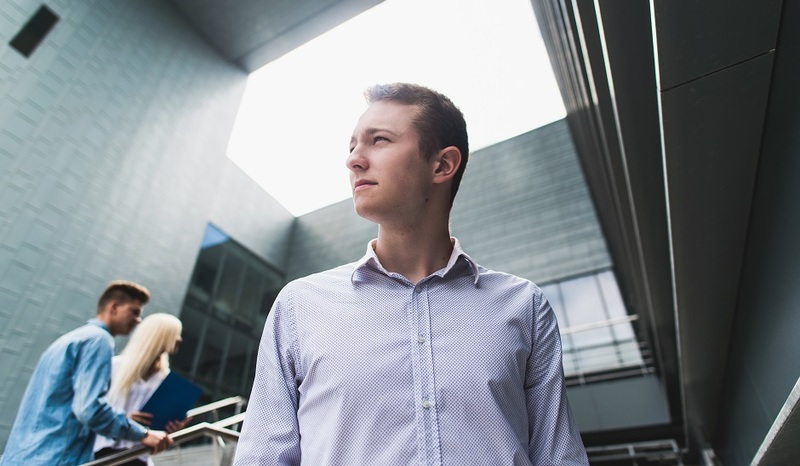 2022-10-18
Aspiring to work in the Fintech industry? VILNIUS TECH has you covered!
The
Fintech industry
has seen a
meteoric rise
in investments, new companies, and innovative products over the past ten years – and the situation in
Lithuania
is no exception. If you're a student who is aiming for a
Bachelor or a Master's Degree
in the field, you might know that
VILNIUS TECH, in Lithuania,
is at the forefront of providing job-ready graduates in the industry.
Indeed, in Lithuania the growth in the number of companies (both licensed entities and companies that develop IT solutions) is complemented by a growth in revenue and employees across the sector, with the
most in-demand roles
being in the fields of Product Management (IT), Software engineering, UI and UX design/ development, DevOps, Information security and Business analysis.
By the end of 2021, there were
over 260 fintech companies
and counting in Lithuania and one of the main reasons for the boom is that
the country is fourth in the EU
for young specialists (aged 18-34) joining the ICT sector.
The capital, Vilnius, is also home to Europe's largest fintech hub – which means there are plenty of opportunities for students and graduates like you, who are looking for work opportunities in the field after their studies!
At VILNIUS TECH, the highest-rated technical University in Lithuania, you will be met with programmes to prepare you for a blooming career in this rapidly growing field. The
Bachelor degrees
include:
Financial Engineering
Information and Communication Technologies (ICT)
Information Systems Engineering
Information Technologies
On the other hand, if you're a Master's student, you will be able to choose between the
Master of Science Degrees
in:
Information and Information Technologies Security
Information Systems Software Engineering
Financial Engineering (FinTech) – with the option of taking your studies even further with the PhD in Informatics Engineering
Did you know that over 85% of ICT specialists in Lithuania hold a tertiary degree, making Lithuania's ICT workforce the most highly educated in the EU?
If you want to be part of the Fintech revolution, do not panic:
VILNIUS TECH just opened its international intake for September 2023
this month (October 2022). You can apply until July 2023, but better hurry – there are scholarships and tuition free spots waiting to be paired with the best applicants!
Page administrators:
Kristina Lazickienė
Kristina Lazickienė