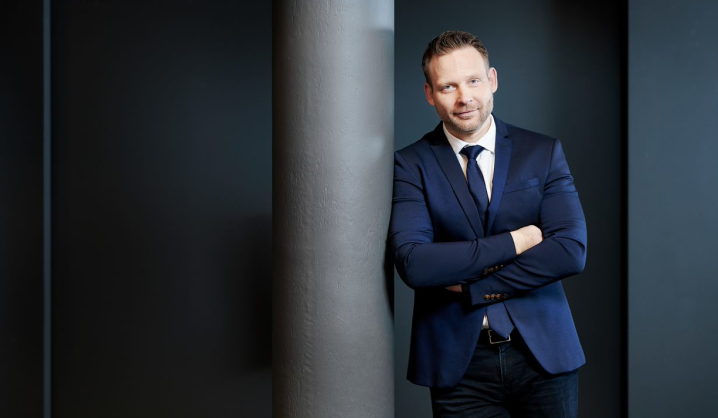 2021-09-22
Extraordinary opportunity - open lecture by Accenture Baltics representative K. Banga
On September 28 (Tuesday) 13:45-15:00
we are inviting you to join an open distance lecture "Technology Vision 2021: Leaders wanted. Experts at Change at a Moment of Truth", given by Kristaps Banga, Innovation & Growth Lead at Accenture Baltics.
The lecture will take place remotely via the MS Teams platform. It is open to the community of Vilnius Gediminas Technical University (VILNIUS TECH) and all other interested parties.
About the lecturer:
Kristaps Banga holds responsibility for Accenture innovations in Baltics. He is Accenture Innovation Lead and Riga Liquid Studio Lead. Kristaps has more than 20 years of experience in business, innovations and corporate communications, branding and marketing. He is a technology evangelist. Before joining Accenture, he worked in different corporate innovator roles in business and startup field. He is open minded creative personality with very strong hands-on business thinking.
About the lecture:
According to the Accenture Technology Vision 2021, technology was a lifeline during the global pandemic – enabling new ways of working and doing business, creating new interactions and experiences, and improving health and safety. Technology forever changed expectations and behaviors and created entirely new realities across every industry.
The Technology Vision identifies five key trends that companies will need to address over next three years to accelerate and master change in all parts of the business:
• Stack Strategically: Architecting a Better Future – A new era of industry competition is dawning – one where companies compete on their IT systems architecture.
• Mirrored World: The Power of Massive, Intelligent, Digital Twins – Leaders are building intelligent digital twins to create living models of factories, supply chains, product lifecycles, and more.
• I, Technologist: The Democratization of Technology – Powerful capabilities are now available to people across business functions, adding a grassroots layer to enterprises' innovation strategies.
• Anywhere, Everywhere: Bring Your Own Environment – The single biggest workforce shift in living memory has positioned businesses to expand the boundaries of the enterprise.
• From Me to We: A Multiparty System's Path Through Chaos – The demand for contact tracing, frictionless payments, and new ways of building trust brought into sharp focus what had been left undone with enterprises' existing ecosystems.
About Accenture:
Accenture is a leading global professional services company, providing a broad range of services and solutions in strategy, consulting, digital, technology and operations. Combining unmatched experience and specialized skills across more than 40 industries and all business functions, Accenture works at the intersection of business and technology to help clients improve their performance and create sustainable value for their stakeholders. With 537,000 people serving clients in more than 120 countries, Accenture drives innovation to improve the way the world works and lives.
Link to the lecture:
Page administrators:
Kristina Lazickienė
Gabrielė Petrošiūtė
Kristina Lazickienė
Augustė Jablonskytė
Darius Tarasevičius
Agnė Augustinaitė