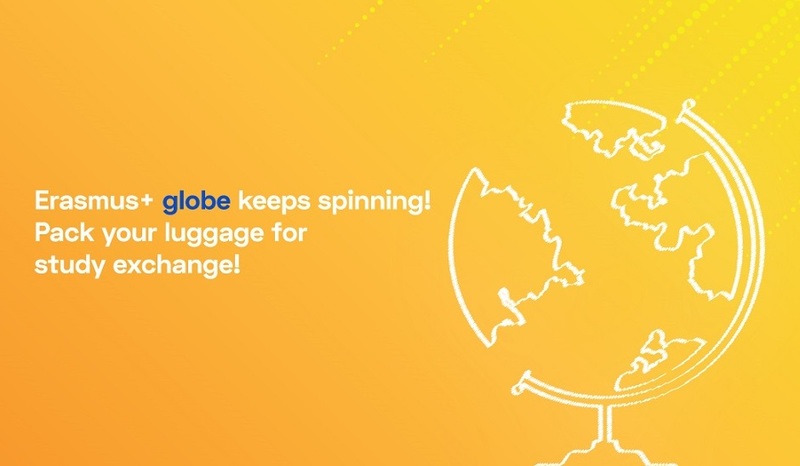 2022-09-06
Take advantage of the Erasmus+ opportunities
Erasmus+ globe keeps spinning! Pack your luggage for study exchange!
Vilnius Gediminas Technical University (VILNIUS TECH) offers to apply for Erasmus+ studies in the European Union (EU) as well as in non-EU countries for the spring semester.
Select up to 3 receiving institutions from the partner list for the Erasmus+ study exchange period. Submit your application at mano.vilniustech.lt.
The deadline for application is until the 3rd of October.
See the full list of partner universities in the EU countries
here
.
See the full list of partner universities in non-EU countries
here
.
The students applying for exchange studies at the EU universities will have an interview with their faculty members. The candidates for studies at the universities in non-EU countries will be interviewed by VILNIUS TECH Commission organized by International Relations Office.
More information about Erasmus+ study and internship opportunities can be found on the
website
.
If you need inspiration, find some success stories of your colleagues
here
.
Follow us on
social media
and keep up to date with international news and possibilities.
Do you have any questions? Let's meet at International Relations Office in campus for a consultation (Saulėtekio al. 11, Central (glass) building, room C12 at the ground floor). Online consultations can also be arranged via email
crypt:b3V0Z29pbmdAdmlsbml1c3RlY2gubHQ=:xx
.
On the 20th of September we invite all VILNIUS TECH students to the Students' International Day event. More information coming soon!
Page administrators:
Kristina Lazickienė
Kristina Lazickienė
Darius Tarasevičius