Home
About University
News
The "Creator's Festival", traditional opening of new academic year, attracted about 3,000 participants this year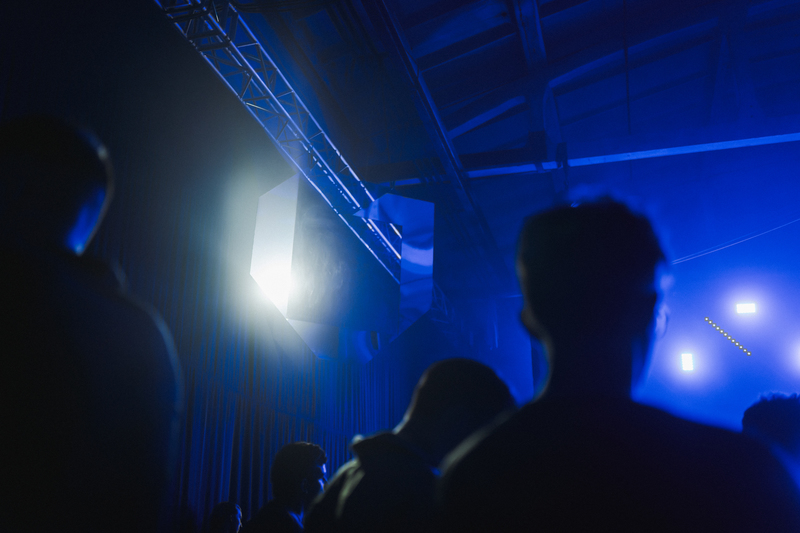 2023-09-05
The "Creator's Festival", traditional opening of new academic year, attracted about 3,000 participants this year
The festival took place on September 4th, Monday, at Vilnius Gedimino Technical University (VILNIUS TECH) "LinkMenų fabrikas." Here, a large group of future creators gathered: newly joined and existing students as well as the entire VILNIUS TECH community. Festival guests enjoyed various activities: there was a demonstration by the VILNIUS TECH Tourist Club, "Vilnius Sveikiau" intellectual game, body art, and a photobooth. Food, drinks and relaxation zones were also available.
The musical part of the evening began with performances by VILNIUS TECH students: Augustė Ižganaitytė presented aerial acrobatics, Neila and Ema Lavrenovaitė enchanted with dance moves, and Kamilė Jankevičiūtė with Laura Pažusytė continued programme with their songs. The highlight of the festival was the performances by well-known national artists. On stage, the concerts were held by the beloved younger generation group "jautì," the legendary group "Rondo," and singer GJan. VILNIUS TECH Rector Prof. Romualdas Kliukas also welcomed the community of university: "Congratulations to all the creators on a new beginning. The beginning of science, challenges, and breathtaking discoveries. I want to wish you one thing – be curious and bold and continue learning every day because these are qualities that must be nurtured beyond the university."
Dalius Stankevičius, Director of Public Communications Department at VILNIUS TECH, is delighted with the successful event, "VILNIUS TECH has always been characterized by creativity, so I am pleased that for the second year in a row, we have organized a festival that has attracted a larger group of future creators. The location where the festival took place is an integral part of our university, as it is the origins of thousands of brilliant ideas that resonate not only in Lithuania but also on a global scale."
The festival was supported by "Vilnius 700" and "FL Technics," as well as the long-term university partner "Tele2".
You can check the captured moments of the festival
here
.
(
Photos by Simas Bernotas and Aleksas Jaunius
)
Page administrators:
Kristina Lazickienė
Kristina Lazickienė