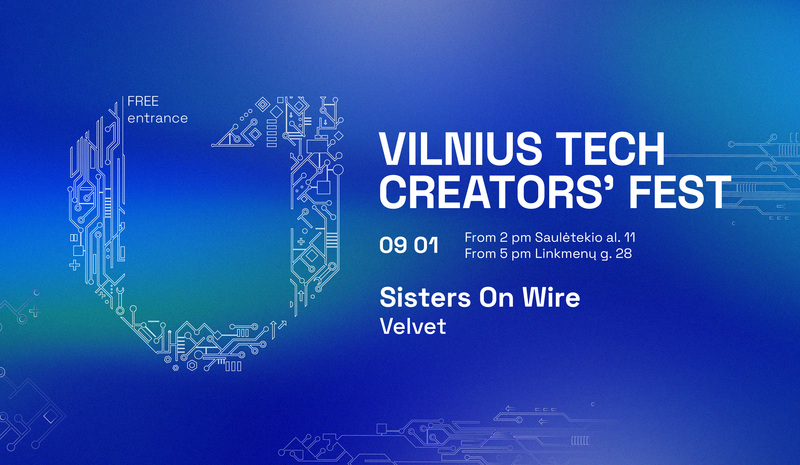 2022-08-31
The Festival of Creators will take place in VILNIUS TECH 
The community and students of Vilnius Gediminas technical university (VILNIUS TECH) are invited to celebrate the 1st of September differently by joining the VILNIUS TECH Festival of Creators. The celebration is dedicated not only to mark the beginning of a new academic year but also to greet new students!
The official part of the celebration commences at 2pm at the Main Building of VILNIUS TECH, in Sauletekis. During this part he Rector of the University as well as the deans of the faculties and Minister of Economy and Innovation Ausrine Armonaite will be giving welcome speeches, art groups will perform their pieces, there will be student matriculation, etc.
In the evening, the action will be moved to the creativity and innovation Centre "LinkMenų fabrikas", which will transform into a space of immersive entertainment and technology. The guests of the event will have a unique opportunity to wander through the makers' houses and visit various workshops.
"LinkMenu Fabrikas" will provide entertainment, relaxation and refreshment areas. There will be plenty of good music – the students of VILNIUS TECH Gabija Lukrecija Petrauskaite and Akvile Urbonaviciute as well as the renowned bands "Velvet" and "Sisters on Wire" will be performing!
More information can be found
here.
Page administrators:
Kristina Lazickienė
Kristina Lazickienė
Darius Tarasevičius