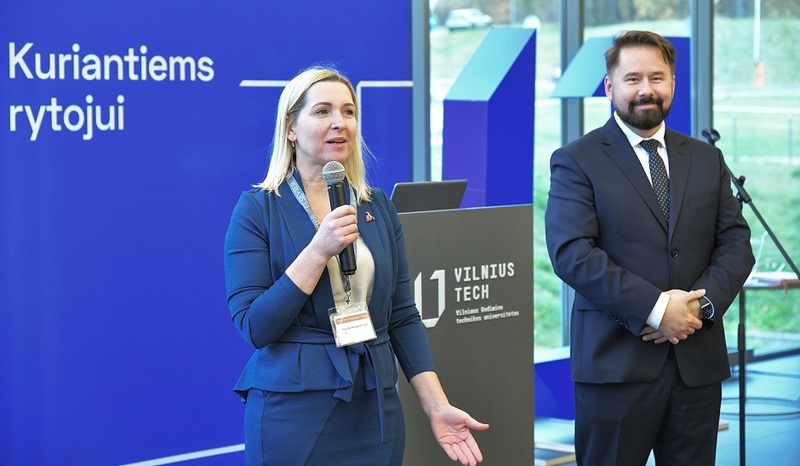 2022-10-19
VILNIUS TECH hosted a special event "Towards future research impact in Lithuania"
On October 18, Vilnius Gediminas technical university (VILNIUS TECH) hosted a special event,
Towards Future Research Impact in Lithuania
, which brought together members of the Lithuanian Research Library Consortium (LMBA) to assess two decades of Lithuania's research and chart a course for its continued impact. The special event featuring Research Excellence Awards marked the Year of Lithuanian Universities along with the Twentieth Anniversary of the LMBA.
Findings from a signature report prepared by Elsevier,
A research landscape assessment of Lithuania
, were presented to attendees as a lead-in to a discussion on the strategic aspects of research evaluation in Lithuania.
LMBA has been instrumental in its contributions in advancing the research ecosystem in Lithuania over the past two decades. Through its advocacy for research quality, LMBA sought and secured subscriptions to high-quality research services and tools, ensuring Lithuania's academic research community benefited from superior access to scholarly content.
President of the LMBA Ingrida Kasperaitienė stated, "Often, in our daily activities, we do not recognize the great meaning of the work we do. And only when we stop for a minute, only when we gather, when we look at what we have created in the perspective of time, do we realize that our work created a change that our daily work and cooperation brought benefits to society and created significant added value: for an ordinary student, researcher, academic institution. LMBA is proud of the work it has done during its twenty years of operation and thanks everyone for the cooperation and joint activities. I firmly believe that this special meeting, "Towards Future Research Impact in Lithuania," which has brought together a large group of experts from the Lithuanian academic community, will inspire us for further active cooperation to expand the results of Lithuanian scientific research and contribute to the development of open science."
"It is clear that efforts by the Consortium to increase the availability of high-level content for researchers across Lithuania have been very effective. As a trusted partner to LMBA, Elsevier is very proud to be part of this story. I appreciate the high commitment of LMBA Leaders and look forward for next 20 years of successful collaboration," stated Tomasz Psonka, Regional Director for Poland & the Baltic Countries.
Full list of the Research Excellence Award recipients and more information about the event can be found
here
.
Page administrators:
Kristina Lazickienė
Kristina Lazickienė