Landscape Architecture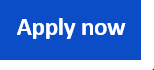 Entrance test for the programme is scheduled on 19th of April at 10 a.m. (GTM +3), 6th of June at 10 a.m. (GMT +3), 13th of July at 10 a.m. (GMT +3). Students must register for the test on the selected date (please click on desired date for registration).
Overview
Degree
Bachelor of Arts in Landscape Architecture
Length, structure
3 years (6 semesters), internship included in the programme. Graduation is finalized with the defence of the final project
Detailed curricula
Tuition fee for non EU citizens
4980 EUR per year
For EU citizens same prices as for local students apply, for details click here.
Start
1st of September
Special requirements
Entrance test
Portfolio
Main subjects
Landscape architecture basics; space making in landscape architecture; landscape planning and design; infrastructure object's landscape; cultural landscape; landscape architecture workshop; professional practice; final project.
HOW TO GET INTO THE PROGRAMME?
For getting onto the Landscape Architecture programme, entrance test is required (
example
). Foreign students can take the test online on an assigned time. Vice Dean of the Faculty of Architecture and the Programme Coordinator will review the test. Test duration is 4 hours; it consist of two tasks as follows.
First task is architectural composition. The aim of the task is to prepare presentation of proposed design of the architectural object and its environment. Single A3 sheet of paper is used for presentation of the project. The project should include the plan, front and side views of the object as well as perspective view of the object rendered in natural environment. Additional views or details are allowed, if necessary. The test is executed in free hand technique using graphite pencil. Second task is free hand drawing task of proposed construction (two or three elements). A3 size paper sheet and graphite pencil use only.
WHAT WILL YOU LEARN?
To create independently landscape architecture projects meeting aesthetical and technical requirements;
To create landscape plans for regenerating natural processes and meeting the needs of local communities;
To research on complicated multidimensional landscape problems related to landscape ecology and sustainable development of economies for modern society;
To design new and refurbish existing parks and gardens, urban open spaces, cultural landscape and landscape of infrastructure objects;
To manage projects of different complexity in interdisciplinary teams and enterprises.
WHERE CAN YOU DO AN INTERNSHIP?
Students will join private design offices and municipal departments for two months to develop practical planning and design skills. During the internship, students strengthen their ability to use theoretical knowledge in solving practical problems of landscape development. By playing different roles in design offices, students acquire practical skills of organising and managing the work of design team and the whole office, dealing with clients, making agreements and other practice-related skills. Students learn how to practice the profession in the framework of legal, ethical and professional requirements and standards.
EXCHANGE PERIOD ABROAD?
Yes, of course! Students may study abroad in the following Universities:
Aalto university (Finland); Van Hall Larenstein university of Applied Sciences (The Netherlands); Szent Istvan University (Budapest, Hungary); Krakow Technical University; Krakow University of Agriculture (Poland); Estonian University of Life Sciences (Tartu, Estonia); Evora University (Portugal), Technical University Wien (Austria), Latvia University of Life Sciences and Technologies (Jelgava, Latvia).
Faculty of Architecture has ERASMUS international study exchange programme. We have mobility agreements with eight higher education institutions in the EU countries. VILNIUS TECH students of have a perfect opportunity to study landscape architecture for one semester or more in the universities of Estonia, Finland, Poland, Hungary, the Netherlands, Portugal and Latvia.
CUSTOMIZE YOUR EXPERIENCE
You will have plenty of opportunities to apply and diversity your skills through graduate projects, internships, career programmes, clubs and societies.
WHAT ARE THE STUDY PROGRAMME OUTCOMES?
Goal of the programme is:
To develop a professional landscape architect who understands the changing aesthetic, ecological and socio-economic needs and environmental challenges of modern society.
Results of the programme are:
Knowledge
Knows, holistically understands and understands the nature and idiosyncrasies of the landscape and the forces acting on it in time and space (ECLAS 2);
Knows and understands landscape planning, design and the essence of environmental awareness (ECLAS 1);
Research skills
Ability to investigate complex phenomena of changing landscape, to develop scenarios of its development and to predict their consequences, to apply research methods corresponding to the essence of landscape planning, design and management (ECLAS 3-5);
Special skills
Able to make sustainable choices and appropriate use of a variety of materials, greenery and other resources in landscape architecture projects (ECLAS 10-11);
Ability to plan the implementation of simple landscape architecture projects and to predict landscape development and maintenance processes through creative use of IKT (ECLAS 12-13);
Able to produce landscape architecture projects for urban open spaces, parks and gardens, cultural landscapes and infrastructures based on research, in the context of legal, ethical and other norms (ECLAS 6-9);
Social skills
For the analysed phenomena able to deal with the organization of a design team work thinking integrally modern methods to execute different participatory planning activities with the public (ECLAS 1-12, 1-13);
Able to accept criticism and learn from mistakes, to think spatially in time, to work ethically with professionals from other disciplines in local and international cultures (ECLAS 1-6);
Personal skills
Ability to put knowledge into practice, develop new ideas, and continually learn in a changing socio-economic and multicultural environment;
Able to achieve creative success and quality through self-employment, ethical and responsible planning of his or her own and a team's economic activities in managing landscape architecture projects.
WHAT ARE MY CAREER OPPORTUNITIES AFTER GRADUATION?
Landscape architects work in specialized companies that are mainly engaged in landscape architecture projects or in universal planning, building and site management projects.
Page administrators:
Karolina Kalinauskaitė
Dovilė Jodenytė
Kristina Lazickienė