Building Energy Engineering

Overview
Degree
Master of Engineering Sciences in Energy Engineering
Length, structure
2 years (4 semesters) graduation is finalized with the defense of Final project
Detailed curricula
Tuition fee for non EU citizens
5410 EUR per year
For EU citizens same prices as for local students apply, for details click here.
Start
1st of September
Entry Requirements
To this programme applicants are accepted from the fields of: Energy, Energy Engineering, Water Engineering, Environmental Engineering, Building Engineering, Construction Engineering, Construction Technology, Mechanical Engineering, (land) Transport Engineering
WHAT IS THE PURPOSE OF THIS STUDY PROGRAMME?
Energy systems in buildings are by far one of the largest energy consumers, and the production of energy for them is the most polluting and significant in terms of climate change. This is why energy engineering is still one of the fastest growing activities in the world.
The design of such systems requires comprehensive engineering knowledge, so the purpose of the Master's study programme Buildings Energy Engineering is to train specialists who are able to critically analyze, model and integrate the building's energy systems and processes into them.
Such specialists are able to apply innovative technologies and smart solutions for evaluation, design, installation, usage, management and maintenance of the building's smart energy systems.
The Building Energy Engineering program covers many areas – from building, modeling of energy systems, thermodynamic and life-cycle analysis to renewable energy systems, process integration and management of energy demand.

WHAT WILL STUDENTS LEARN?
Assess the need for research into energy engineering, plan studies, choose the most appropriate methods, means of performance, investigate and evaluate the result using information technology;
Analyze and forecast energy processes, characteristics of installations and systems, and perform calculations of their most important parameters;
Assess consumers' energy demand, analyse energy supply opportunities and plan the adaptation and development of energy systems;
Define, analyze, model and improve processes in buildings' energy systems.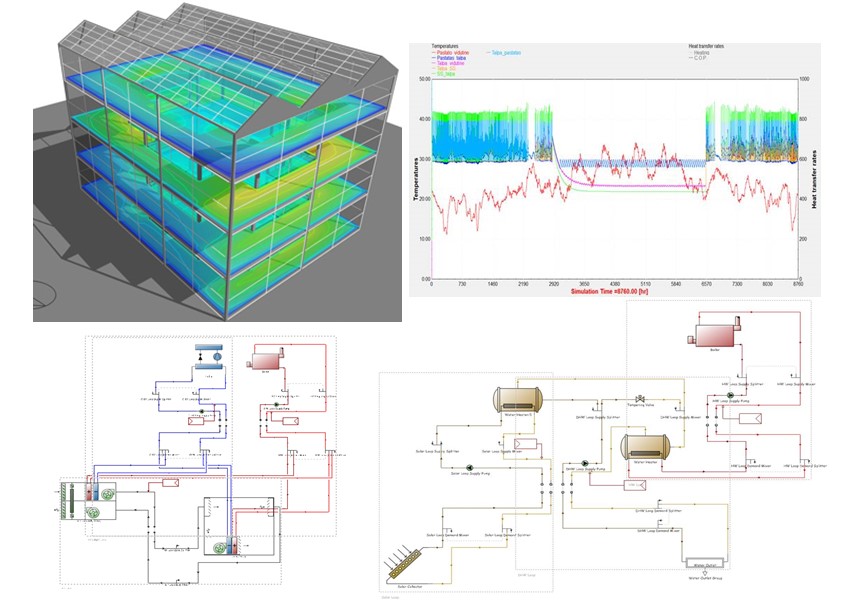 Follow us on social media to get the latest news and events:


Exchange Period Abroad
Students who are willing to study in foreign universities, have an opportunity to study abroad for one or two semesters in the following countries: Sweden, Finland, Germany, Austria, Denmark, Greece, South Korea, USA, etc.
CUSTOMIZE YOUR EXPERIENCE
You will have plenty of opportunities to apply and diversity your skills through graduate projects, internships, career programmes, clubs and societies.
WHAT ABOUT CAREER OPPORTUNITIES AFTER MASTER'S DEGREE STUDIES?
After completing a Master's studies of Building Energy Engineering, more opportunities are available:
Work in building energy systems planning, design, consultancy, usage and maintenance companies;
Work in higher education, research and development, state and municipal institutions;
Study for a PhD in Technology Sciences (Mechanical and Civil Engineering).
Page administrators:
Karolina Kalinauskaitė
Dovilė Jodenytė
Kristina Lazickienė