Business Leadership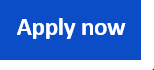 One and a half year long (3 semesters) master's degree programme in Engineering Economics and Management with specialization in Business Leadership. Programme is taught in study cycles, when student study only one subject at a time.
Degree

Master

of Business Management

Length, structure

1,5 years (3 semesters) graduation is finalized with the defense of Final project

Tuition fee for non EU citizens

4295 EUR per year

Start
1st of September
Entry Requirements
To this programme applicants are accepted from all fields of studies without special background in Business or Management.
What is the purpose of this study programme?
To train Master's degree holders in management, who are able to creatively apply a novel knowledge of engineering economics and management thus seeking to effectively manage economical and managerial processes in the changing environment, to create value for consumers and to be ready for implementation of scientific research and self-improvement throughout lifelong learning.
What will students learn?
To know contemporary management and leadership theories; the ability to apply them to innovative business decisions and implement it by mobilizing groups adapting to fast-changing conditions of the global environment
The ability to apply knowledge of modern entrepreneurship, learning organization and leadership in the context of sustainable development creating conditions for employees to reveal initiative and creativeness; the ability to prepare innovative business decisions and implement them while competing with the exceptional potential of the leader.
The ability to plan and execute applied research on business reasoning, development, and organisation integrating modern management theories and main professional skills by choosing the most suitable leadership model in the dynamic, uncertain business environment
The ability to convey scientifically based knowledge to business experts, and similar, systematically transmit evaluation results, while having critically and complexly assessed the quality of economic and business management results using the principles of professional ethics; the ability to formulate and submit socially responsible offers
Exchange Period Abroad
In studies related to business, management and finance it is crucial to have an international experience. Faculty of Business Management offers excellent opportunities for all students wishing to study at a foreign partner universities. Currently, the faculty have more than 120 contracts with Universities in 23 European countries, bilateral agreements with American, Asian universities, which include more than 150 seats for exchange students every year.
List of main international partners.
CUSTOMIZE YOUR EXPERIENCE
You will have plenty of opportunities to apply and diversity your skills through graduate projects, internships, career programmes, clubs and societies.
What about career opportunities after Master's studies?
Master can successfully work in national and international organisations as various profile management and development specialist, is able to carry out and apply independently scientific and applied researches, to form and make accurate management decisions in private and public sector organisations. Master can continue to study Doctoral degrees in management or economics.
Page administrators:
Karolina Kalinauskaitė
Dovilė Jodenytė
Kristina Lazickienė