Business Management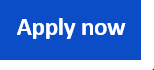 One and a half year long (3 semesters) master's degree programme. Programme is taught in study cycles, when student study only one subject at a time.
Degree

Master

of Business Management

Length, structure

1,5 years (3 semesters) graduation is finalized with the defense of Final project

Tuition fee for non EU citizens

4510 EUR per year

Specializations
International Business, Corporate Financial Management
Start
1st of September
Entry Requirements
To this programme applicants are accepted from the fields of: Business, Management, Social sciences, Economics
What is the purpose of this study programme?
The goal is to cultivate highly skilled business professionals capable of applying a sophisticated understanding of economics and management. These individuals should be adept at forming, assessing, and implementing effective business management decisions, drawing upon scientific reasoning, especially in uncertain conditions. Such specialists are well-versed in contemporary business practices, including the design, organization, coordination, and implementation standards. They possess the ability to evaluate an organization's status and development prospects through the modeling of various business management scenarios. Additionally, these professionals are adept at employing systematic and critical thinking to devise development-oriented strategies that anticipate the economic and social impact of activities in areas such as innovation and technological progress.
Follow us on social media to get the latest news and events:


What will students learn?
The Business Management program is intended to learn:

• to conduct national and global business effectively;
• to create and implement innovations;
• to conduct research and make management decisions based on it;
• to apply knowledge of organizations, innovation, information technology, finance, risk management.

Graduates of the International Business specialization will be able to:

• to work as managers, analysts and consultants in international business enterprises, international trade organizations;
• to manage international development units in public administration institutions, where international relations competencies are a factor of strategic development;
• to carry out research in the field of international business management and to make management decisions on the basis thereof;
• to carry out the activities of designing and disseminating international economic relations;
• to develop and implement international business management systems;
• to organize international trade;
• to make innovative decisions in international business, assessing the possible consequences of social and ethical activities;
• to apply international marketing concepts in a multicultural context.

Graduates of the Corporate Finance Management specialization will be able:

• to work as financial and investment management analysts and consultants;
• to manage finance, investment and risk management departments in business enterprises and public administration institutions;
• to integrate financial value creation and risk management;
• to make comprehensive assessment of investment management strategies;
• to solve the problems of business entities development and project management;
• manage the risk of investment projects under conditions of uncertainty.

Exchange Period Abroad
In studies related to business, management and finance it is crucial to have an international experience. Faculty of Business Management offers excellent opportunities for all students wishing to study at a foreign partner universities. Currently, the faculty has more than 191 contracts with Universities in 38 European countries, bilateral agreements with American, Asian universities, which include more than 150 seats for exchange students every year.
List of main international partners.
CUSTOMIZE YOUR EXPERIENCE
You will have plenty of opportunities to apply and diversity your skills through graduate projects, internships, career programmes, clubs and societies.
What about career opportunities after Master's studies?
Master can work in international and national organizations as business management and development specialist, is able to carry out and apply independently scientific and applied researches, to form and make valid decisions in the fields of electronic media, marketing, business finance, organizational management, social and international business.
Student testimonials
Adil Umar

Master of Business Administration from Dubai, UAE

As business pathways shift, change or upgrade is necessary. Regardless of your stage in your career. Having bachelor's degree in electronic engineering and having work experience as technical support manager, I decided to study Masters abroad to polish my professional skills. Choosing Master's degree programme in Business Management studies at VGTU was the best decision I made for myself and my career, the MBM program helped me to increase knowledge, confidence and overcoming my fears that always held me back.
It was a challenging job, which I did with the guidance of VGTU's professors and by using exceptional facilities provided by university. Professors give me unfathomable know-how of international business, international business environment, international management, science and technology phenomena and a deeper personal development that will carry me through lifelong success.
I highly recommend Business Management studies in VGTU to everyone who have passion in international business, financial engineering or investment management. This course will help you to pursue career in organizations as business management expert and business development specialist with tremendous scientific and technical knowledge.
"Regrets are born of paths never taken"
Evghenii Panin

Master in Business Management from Moldova

Quality education is the thing which distinguishes a smart man from all the others. Today it is one of the important keys on the way to a successful career and personal life. In my opinion, VGTU is one of the universities, which has the quality education: well organized team of professors, good teaching material, cooperation with famous companies and other advantages.
Of course, a student social life is not the only continuing study process. The ESN VGTU student organization arranges trips to different countries, creative meetings and other useful events, which helps to diversify a student life.
Personally, I liked the study programme of international business management, which allowed me to get not only the necessary knowledge, but also to make the acquaintance with people from different countries, to share the inestimable experience with them.
Nobody can make you to become a great man, but if you aim at getting new knowledge, then VGTU is the university, which will make your dreams a reality on the way to new knowledge.

Tinatin Tarashvili

Master in Business Management from Georgia

Coming from a different country, the University and its staff made the transition smooth for me. VGTU provides great mentorship for newly coming International Students, which is really huge help, especially if you are visiting Vilnius first time and coming from quite far.
My experience here has been incredible, and I have met friends for life.
Life in VGTU is nice and peaceful. The people and the professors always help you when you need something.
My degree will definitely help me attain my future goals. I am a full time Master of Business Student here, my different cultural and business background will enable me to bring unique, informed approach toward international business environment.
Natalja Skuratovič

Master in Business Management from The Netherlands

After having experienced many pleasures and freedoms that professional life brings about, it was not an easy decision for me to return to the reality of becoming a student once again.
Having said that, enrolling into a Master's degree program in International Business Management at the VGTU proved to be an utterly rewarding experience for me. First of all, studying in a multi-cultural environment nowadays means plenty of opportunities. You get to meet interesting people - students as well as professors - from all over the world thanks to the various exchange programs in which VGTU takes part and better yourself in the theoretical material, the practical value of which you have learnt to appreciate while working.
Nobody pushes you to study, you do it yourself and for yourself with utmost motivation because the results of your studies are tangible, they are meant to benefit you and to further your career in the field of your choosing.
Without any doubt as the saying goes, the secret of getting ahead is getting started.
So, don't waste time, just do.
Do it your way at the VGTU.
Sushma Choudhary

Master in Business Management from India

The Master's Programme in Business Management enables me to obtain a well-found education. Studying at VGTU brings an added value to my professional life. The courses are very interesting and the professors are highly qualified. The quality of the professors gives it a high academic level with their strong business experience and abilities. The small size of the classes allows the use of better learning methods.
I also like that our lecturers use real-life examples in their teaching. I love the environment here. I've met so many nice people here. This experience is changing my view about many things.
"VGTU provides you with the keys to success!"

Page administrators:
Karolina Kalinauskaitė
Dovilė Jodenytė
Kristina Lazickienė