Communication of Creative Society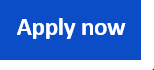 One and a half year long (3 semesters) master's degree programme.
Hybrid learning
approach is applied in this study programme.
Hybrid learning
is an educational model where some students attend class in-person, while others join the class virtually from home.
Degree

Master

of Social Sciences

Length, structure

1,5 years (3 semesters) graduation is finalized with the defense of Final project

Tuition fee for non EU citizens

4295 EUR per year

For EU citizens same prices as for local students apply, for details click

here

.

Start
1st of September
Entry Qualifications
To this programme applicants are accepted from fields of: Social Sciences, Business and Public Administration, Education Sciences, Law, Humanities, Arts.
What is the purpose of this study programme?
The Master's degree programme in Communication of Creative Society is aimed at training professionals capable of applying communication strategies, monitoring, researching, analysing and developing creative activity for the purpose of fostering creative society.
The studies provide knowledge about communication in creative society and teach managing creative projects and innovations.
The study programme is focused on expanding the education of the Bachelor of Social Sciences considering the aspects of culture and creativity and on enabling graduates to promote creativity in society.
Professionals in this field manage to form the environmental communication of creativity, offer and implement creative ideas or project activities.
The trained specialists systematize and study creativity, art and innovation as well as the impact of these three phenomena on the development of society.
What will students learn?
The Master's degree programme in Communication of Creative Society is designed:
• to manage communication processes in creative activity, analyse media and the process of creativity, examine the obtained results and apply knowledge of communication sciences for improving cultural communication;
• to study and analyse the types of creative activity and assess their impact on cultural and artistic expression;
• to produce creative and communication products or projects;
• to maintain the environmental communication of creativity and integrate knowledge of different fields by putting into practice creative ideas oriented towards the product of creative industries;
• to organize, develop and advance the creativity of society, comprehensively assess the situation, propose innovative solutions, substantiate and implement project concepts.


Exchange Period Abroad
In studies related to creativity, communication, advertising, marketing, public relations, multimedia, press, etc., it is crucial to have international experience. Faculty of Creative Industries offers excellent opportunities for all students wishing to study at foreign partner universities. Currently, the faculty has contracts with universities in European countries, bilateral agreements with American universities, which include many positions for exchange students every year.
CUSTOMIZE YOUR EXPERIENCE
You will have plenty of opportunities to apply and diversity your skills through graduate projects, internships, career programmes, clubs and societies.
What about career opportunities after Master's degree studies?
Career opportunities may include:
• work for the companies and networks of creative industries;
• work for cultural businesses;
• work for event, public relations, creative and advertising agencies;
• work for cultural economy, policy making and knowledge economy institutions and organizations;
• work for state and municipal institutions, services and programmes aimed at developing cultural and creative industries;
• studying a Doctoral degree programme.

Page administrators:
Karolina Kalinauskaitė
Dovilė Jodenytė
Kristina Lazickienė