Economics Engineering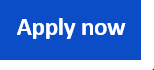 One and a half year long (3 semesters) master's degree programme. Programme is taught in study cycles, when student study only one subject at a time.
Degree

Master

of Social Sciences in Economics

Length, structure

1,5 years (3 semesters) graduation is finalized with the defense of Final thesis

Tuition fee for non EU citizens

4295 EUR per year

Specializations
Economic and Business Analytics; Finance Economics; Global Economics
Start
1st of September
Entry Qualifications
To this programme applicants are accepted from fields of: Finance, Economics, Social Sciences, Business Management
Why this study programme?
Economics Engineering studies are designed to prepare for a broad range of economic and management activities of today's globalized economics new demands and challenges. Students will aquire comprehensive knowledge in economics and risk engineering, will learn to solve various risk assessment and management-related problems.
Ranked among the world's TOP 251-300 universities in Economics and Econometrics by "QS World University Rankings by Subject 2023".
Internationally recognized degree.
Students are trained to work in the Industry 4 and Disruptive Innovation environment.
Small class size ensuring a focused learning environment and high degree of interaction.
Students learn collaboration through group work and real-world problem solving.
Students are trained to work in international companies, foreign capital companies, and foreign trade.
Students can participate in internships (during studies) and studies abroad in a partner university, according to the Erasmus+ program in a European country
Graduates can participate in an extra internship (after graduation) according to Erasmus+ program in a European country.
Opportunities for research.
Have access to the university libraries and to the extensive selection of electronic databases.
Graduates can continue studies in PhD programme in English.
What will students learn?
Extensive theoretical and practical knowledge of Behavioural Economics, Quantitative, and Expert Solution Methods.
Depending on the chosen specialisation, students will learn Global Economy, International Economics and Geopolitics, Comparative Analysis of Regional Economies; Business Finance for Executives, Management of Financial Investment, Financial Economics; Applied Economics, Operations Research with Data Visualization, and Engineering of Economic Solutions.
Students optionally can choose from Big Data Technologies, Social Economics, Contemporary Economies, Innovation Theory.
Knowledge and practical skills necessary to analyse and solve a range of economic and business-related data in an international environment.
Exchange Period Abroad
Faculty of Business Management offers excellent opportunities for all students wishing to study at a foreign partner universities. Currently, the faculty have more than 120 contracts with Universities in 23 European countries, bilateral agreements with American, Asian universities, which include more than 150 seats for exchange students every year.
CUSTOMIZE YOUR EXPERIENCE
You will have plenty of opportunities to apply and diversity your skills through graduate projects, internships, career programmes, clubs and societies.
What about career opportunities after Master's degree studies?
Master can work in managerial and executive positions in national, EU or international organizations with activities in financial and operational management. These professionals are demanded in the banking sector, investment advisory and management fields, as well as logistics, wholesale and large construction companies. Possibility to proceed to doctoral studies.
Page administrators:
Karolina Kalinauskaitė
Dovilė Jodenytė
Kristina Lazickienė