Financial Engineering (FinTech)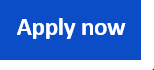 One and a half year long (3 semesters) master's degree programme. Programme is taught in study cycles, when student study only one subject at a time.
Degree

Master

of Business Management

Length, structure

1,5 years (3 semesters) graduation is finalized with the defense of Final project

Tuition fee for non EU citizens

4510 EUR per year

For EU citizens same prices as for local students apply, for details click

here

.

Specializations
Financial Technologies (FinTech)
Start
1st of September
Entry Qualifications
To this programme applicants are accepted from fields of: Finance, Economics, Social Sciences, Business Management
What is the purpose of this study programme?
The objective of the program is to train Master's degree holders in the field of Finance, enabling them to apply knowledge from both scientific and practical realms in financial engineering. Graduates are expected to possess the skills to formulate, evaluate, and independently make effective and scientifically grounded decisions in the utilization of financial technologies. This encompasses addressing challenges related to risk and uncertainty, evolving societal demands, and technological progress.
Follow us on social media to get the latest news and events:


What will students learn?
principles and methods of FinTech creation, use and regulations based on the results of fundamental and applied scientific researches
how to develop, apply and adapt an adequate for a specific situation means of FinTech for the solution of financial engineering problems in practice and doing a scientific research
FinTech Evolution and Regulation / Programming for FinTech / Financial Big Data Analytics
engineering thinking and project based work ability.
exclusive knowledge and abilities in the field of financial engineering by application software, databases, quantitative research methods.
special point on the time value of money and on the cognition and evaluation of financial risk under uncertainty when making financial management decisions.
Exchange Period Abroad
Faculty of Business Management offers excellent opportunities for all students wishing to study at a foreign partner universities. Currently, the faculty have more than 120 contracts with Universities in 23 European countries, bilateral agreements with American, Asian universities, which include more than 150 seats for exchange students every year.
CUSTOMIZE YOUR EXPERIENCE
You will have plenty of opportunities to apply and diversity your skills through graduate projects, internships, career programmes, clubs and societies.
What about career opportunities after Master's degree studies?
Master can be employed in:
• FinTech companies
• banks
• accountancy firms
• insurance companies
• investment banks
• other financial institutions
• public sector employers

or continue to study Doctoral degree in management or economics.

Page administrators:
Karolina Kalinauskaitė
Dovilė Jodenytė
Kristina Lazickienė