Industrial Engineering and Innovation Management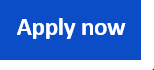 Graduates of 2 year Master's degree studies receive a Master of Engineering Sciences in Manufacturing Engineering.

The programme offers a double degree possibility with University of Palermo, Italy or Tallinn University of Technology, Estonia. Students spend first year of their studies in VILNIUS TECH and the second year in the other chosen university. After graduation, students receive both VILNIUS TECH and the other chosen university Master's degree diplomas. More information about the studies in University of Palermo here. More information about the studies in Tallinn University of Technology here.
overview
Degree

Master

of Engineering Sciences in Manufacturing Engineering

Length, structure

2 years (4 semesters) graduation is finalized with the defense of Final project

Tuition fee for non EU citizens

5410 EUR per year

For EU citizens same prices as for local students apply, for details click

here

.

Start
1st of September
Entry Qualification
To this programme applicants are accepted from the fields of: Mechanical Engineering, Industrial Engineering, Manufacturing Engineering, Transport Engineering, Civil Engineering, Land Transport Engineering.
What is the purpose of this study programme?
The objective is to instill in students a combined perspective of engineering and management essential for the successful creation and implementation of innovations. The program aims to enable students to conduct subsequent scientific research, the outcomes of which can be applied in the activities of industrial enterprises. It emphasizes the application of scientific methods, organization of research processes, teamwork, and the utilization of modern software, hardware, and information technologies.
Follow us on social media to get the latest news and events:


What will students learn?
Critical, constructive and creative thinking, to analyse and evaluate subjects on base of qualitative, quantitative indicators, to formulate conclusions and to solve engineering problems, argued, clear and right to convey scientific information.
To apply theoretical knowledge and research results for product creation and innovations implementation into production process.
Understanding how to identify and to analyse engineering and management problems, to propose innovative means for its solution.
Understanding how to integrate engineering and management knowledge, to achieve expected objective.
Exchange Period Abroad?
According to various international cooperation and exchange programs there is an opportunity to study in Germany, Austria, Finland, Greece, Portugal, South Korea, Taiwan, Poland, Ukraine, Belarus and many other countries around the world for one or two semesters.
CUSTOMIZE YOUR EXPERIENCE
You will have plenty of opportunities to apply and diversity your skills through graduate projects, internships, career programmes, clubs and societies.
What about career opportunities after Master's degree studies?
Persons with the Master of Manufacturing Engineering and Management qualification degree are able to manage the production company, to create and to implement process or product innovations in the industrial enterprises, to develop and manage innovative business, to fulfil scientific research. After the graduation it is possible to further studies in doctoral programmes.
Student testimonials
Ananyo Chakravorty

from India

I believe that international experience is a valuable asset. The interaction with different cultures, changing lifestyle and of course travelling is exciting and I made a wise decision by choosing VGTU to pursue my master's studies in the field of Industrial Engineering and Innovation management. I came here with some doubts regarding accommodation, people and culture, but I sincerely appreciate the International Studies centre for providing such clear guidance and instructions which made it very easy for me to adjust in the new environment. I was glad to know that the VGTU provide accommodation to all international student and I am very much satisfied with facilities. The course module is very contemporary and prepares you well for the industries with high emphasis on both theoretical and practical knowledge.
24/7 availability of library services and high speed internet provides ideal study environment. Apart from studies there are several activity groups in VGTU to participate and grow socially. The staff members and Professors are very humble and friendly and are always available to guide.
Lithuania as a country has a great history. People here have a great respect for their culture and traditions. There are various fascinating places here which testify its historical importance. Lithuanians are very social I was very easily mixed in the local society. English is progressively becoming a comfortable language that makes it much easier for international people to connect with locals both at social and professional levels.
Well I would acknowledge that if success is what you are aiming then Lithuania is the right place to get the head start.
Page administrators:
Karolina Kalinauskaitė
Dovilė Jodenytė
Kristina Lazickienė