Information and Information Technologies Security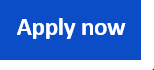 Graduates of 2 year Master's degree studies receive a Master of Informatics Sciences.

The programme offers a double degree possibility with National Sun YAT-sen University, Taiwan. Students spend first year of their studies in VILNIUS TECH and the second year in the Taiwan. After graduation, students receive both VILNIUS TECH and National Sun YAT-sen university Master's degree diplomas.
overview
Degree

Master

of Informatics Sciences

Length, structure

2 years (4 semesters) graduation is finalized with the defense of Final project

Tuition fee for non EU citizens

5157 EUR per year

For EU citizens same prices as for local students apply, for details click

here

.

Start
1st of September
Entry Qualifications
To this programme applicants are accepted from fields of: IT, Electronics, Communications, Computer Engineering, Software Engineering, Information Technologies, Telecommunications Engineering.
What is this study programme aim?
The program aims at preparing highly qualified information and information technology security specialists, by forming the systematic view on root causes of information security issues, their prevention, solving and compensation methods, providing students with the newest knowledge and abilities from the professional and scientific point of view on modern information security insurance methods and technologies, developing original and critical thinking, managerial, research and innovation skills.
What are the outcomes of this study programme?
Knowledge

• Knowledge of modern cyberthreats, vulnerabilities, risks and attack vectors, covering, but not limited to technological, physical security and social areas, ability to identify and neutralize them, minimize the consequences.
• Understanding of information and information technology security principles and concepts, covering, but not limited to technological, organizational, social and legal aspects, knowledge of modern information systems security mechanisms and ability to apply them, perception of secure information system design and development methods and ability to integrate information security mechanisms into information security systems and processes.

Ability to Perform Research

• Proficiency in defining perspective research areas, ability to perform literature analysis and cite the literature sources, to plan and to carry out the experiment in the defined problem area, to apply different analytical, modelling and experimental methods, to evaluate qualitative and quantitative information, to apply the experimental results for solving practical problems.
• Ability to perform analysis, logical reasoning, to formulate constructive, reasoned conclusions and recommendations, to understand and criticize ideas and results of other researchers, to prepare scientific research publications, to participate in a scientific discussion.

Special Skills

• Ability to integrate security mechanisms into software, information systems and processes, to apply cryptographic, secure programming and code security analysis, ethical hacking, cyberforensics, secure network and virtual infrastructure design methods, understanding of specific security aspects of different operating systems, DBMS and other information systems.
• Ability to evaluate the maturity of information systems and organisations from the security perspective, to apply risk management methods and requirements of information security standards and other regulating documents while organizing the business processes, ability to insure organization's compliance and certification processes according to the security standards requirements, to maintain information security management processes, integrate them with other business processes, projects, to insure business process continuity.

Social Skills

• Ability to work individually and in a team, to work with colleagues having different educational and professional background, to communicate orally and in writing, to submit proposals and effectively communicate with professionals from other areas.
• To express and defend the opinion, to respect other opinions.

Personal Skills

• Ability to think critically, independently and constructively, to implement innovative solutions and evaluate their consequences.
• Ability for self-improvement, forming and increasing the knowledge base, to plan the study process, labour and time, to seek the result.
Exchange Period Abroad?
According to various international cooperation and exchange programs there is an opportunity to study in Germany, Austria, Finland, Greece, Portugal, South Korea, Taiwan, Poland, Ukraine, Belarus and many other countries around the world for one or two semesters.
CUSTOMIZE YOUR EXPERIENCE
You will have plenty of opportunities to apply and diversity your skills through graduate projects, internships, career programmes, clubs and societies.
What about career opportunities after Master's degree studies?
Graduates can join PhD studies or will have the following carrier opportunities:

• Chief information security officer
• Information security auditor
• Penetration-tester
• Security analyst
• Cybercrimes investigator
• IT security project manager
• Security-oriented programmer
• Security-oriented information system architecture
• Security-specialized system administrator
Student testimonials
Ramil from Azerbaijan

Graduated from Information and Information Technologies Security programme

When I decided to choose a study program in Cyber Security, I checked a lot of master's programs throughout the world. My concern was choosing a university that gives practical and theoretical knowledge at the same time, as well as lower tuition fee was the priority. I found VGTU among the top universities in the world, I immediately decided that it can fulfil my expectations. After starting education, I have never regret choosing VGTU because besides the theoretical knowledge I gained a lot practical experience and this education was enough for finding a job in EU at one the of the biggest companies in the world. Personally, my studies taught me to always think independently and use the knowledge I have gained in my future professional career. VGTU teaches us that some of the most important things in life are knowledge, intellectual diversity, and freedom of the speech.

To sum up, I thank our lecturers and professors for putting in all the efforts to groom us and make us corporate professionals. It was a wonderful experience at VGTU.
Page administrators:
Karolina Kalinauskaitė
Dovilė Jodenytė
Kristina Lazickienė