Innovative Road and Bridge Engineering (joint degree with RTU)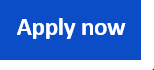 Graduates of 1,5 year (3 semesters) Master's degree studies receive a Master of Engineering Sciences in Civil Engineering.
It is a joint degree programme with Riga Technical University (RTU) students spend first semester in VILNIUS TECH, secont semester in RTU and third semester depends on their choice of supervisor in VILNIUS TECH or RTU. After graduation student receive both VILNIUS TECH and RTU Master's degree diplomas.
overview
Degree

Master

of Engineering Sciences in Civil Engineering

Length, structure

1,5 years (3 semesters) graduation is finalized with the defense of Final project

Tuition fee

4000 EUR per year

Start
1st of September
Entry Qualifications
To this programme applicants are accepted from the fields of: Civil Engineering, Building Engineering, Road Engineering
What is the purpose of this study programme?
To educate students who are able to apply the gained innovative road and bridge engineering science and practical knowledge for formulation, verification and independent making of effective engineering solutions, based on systematic, critical and constructive thinking/consideration and scientific argumentation, and having mastered scientific provisions of quantitative and qualitative cognition and interaction, and dependence of the provisions in question on different conditions. Moreover, the graduates are expected to be able to integrate and in a complex manner to employ road system management theories, innovative road and bridge design an technology engineering knowledge, which encompass the progress in construction, economics and other sciences and technologies.
Detailed programme curiculla in here.
What will students learn?
To apply the potential of modern road and bridge information systems and the basic trends of their development in engineering, by application of theoretical knowledge, identification of risk and safety factors in bridge and road engineering.
Planning, design, creation, modelling and development methodologies and principal theoretical ways of solution for different purpose roads and transport system networks.
Latest bridge and road engineering ideology, state of the art scientific achievements and developed methodologies and technologies for individual application of scientific and engineering ideas.
To identify and critically appraise theoretical and practical novelties in road and bridge design, construction, maintenance and upgrading as well as traffic safety and to apply them in scientific and practical activities.
To perceive possible ethic, technical, economic, social consequences of the taken own solutions and the related responsibility, management of risk and safety conditions by establishing durability of road and bridge structures, and to justify the conclusions of own researches and reasoning in a substantiated way, to communicate them verbally and in writing in an understandable manner to different area and interest and different reduction background stakeholders.
What about career opportunities after MSc studies?
Graduates may take leading positions at the state or municipal road sector management or maintenance entities or institutions, road and bridge research, maintenance, technical supervision, design or construction companies and organizations, can take post-graduate studies.
Tuition fee
Page administrators:
Karolina Kalinauskaitė
Dovilė Jodenytė
Kristina Lazickienė