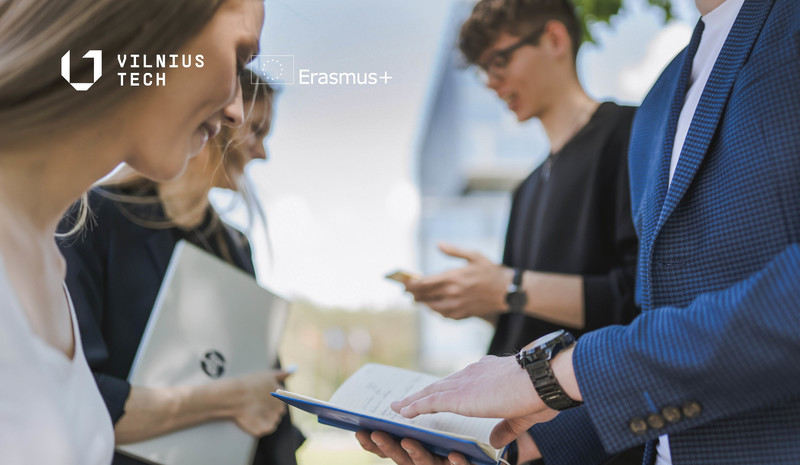 2021-10-18
Accomplish your mandatory internship abroad with "Erasmus+"
Vilnius Gediminas Technical University (VILNIUS TECH) offers to apply for an "Erasmus+" internship in Europe during your mandatory internship period. Companies are waiting for students from the Faculty of Architecture, Creative Industries, and Business Management from November. The list can be found
here
(scroll down to the "BEFORE INTERNSHIP").
The internship should
last
at least 2 months. The
scholarship
amount is 600-700 Eur/month. Get to know Deimantė Janeliūnienė, Senior "Erasmus+" Programme Manager, who will help you to prepare the mobility documents.
More information about Internship in
Europe
.
The internship stories that might inspire you are
here
.
Please check the latest information on
Facebook
and
Instagram
.
Do you have any questions? Please do not hesitate to contact
crypt:PGEgaHJlZj0ibWFpbHRvOmludGVybnNoaXBAdmlsbml1c3RlY2gubHQiPmludGVybnNoaXBAdmlsbml1c3RlY2gubHQ8L2E+:xx
.
Page administrators:
Kristina Lazickienė
Kristina Lazickienė
Darius Tarasevičius