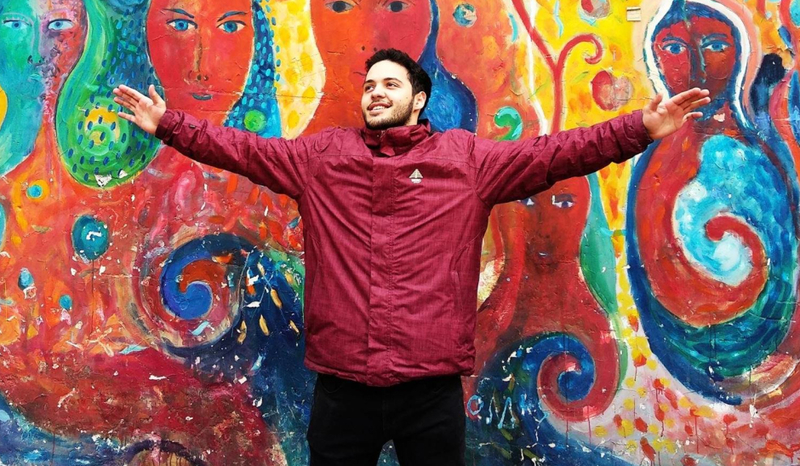 2019-07-08
Student Carlos Silva: "It was the best decision to go on Erasmus to Vilnius"
What did I like the most? That's a tough question!

The beginning of my exchange period was very interesting. I have never seen so much snow, and temperature was around -15C°. I acted like a child playing in the snow, just like in the Christmas movies!
Vilnius is a relatively small European capital city that gives a lot of appreciation to contemporary art as well as new technologies, it is very clean and with amazing landscapes.

At first, Lithuanians seemed cold people, but when they get to know you and begin to trust you, they are super friendly and are always willing to help.

I loved the spirit of the Erasmus community – always full of joy, fun and helpful. There were no borders among us. It was the constant sharing of culture and knowledge, as an example of this, I learned the basics of 5 different languages! And I won't even talk about the amount of cooking recipes that I will try to recreate.

Vilnius is my second city but I believe that after this experience, I ended up having many "homes" in different parts of Europe, in the same way that my home became the "home" for many people that I've met.

I feel relaxed about coming home, but also I feel like a different person. I feel more European and more adult. Also I realised how close we are with my friends at my home country. We were always texting each other to keep the connection, and to share my Erasmus experience with them. I started appreciating my country more and, generally speaking, I feel so much more motivated about life!

The worst part is that of course I miss Vilnius and everyone and everything good that happened there, but all good things come to an end and I'm really thankful to VGTU and ESN VGTU for making those 5 months the best months of my life.

It was the best decision to go on Erasmus to Vilnius!

Page administrators:
Kristina Lazickienė
Gabrielė Petrošiūtė
Kristina Lazickienė
Augustė Jablonskytė
Darius Tarasevičius
Agnė Augustinaitė