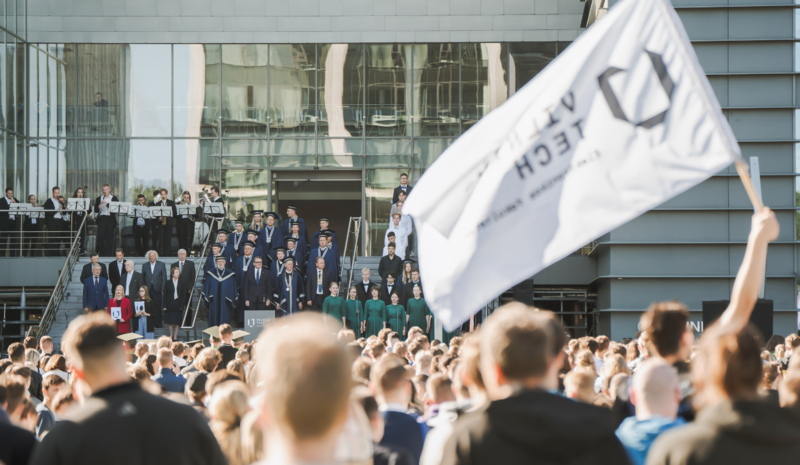 2023-09-20
VILNIUS TECH ranks among the top 45 percent of European universities
Today marks the first release of European university rankings by QS Quacquarelli Symonds, a global leader in providing services, analytics, and insights to the higher education sector wolrdwide. According to these rankings, Vilnius Gediminas Technical University (VILNIUS TECH) holds the 307th position out of 690 ranked universities in Europe, making the fourth best in Lithuania and placing it among the top 45 percent of universities on the continent.

"We are delighted that, according to this ranking, VILNIUS TECH has achieved such a strong standing in these rankings, particularly in terms of internationality. We rank 136th in Europe for the number of incoming students and 164th for students studying from other countries. Our attractiveness to foreign students is partly due to the fact that half of our study programs are taught in English. Additionally, we are proud to be ranked 84th in terms of student-to-teacher ratio. This metric reflects not only the size of our study groups but also the level of direct attention that our instructors can provide to each student. In this ranking, we also excel in terms of employer reputation, citations in scientific research, and international staff recruitment," explains Adas Meškėnas, the university's prorector.

Comparing the current ranking data to last year's, VILNIUS TECH has made notable progress. It has risen from the 151-200 range to a higher position in the field of architecture and now occupies the 351-400 range in mechanics, aeronautics, and production engineering. Furthermore, according to the QS Emerging Europe & Central Asia Rankings 2023, VILNIUS TECH is ranked 56th among the best universities in Europe and Central Asia.

Founded in 1956, VILNIUS TECH University currently compromises ten faculties, with over fifteen research centers, institutes, and 22 research laboratories. These hubs foster the creation of new innovations and technologies by young engineers and innovators. The university boasts an enrollment of over 8,000 students, including 18 % international students hailing from 80 different countries. Remarkably, 96 % of VILNIUS TECH graduates secure employment in their respective fields upon completion of their studies.
Page administrators:
Kristina Lazickienė
Kristina Lazickienė