Undergraduate studies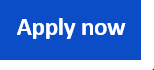 VILNIUS TECH offers a diverse range of Bachelor's degree programmes for full-time students, preparing them for successful careers in various fields. At VILNIUS TECH, we prioritize academic excellence, practical skills development, and career readiness to ensure that our graduates are well-equipped for the challenges of the future job market. Our programmes are designed to provide students with a strong theoretical foundation and practical experience through hands-on projects, internships, and research opportunities. We are committed to creating a supportive and inclusive learning environment, where students can thrive academically, socially, and personally.

Join us at VILNIUS TECH and become a part of our vibrant community of scholars, innovators, and future leaders!

The following study programmes are taught in English language and lead to the Bachelor's Degree in four years or Master's degree in five years of integrated studies. Study programmes are assessed and accredited externally by the Centre for Quality Assessment in Higher Education. Please click on the each study programme to view detailed description and submit application.
Page administrators:
Karolina Kalinauskaitė
Dovilė Jodenytė
Kristina Lazickienė