Architecture (integrated studies)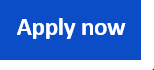 overview
Degree
Master of Arts in Architecture
Length, structure

5 years (10 semesters), internship included in the programme. Graduation is finalized with the defense of Final project

Tuition fee for non EU citizens

5065 EUR per year (1-4th study year), 6495 EUR (5th study year)

For EU citizens same prices as for local students apply, for details click

here

.

Start
1st of September
Special requirements

Portfolio

Main subjects
Building typology, Spatial composition, Modern architecture, Interior design, Architectural graphics basics, Construction and urban planning
economy, Multistory building technical project, Computer-aided design basics, Landscape Architecture basics, Conservation of historical heritage and regeneration.


What are the study programme outcomes?
The Vilnius Archcathedral Basilica and the Town Hall, designed in the 18th century by Laurynas Gucevičius, quickly became symbols of the city. As the most famous Lithuanian architect of his time, Gucevičius introduced a new direction in architecture - classicism based on interpretations of antique architecture heritage - and createdthe classicistic face of the city. While these two buildings were only two of many in the center of Vilnius, they clearly demonstrated the architect's ideas on social equality during the epoch of Enlightenment.

While historically architecture was perceived as the art and science of building design, it now focuses on its social mission. Through architecture, we can create a living environment that reduces social exclusion, promotes equality, and forms sustainable communities. Such an environment can encourage responsible consumption and even help to solve climate change issues.

It is now possible to design housing developments that ensure safe habitation and encourage communication and cooperation. Architectural expression is influenced by many factors, including constantly changing requirements, technology, and even fashion trends. Currently, much attention is paid to eco-friendly and sustainable development principles, as a new approach to building longevity has gained paramount importance. Rather than building once and for all, we must evaluate the life cycle of a building.

The aim of the Architecture study program is to educate socially responsible, continually improving architects of great erudition. These architects should be able to carry out architectural activities holistically, rationally, and creatively, while solving complex problems of physical space shaping in a global and constantly changing environment.

Architecture is one of the professions regulated by the European Union. Thus, meeting these requirements, graduates of the program receive a master's of arts degree after five years of integrated studies. The study program is constantly notified by European institutions responsible for regulated professions. After acquiring professional experience, certified graduates of the study program may provide professional services throughout the EU without any restrictions.
How can you get into the programme?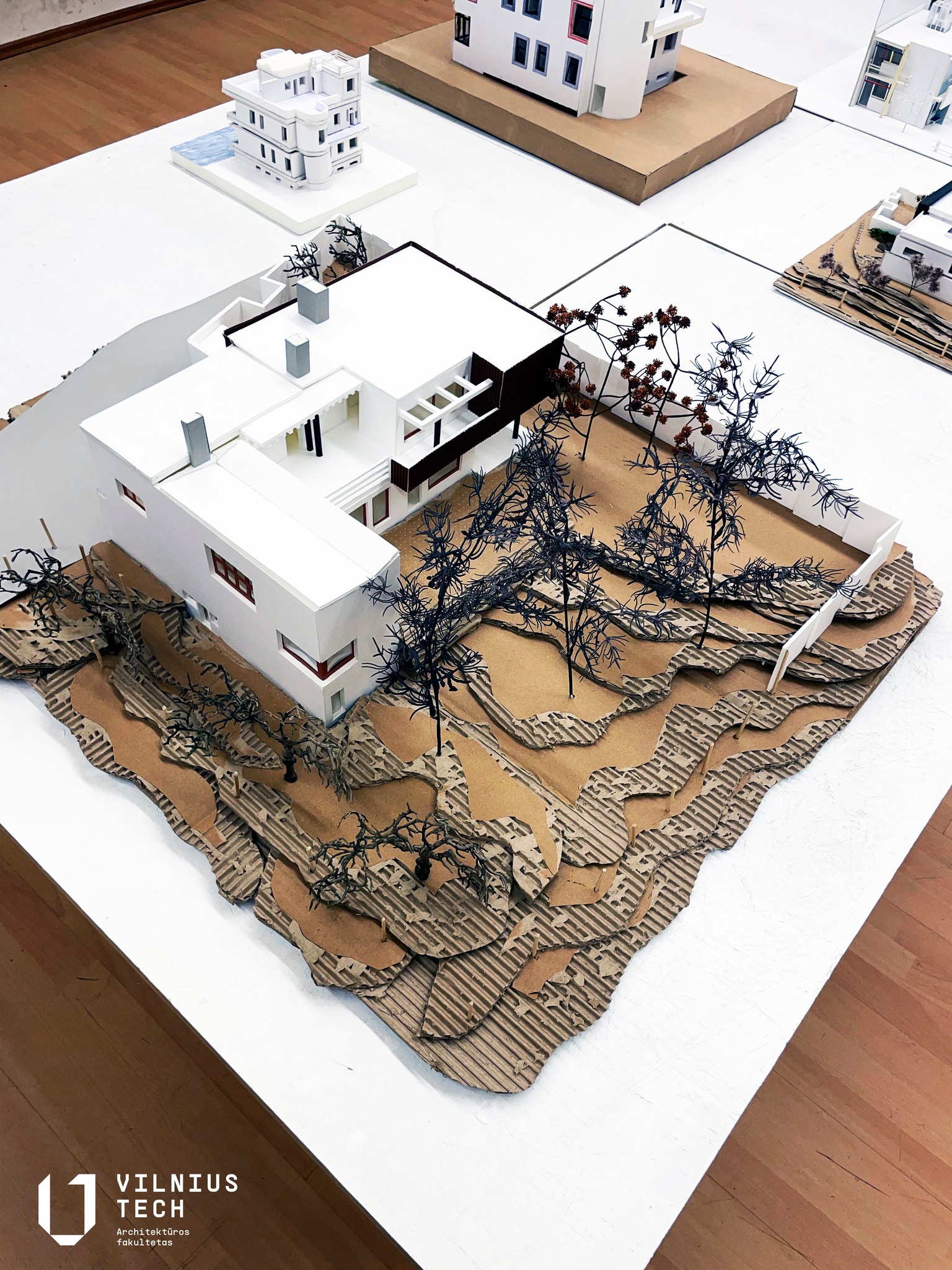 The Architecture program requires an entrance test (
example
). Foreign students are able to take the test online at a previously agreed-upon time. The test is reviewed by the vice dean of the faculty and the program coordinator.
The test lasts for four hours and consists of two tasks.
The first task is an architectural composition. The aim of this task is to prepare a presentation of the proposed design for an architectural object and its environment. The project should be presented on a single A3 sheet of paper, including a plan, front and side views of the object, as well as a perspective view of the object rendered in a natural environment. Additional views or details are allowed if necessary. The test should be executed using the freehand technique with a graphite pencil.
The second task is a freehand drawing task of a proposed construction consisting of two or three elements. The drawing should be done on an A3 size paper sheet using a graphite pencil only.
What will you learn?
The Architecture study programme is designed to equip students with a diverse range of key abilities that are vital for success in the field. These abilities include the ability to integrate current knowledge of architectural history, theory, and related fields such as humanitarian, social, technological sciences, and arts to address the most pressing issues in architecture today. Additionally, students will learn how to apply their knowledge of building structures, engineering systems, and material science to the preparation of architectural projects, enabling them to produce innovative and practical designs.

The programme also focuses on developing students' critical thinking and problem-solving skills by training them to identify architectural challenges, formulate original hypotheses, conduct studies, and interpret results to justify design solutions. Furthermore, students will learn how to create architectural designs that take into account the complex and multifaceted nature of the design task, balancing aesthetic, functional, social, technical, economic, environmental, and legal requirements.

As part of the programme, students will also be challenged to creatively and responsibly engage with complex architecture, urbanism, landscape, and heritage policy issues and challenges in order to shape the physical environment in unfamiliar and constantly changing contexts.

By the end of the programme, students will have gained the skills and knowledge necessary to succeed in a variety of careers, including projecting architect, architect administrator, and research and pedagogic activities at universities and colleges. Graduates may also consider pursuing a doctoral degree and can provide professional services throughout the EU without any restrictions.
Where can you do an internship?
Through the Internship in architectural design company, students gain a valuable hands-on experience in the field of architectural design. This two-month program is designed to help students apply their academic knowledge and theoretical understanding of architectural principles to real-life projects, thereby enhancing their practical skills and design sensibilities.

Under the guidance of experienced architects, students work in a professional and creative team to explore new concepts, refine their techniques, and tackle complex design challenges. This invaluable experience not only helps students improve their design skills, but also provides them with a deeper understanding of the inner workings of the industry, including the organizational structure of design companies and the importance of effective communication and teamwork in a professional setting.
Exchange period abroad?
Students may study abroad in the following Universities:
Lund University (Sweden); Alfonso X el Sabio University (Madrid city), Polytechnic University of Valencia, University of Seville, University of Alcala (Spain); Sapienza University of Rome, University of Florence, Polytechnic University of Turin (Italy); Norwegian University of Science and Technology, Oslo School of Architecture and Design (Norway); University of Minho (Guimaraes'e city), Technical University of Lisbon, ISCTE – University Institute of Lisbon (Portugal); University of Stuttgart, University of Erfurt, Bauhaus University (Weimar city), Braunschweig University of Technology, Dresden University of Applied Sciences, Technical University Munich (Germany); Vitus Bering Centre for higher education (Denmark); Czech Technical University in Prague (Czech Republic); Tampere University of Technology (Finland); Lublin University of Technology, Bialystok University of Technology (Poland); Bergen School of Architecture; Stuttgart University; Krakow Polytechnic University; Brno Technical University; Trondhaim University of Science and Technology; Tampere University, Estonian Academy of Arts; Riga Technical University, Iceland Academy of Arts; etc.
Faculty of architecture have ERASMUS international study exchange program. This contract is signed with universities of EU countries. Students of VILNIUS TECH have opportunity to study one semester in universities of Germany, Denmark, Poland, Czech Republic, France, England, Norway, Sweden, Finland, Italy, Spain, Portugal, Latvia. Annually in other universities study more than 40 students of architecture faculty.
CUSTOMIZE YOUR EXPERIENCE
You will have plenty of opportunities to apply and diversity your skills through graduate projects, internships, career programmes, clubs and societies.
What are career opportunities after graduation?
After graduation, you will be qualified for employment as a projecting architect or architectural assistant in architectural and engineering design, urban planning, and construction enterprises. You can also work as an architect administrator at the Departments of Culture Heritage, Ministries of Environmental Protection and Culture, and other units supervising municipal architecture, landscape architecture, urban planning, and cultural heritage areas.

Additionally, you can engage in research and pedagogic activities at universities and colleges. Pursuing a doctoral degree is also a viable option.

Upon graduation and after gaining design experience, certified graduates of the study programme are authorized to provide professional services throughout the EU without any restrictions, following the established legal procedures.
What is opinion of students graduated from architecture?
'Study program of architecture is not only new discoveries, but also responsibility! Here I learned the main lesson of life. I realized that my contact with paper can absolutely change people's life. Therefore, when I do every work I try to not forget creatively express my minds and delicately and responsively deal with architectural measures.' (Milda, graduated from programme of Architecture).
'I am very happy that I chose Bachelor's and Master's studies in faculty of architecture. I studied in VILNIUS TECH not for diploma, but for my interest. Therefore, I liked very much that every subject is taught by real specialists of particular field. Lecturers every subject teach not only by books, but also very lively, sometimes not in the auditorium, but outside the university - in the old city by touching real heritage. Also, I would like to emphasize strong personalities in design, history of architecture and in the fields of heritage, non-traditional methods of context analysis. What is more, I appreciate that faculty of architecture keep international contacts with foreign universities and it is exciting to see young collective in my faculty. Definitely, there is something what I should improve, so I try to do my best in further studies in faculty of architecture by reaching doctoral degree. As a result, I seek doctoral degree because I would like to relate my scientific future with VILNIUS TECH University which is the best higher school of architecture in Lithuania.' (Lukas, Master's degree student).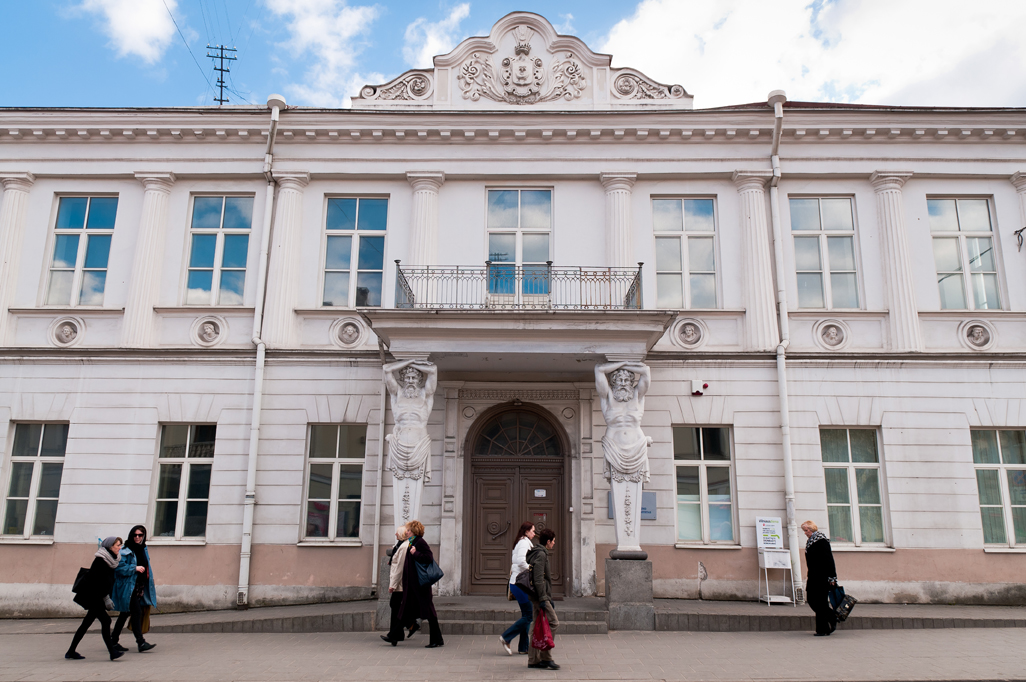 Page administrators:
Karolina Kalinauskaitė
Dovilė Jodenytė
Kristina Lazickienė